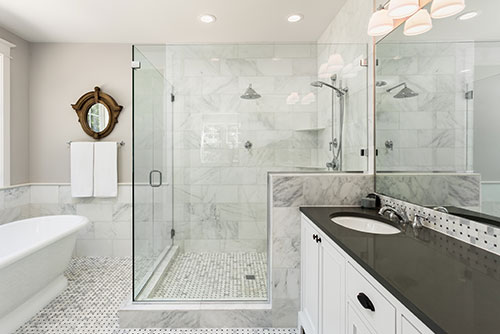 Affordable Bath & Shower Systems
Modern Bath Designs provides superior quality, cost-efficient shower systems crafted for any home. Customizing your shower replacement is simple, convenient, and affordable. Thousands of designs, accessories, and solutions aid in realizing your bathroom renovation. Our designs are innovative and materials long-lasting and low maintenance, making a new shower the optimal investment for your house.
Walk In Shower For Less
Our mission is to turn your bathroom vision into a reality. If you're unsatisfied with your current bathroom, it's time to update! With Modern Bath Designs, you can get the stunning, enduring upgrade you desire quickly, conveniently, and affordably. We'll help you build the shower and bath of your dreams faster and more affordable than anticipated.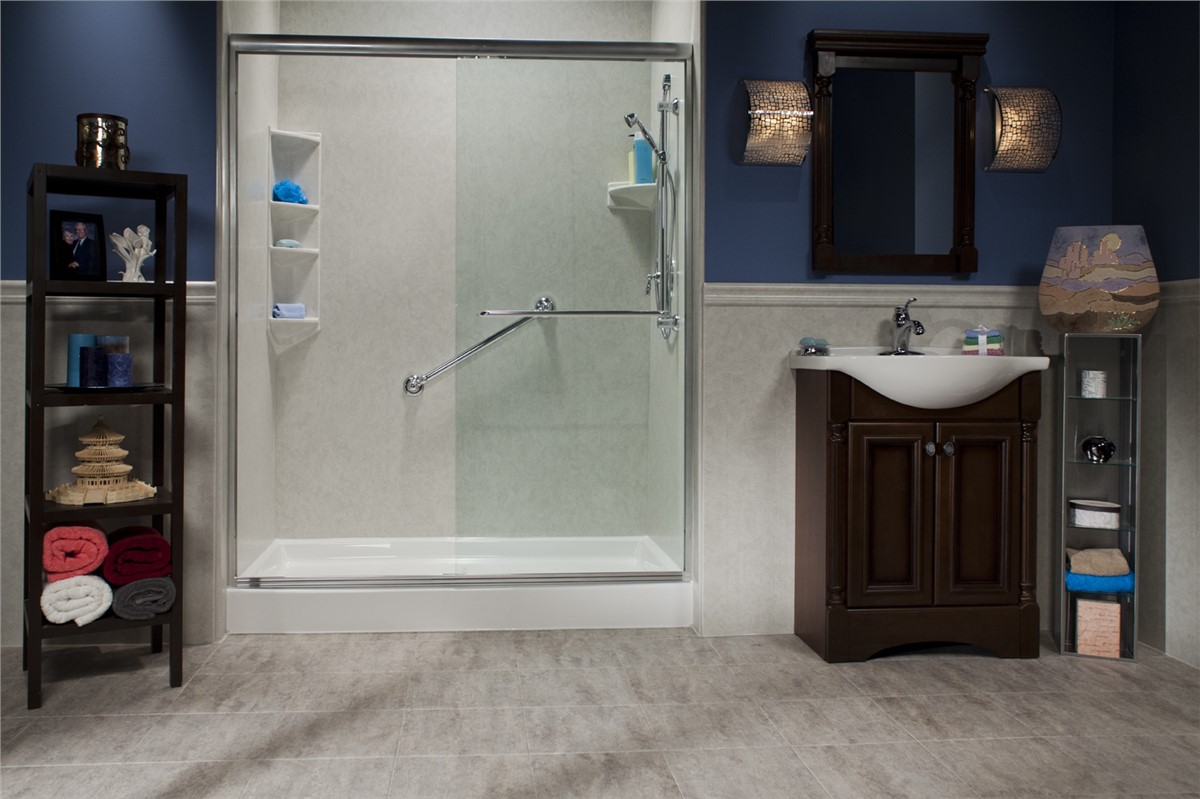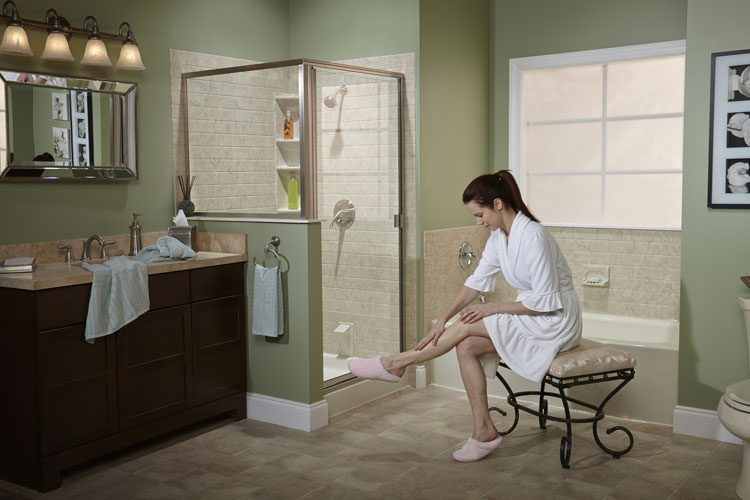 Bathtubs Into Walk In Shower
Feeling stuck with a bathtub or shower you don't love? We can convert bathtubs into showers in as little as a day, we can convert your unwanted bathtub or shower into something much better for your regular routine. You can't beat the convenience and easy use of a walk in shower, by custom-fitting your new feature to your existing space, we keep our prices very affordable
1 Day Bathroom Remodel
We make your bathroom remodel stress-free by eliminating the problems of expensive, messy, and time-consuming remodeling. Our staff is dedicated to your satisfaction and will customize your bathroom project to have it completed quickly and without disruption in as little as a day. 1 Day Bathroom Remodel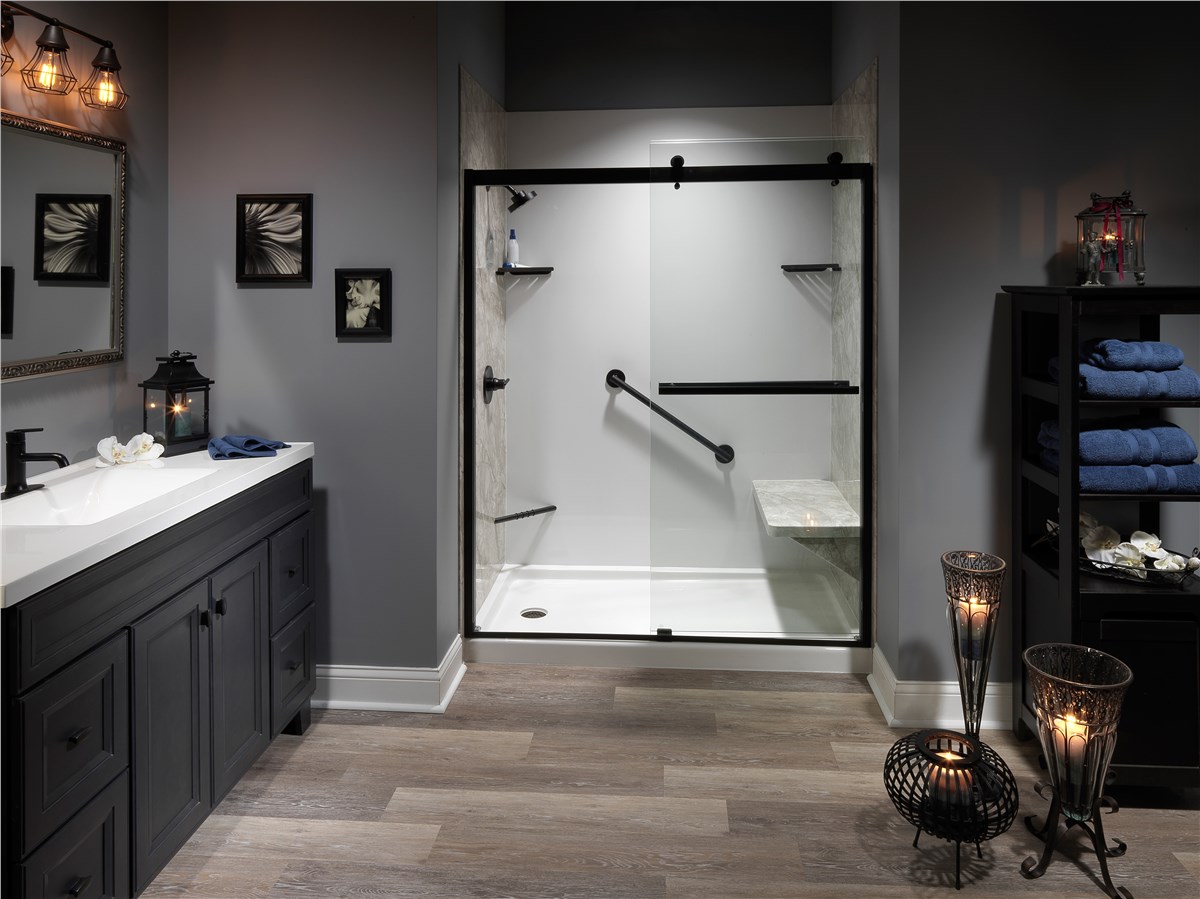 Fast Shower Replacement & Shower Enclosure
Our products are made with durable, low-maintenance acrylic and offer simple, fast installation that can be completed in as little as a single day. We also have a huge selection of customizable accessories to choose from, making our products the best and most affordable option. Call us today for more information or request a free estimate online.
Why Our Shower and Bath Systems are Superior to Other Products
All our products are made in America an come with lifetime transferable warranty.  Manufactured by one of the most trusted and well-known independent manufacturers in the bathroom remodeling industry. For you, that means unmatched value and quality! So, call the shower enclosure experts today and get started on your new bathroom.
Superior Shower and Bath Quality
Modern Bath designs bath and shower systems are made from a one-of-a-kind, advanced patented Hi-Tech Polymer, which is 100% non-porous. Unlike tile, stone, and grout which are very porous and susceptible to mold, mildew, dirt and moisture.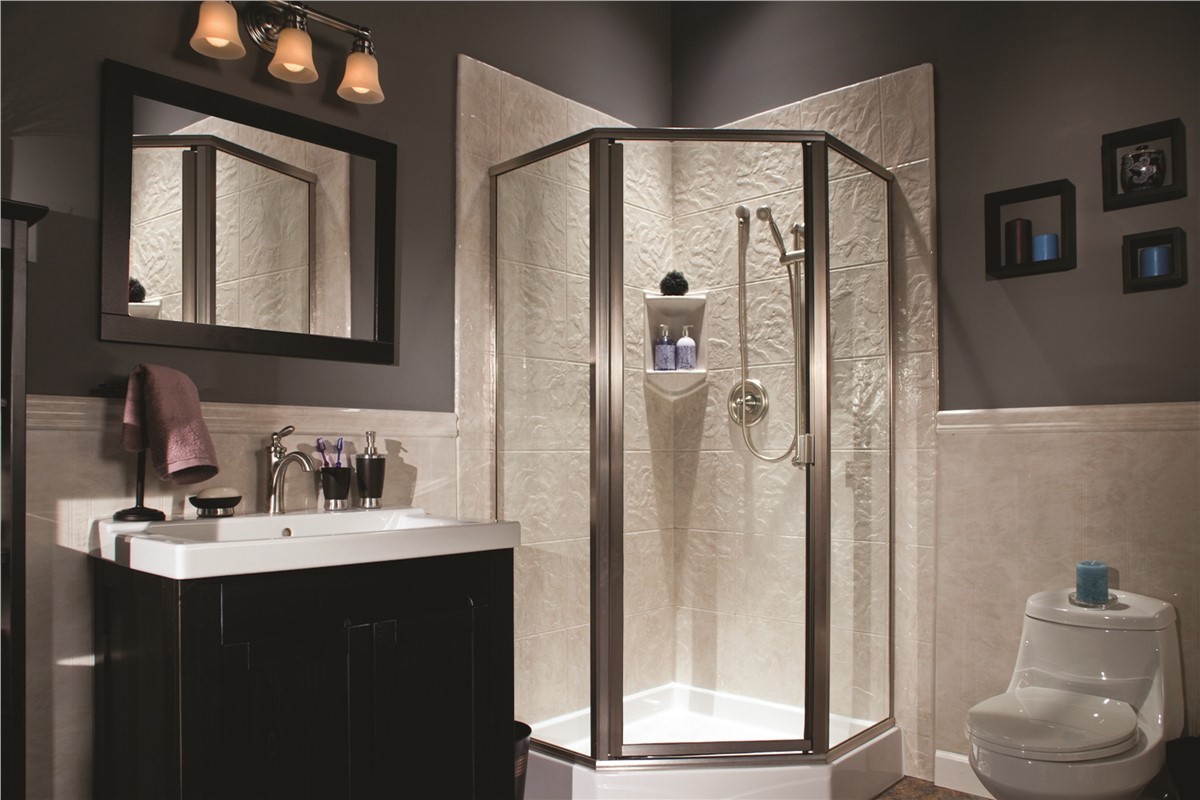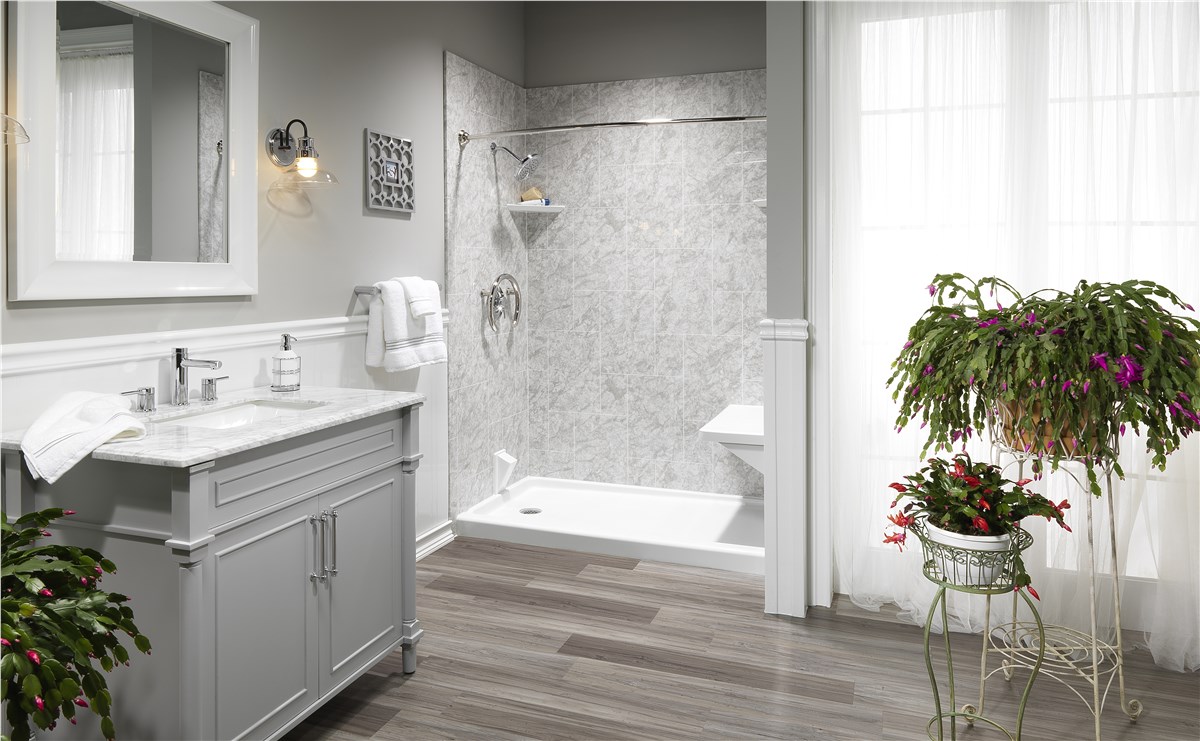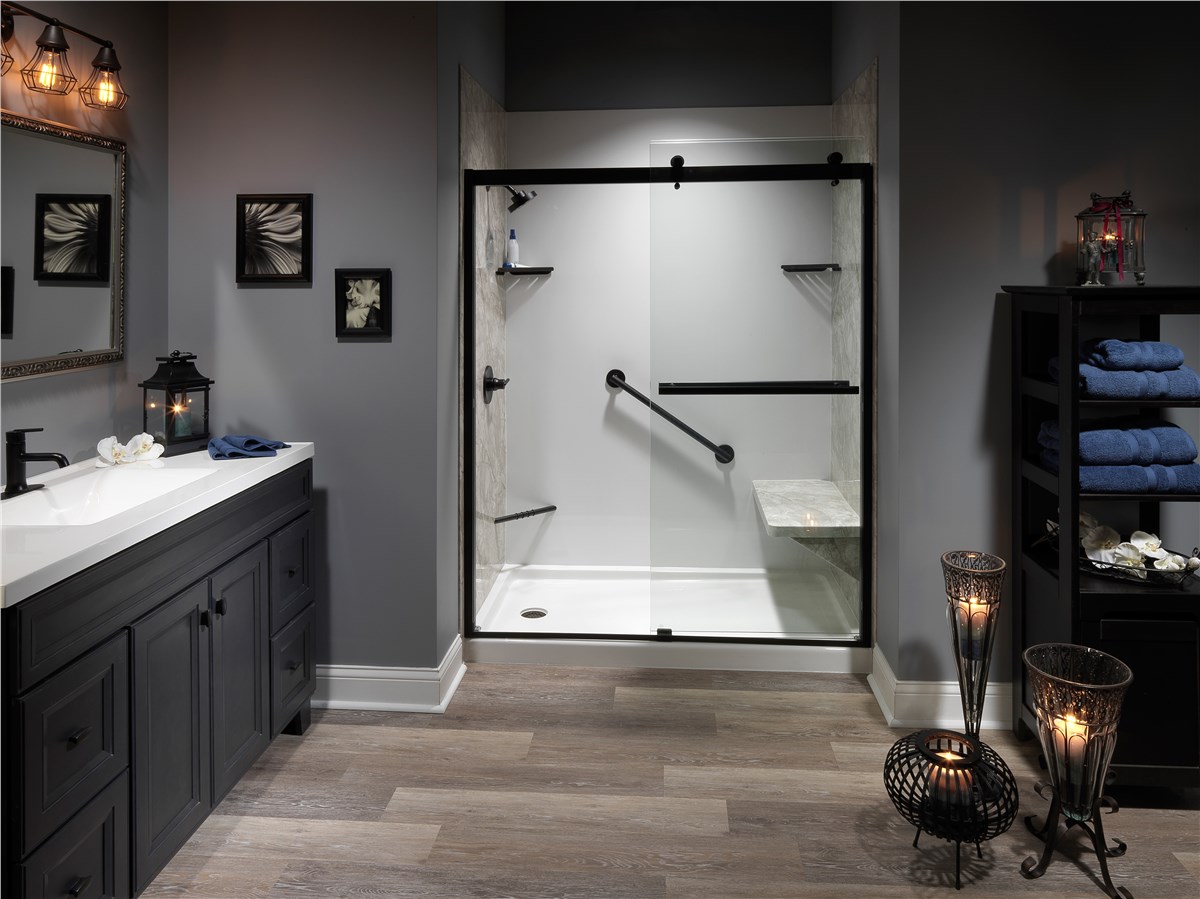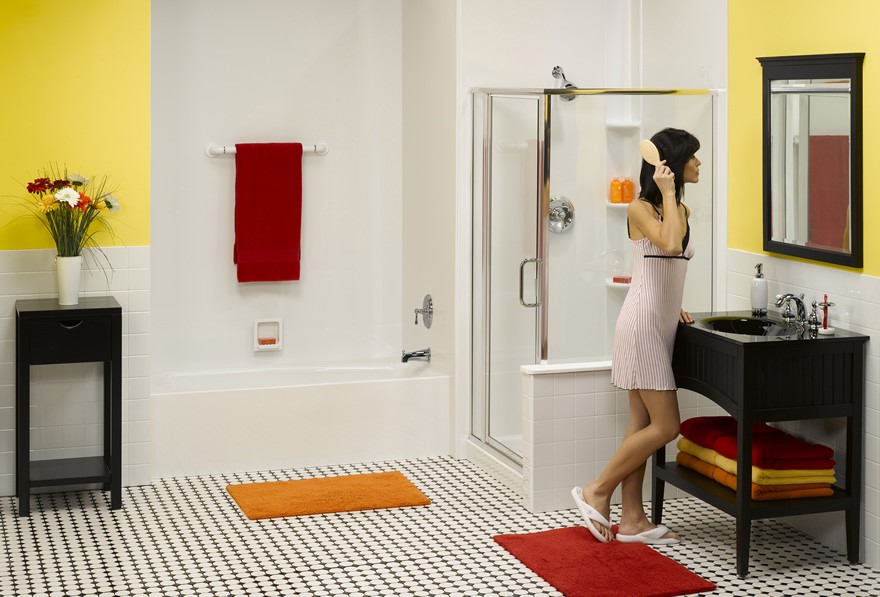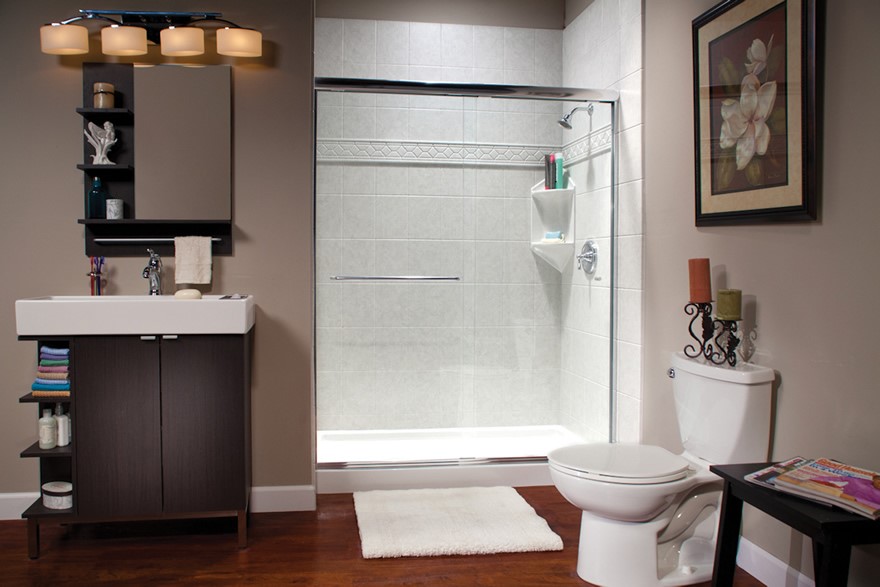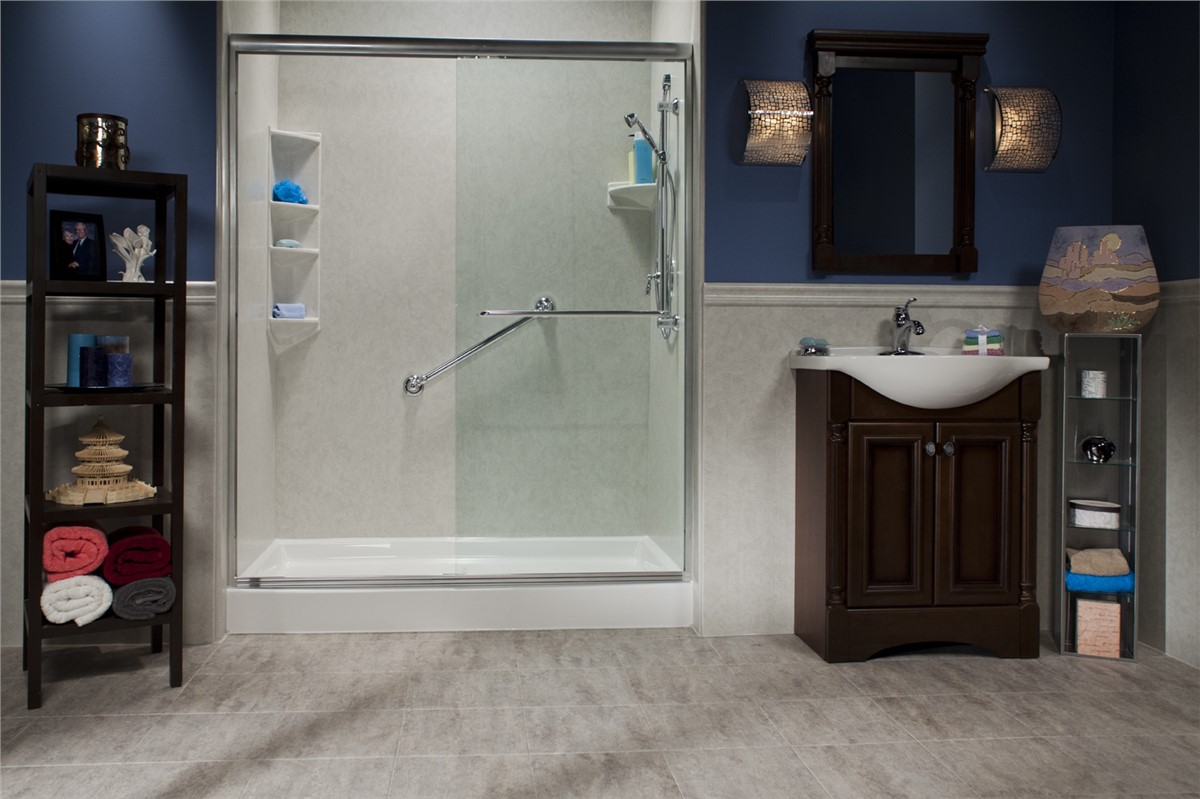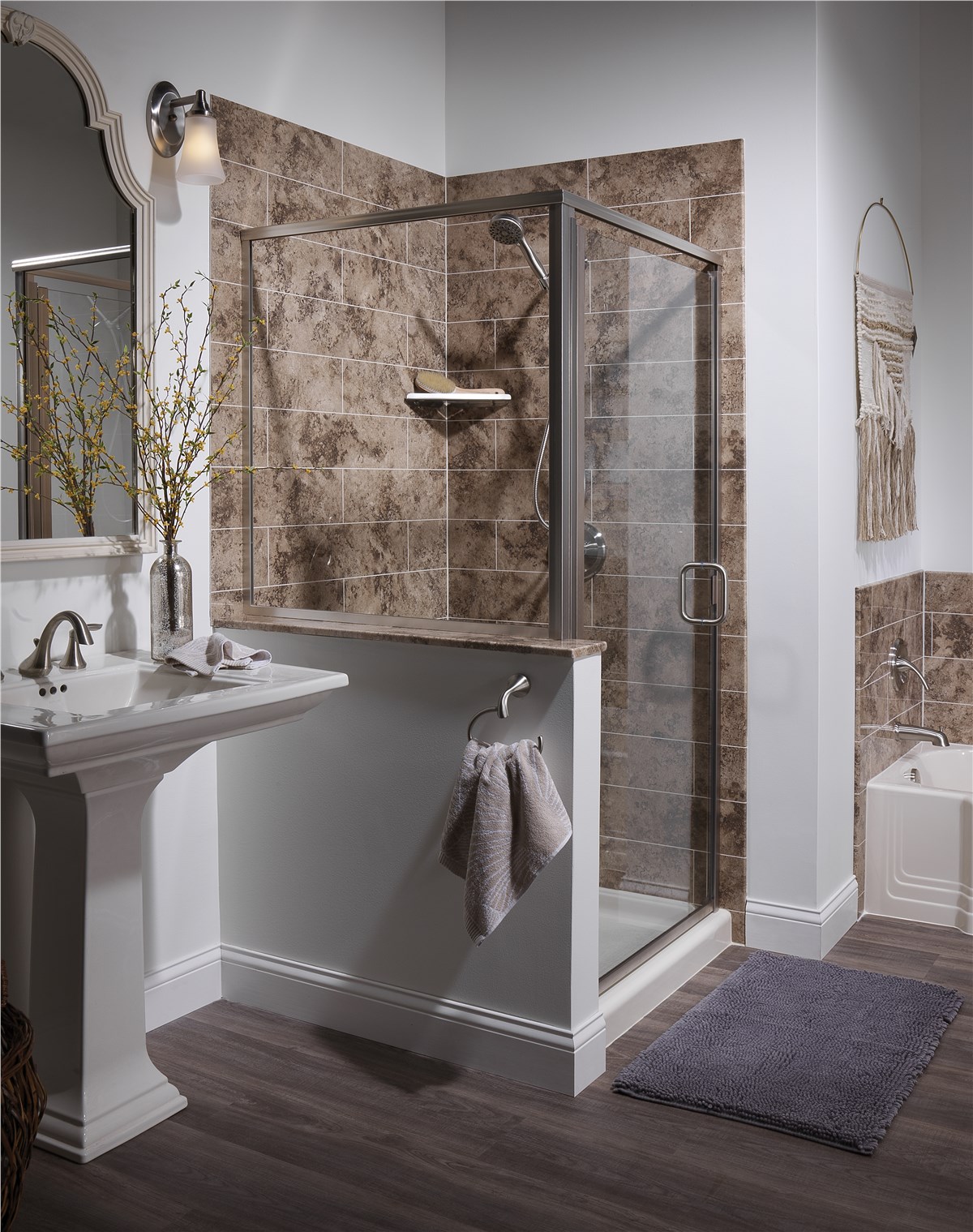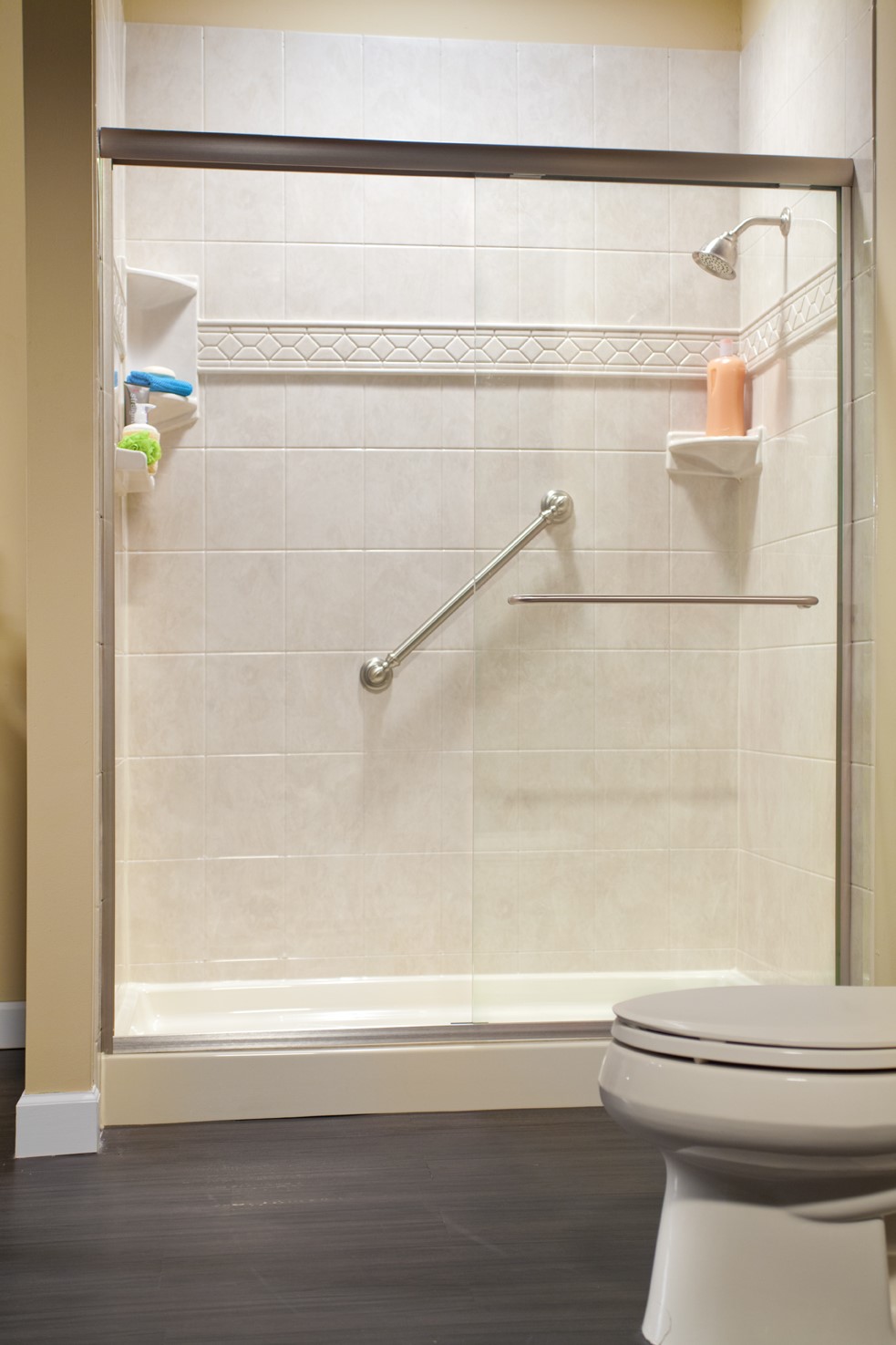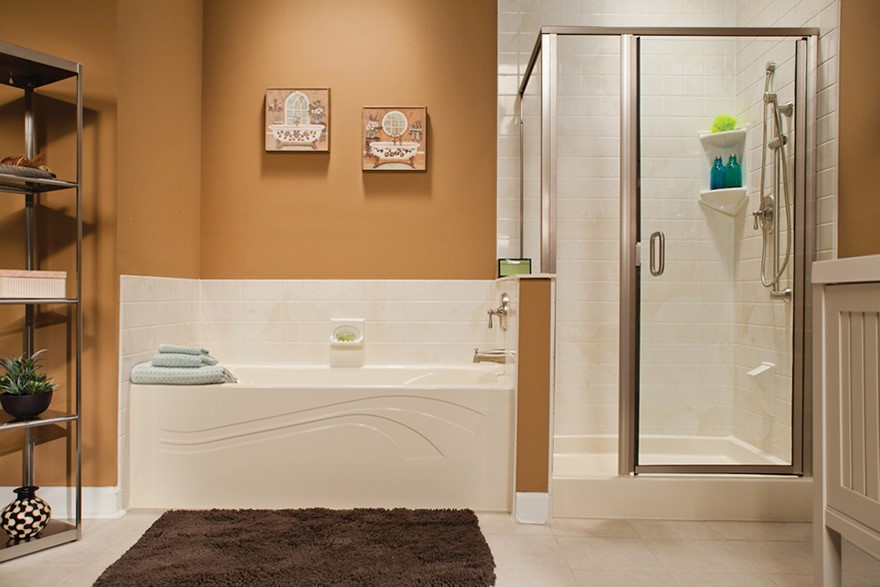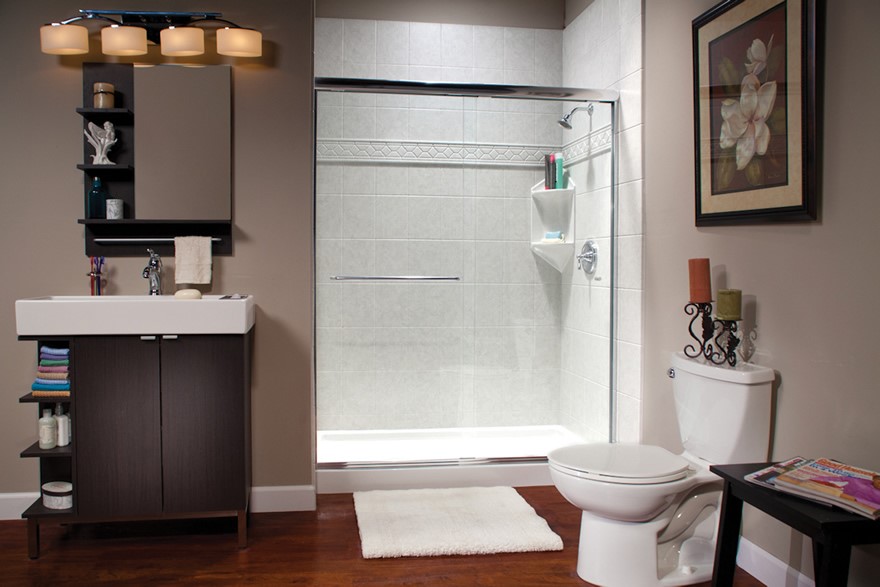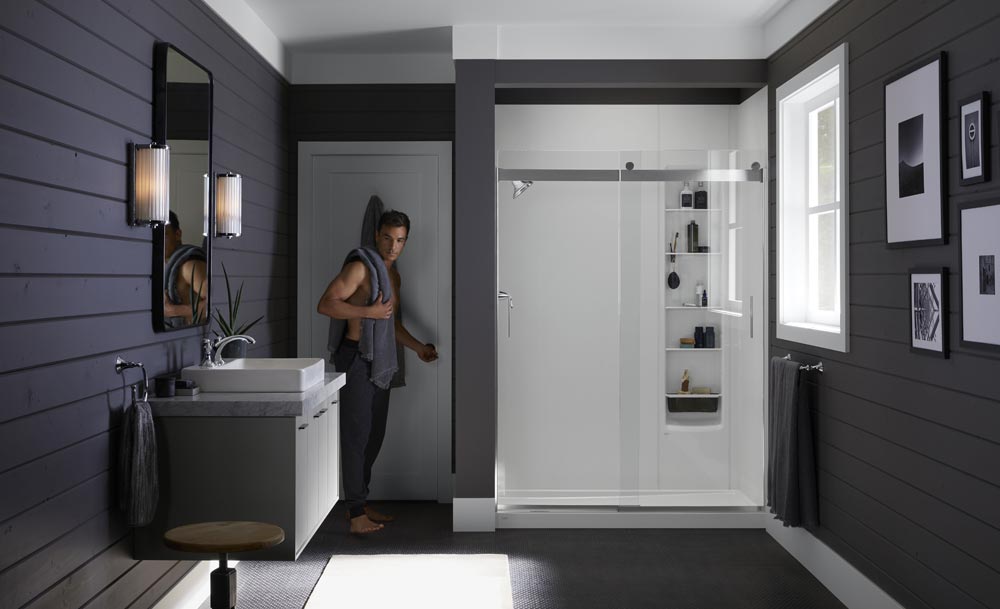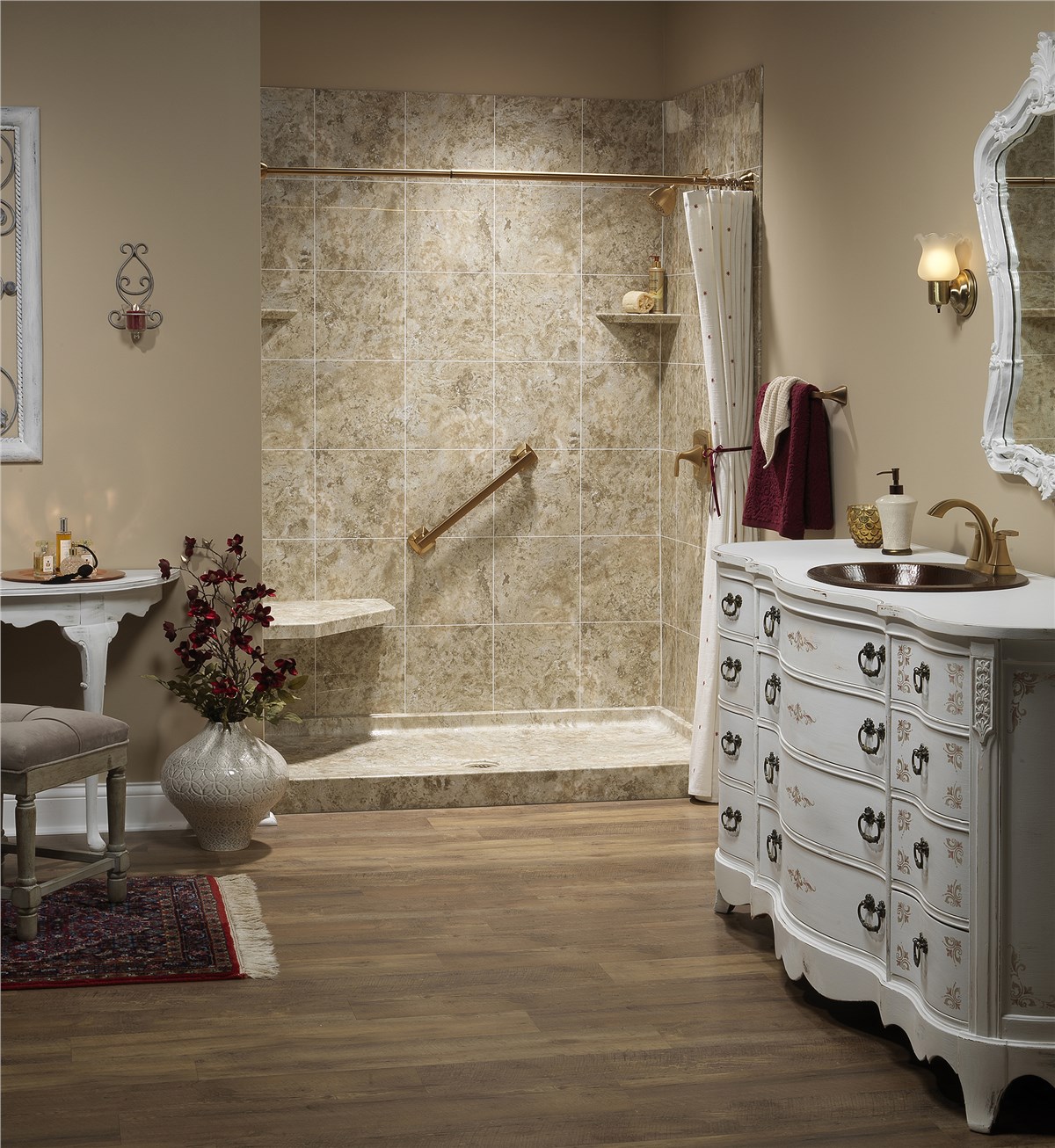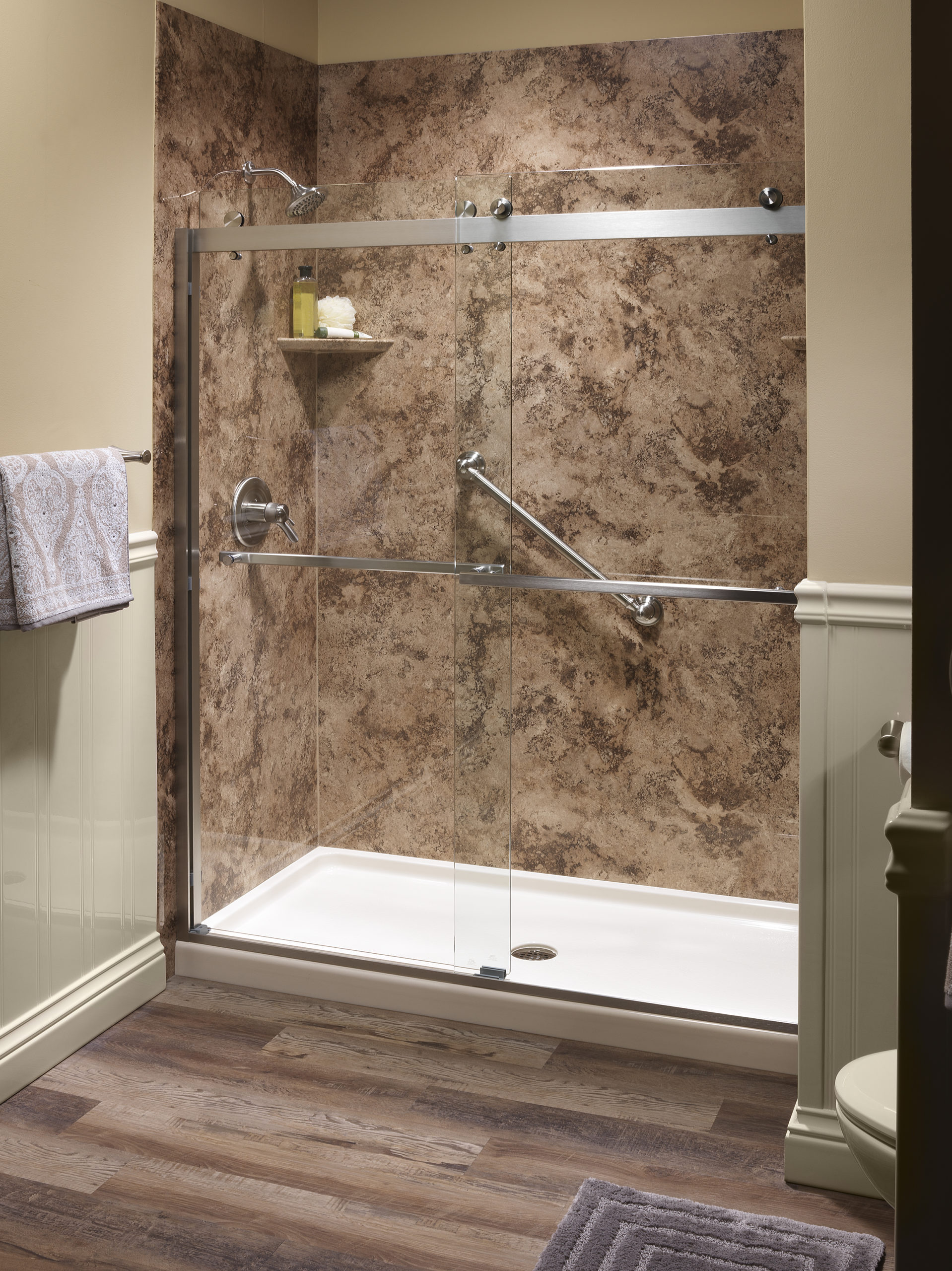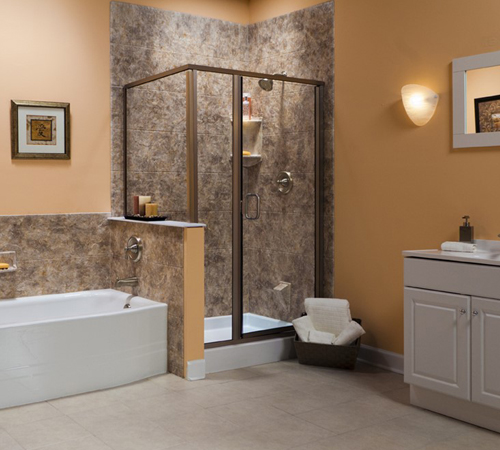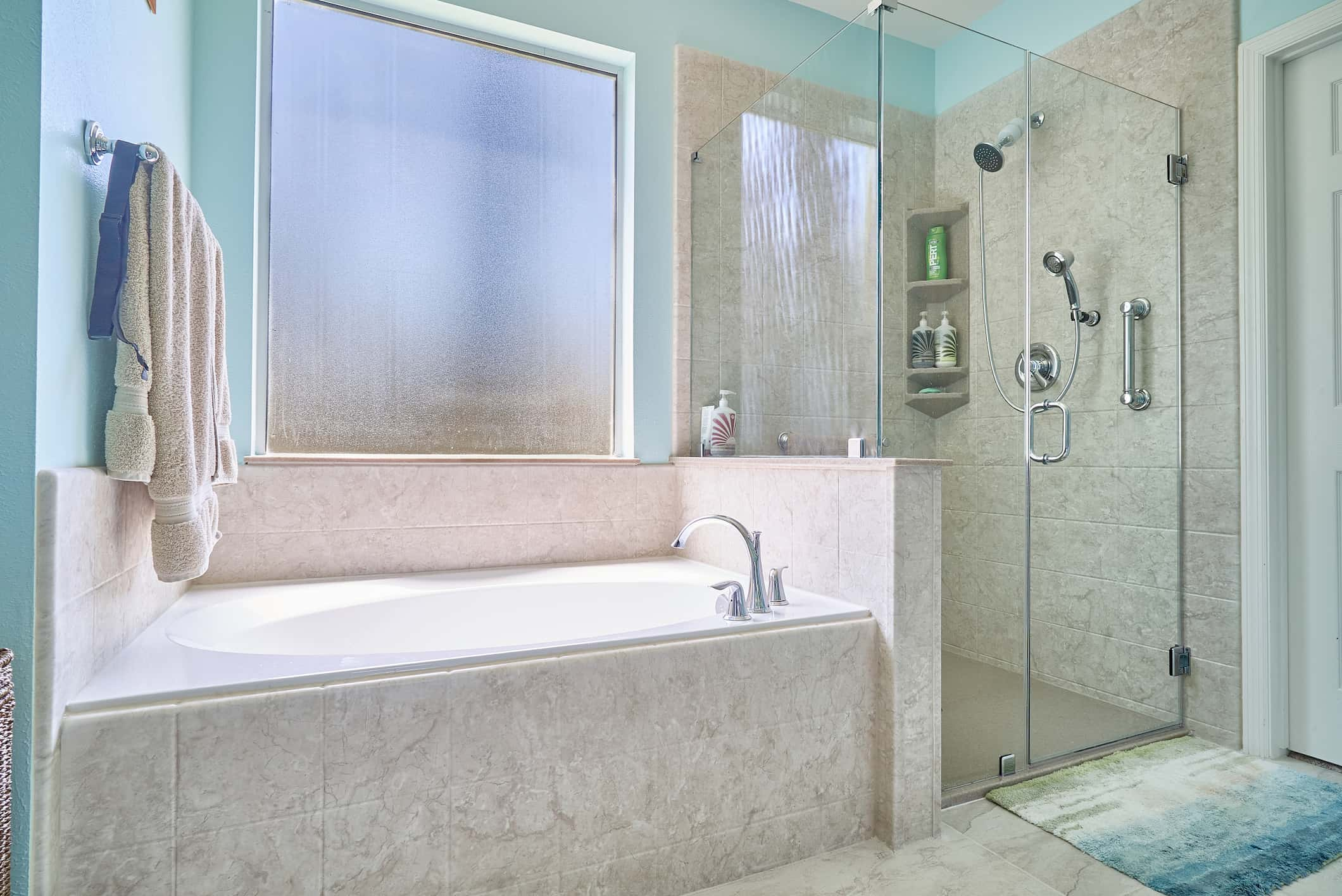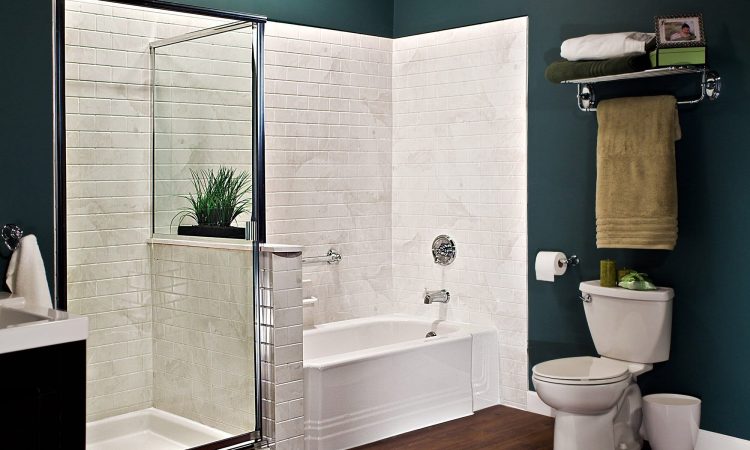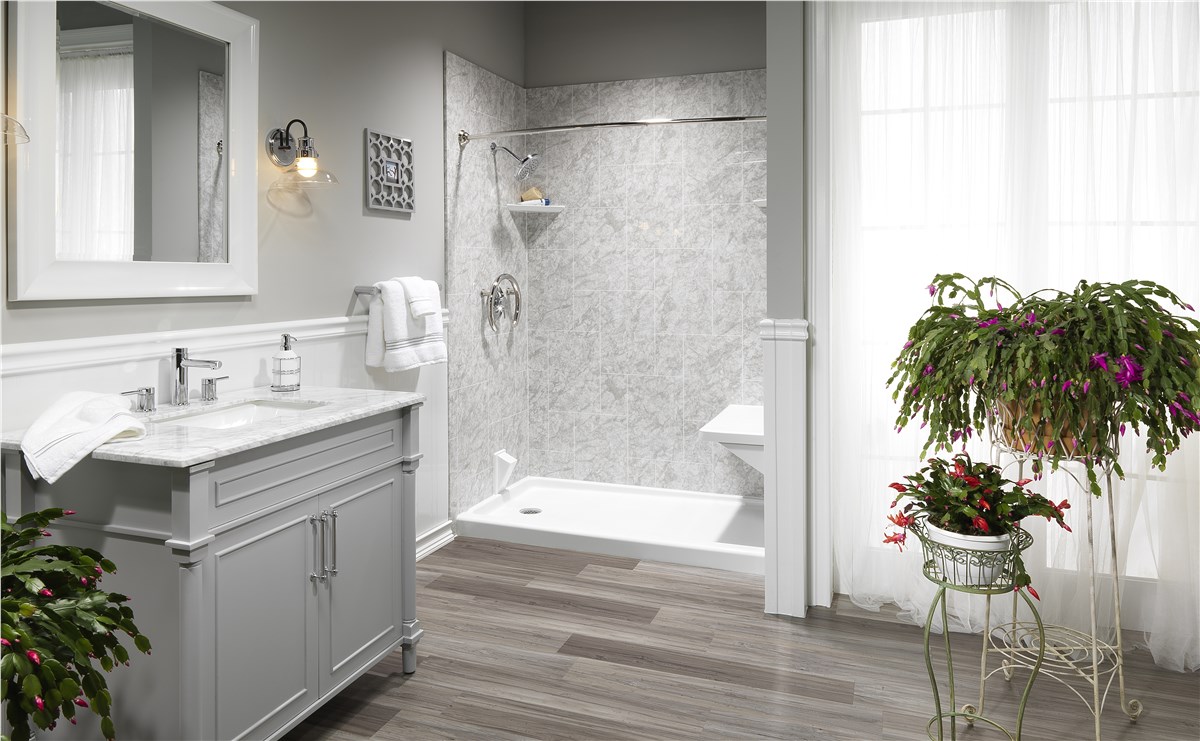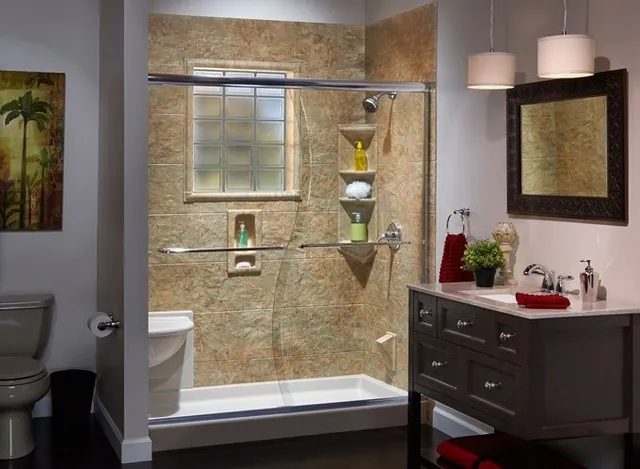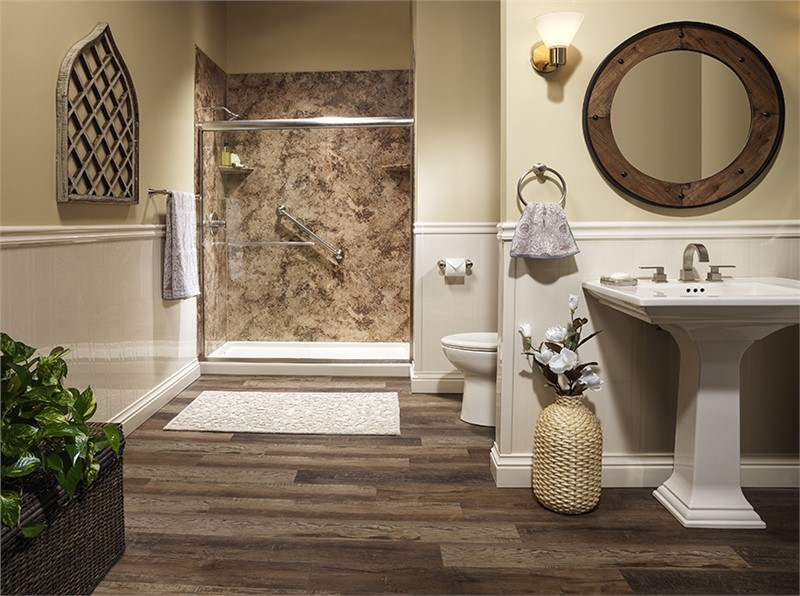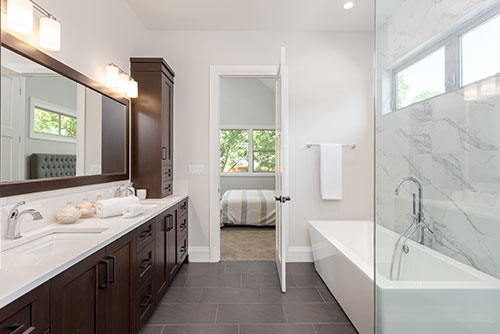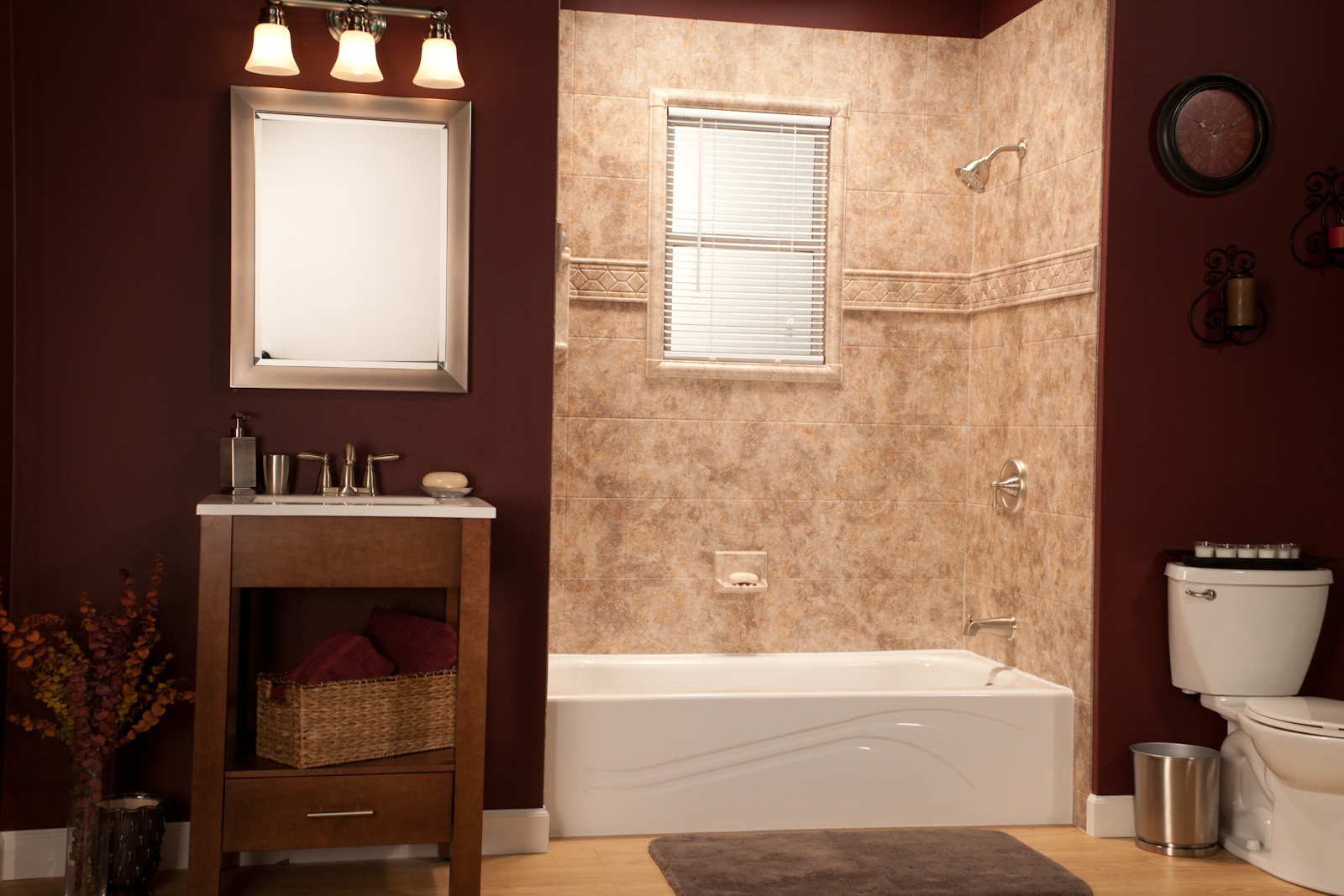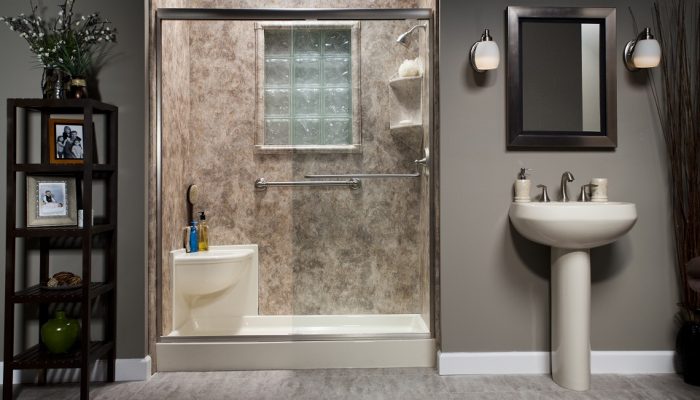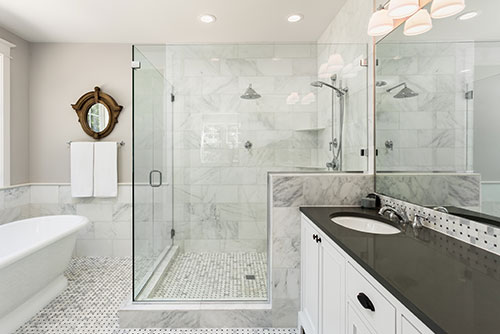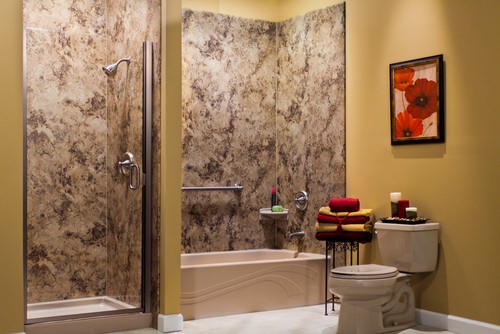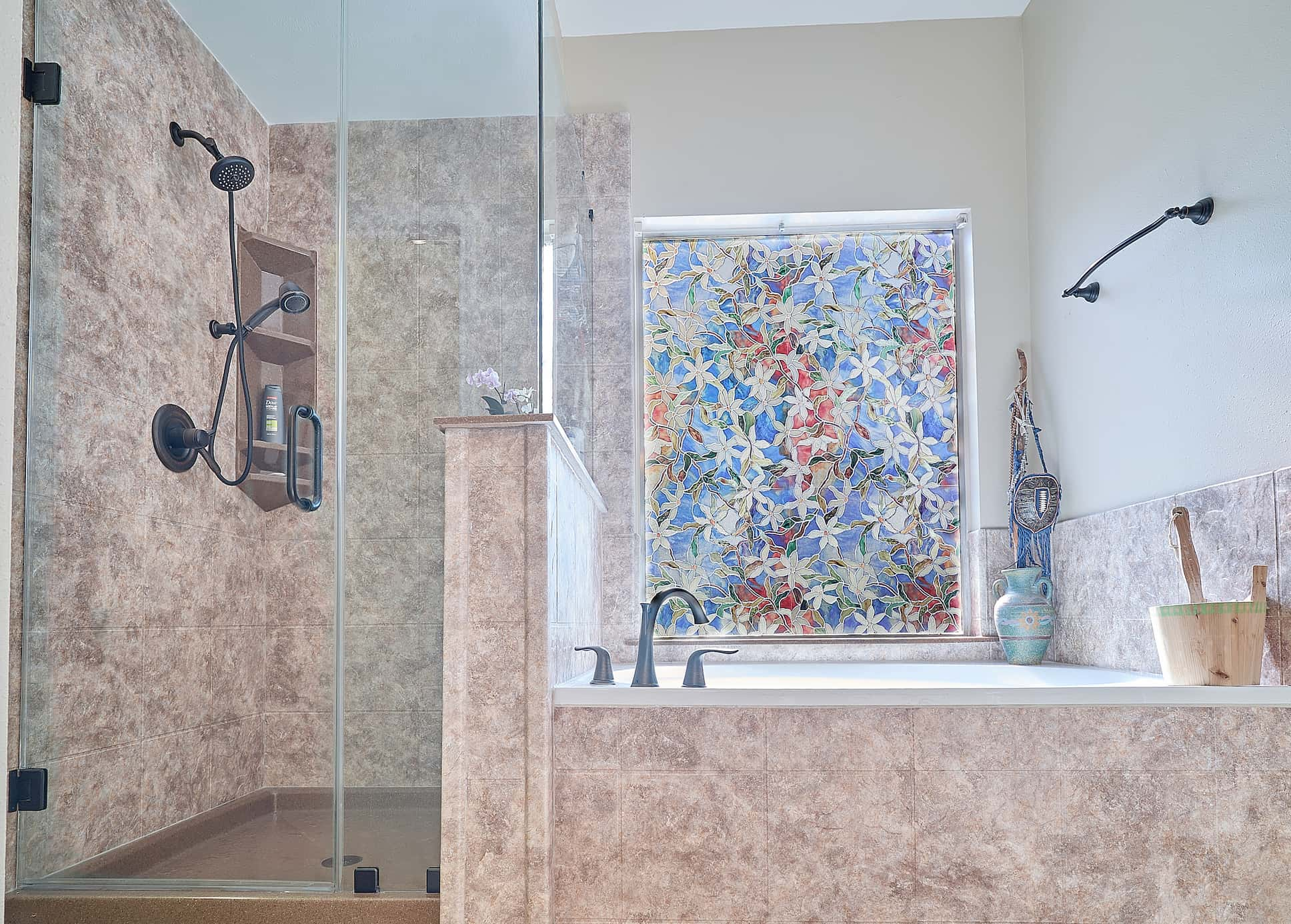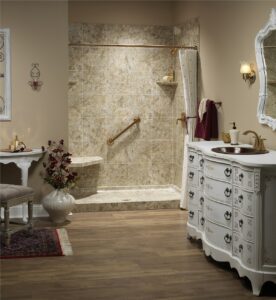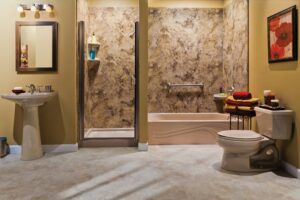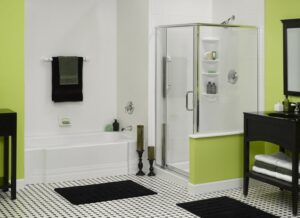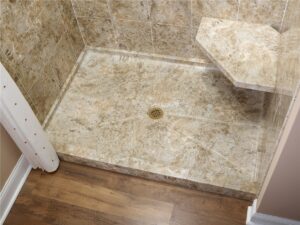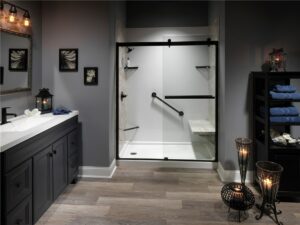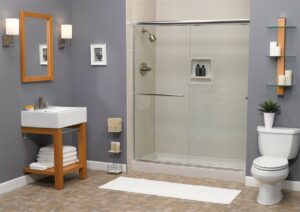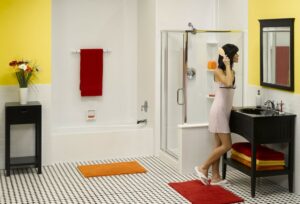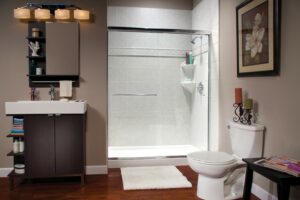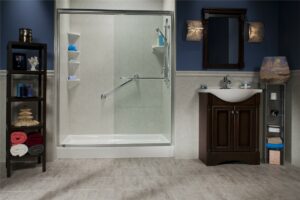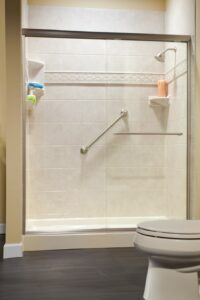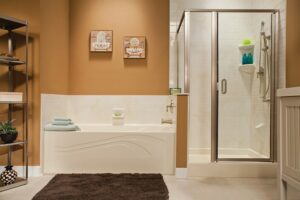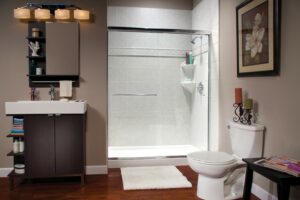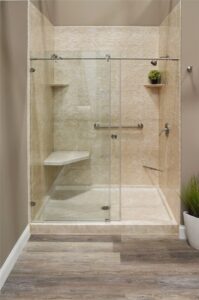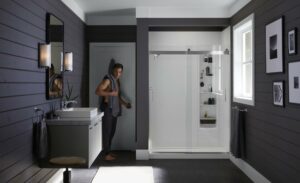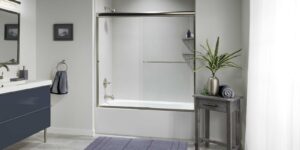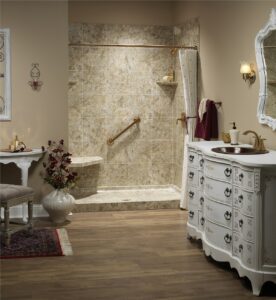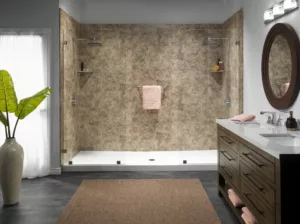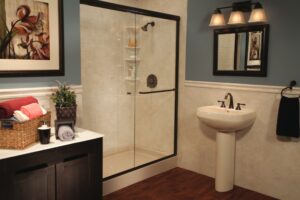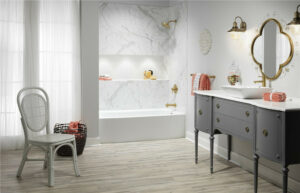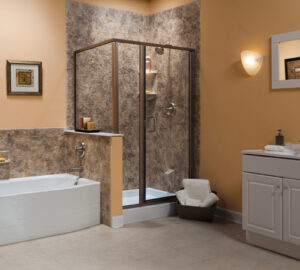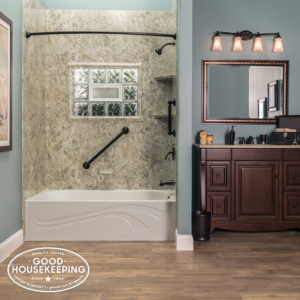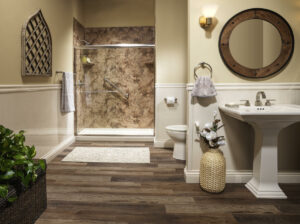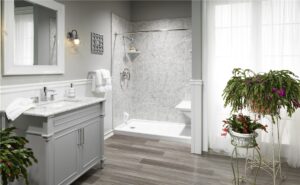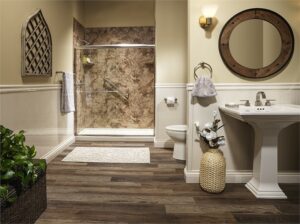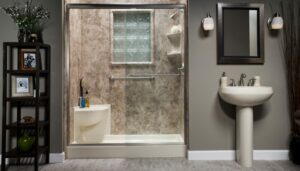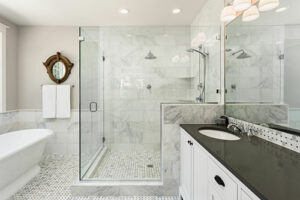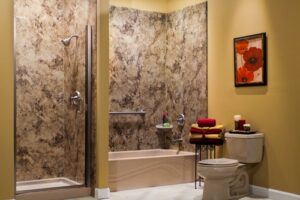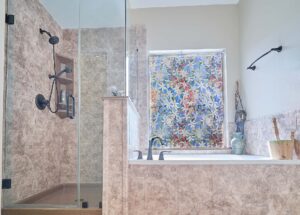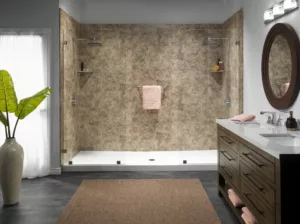 Long Lasting Durable Showers
Long-Lasting, Durable Products for Your Bathroom: Modern Bath Designs offers a full line of superior quality acrylic shower systems and bath systems at very affordable prices. Our products are designed with maximum durability and a low-maintenance, mold- and mildew-resistant material to ensure easy cleaning that lasts for decades. We create innovative shower and bath solutions with fast installations in as little as a single day.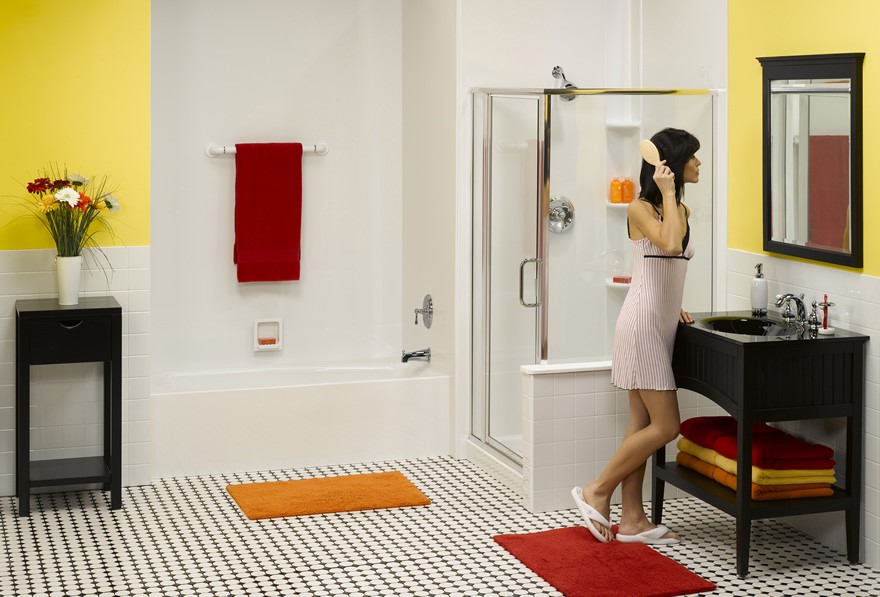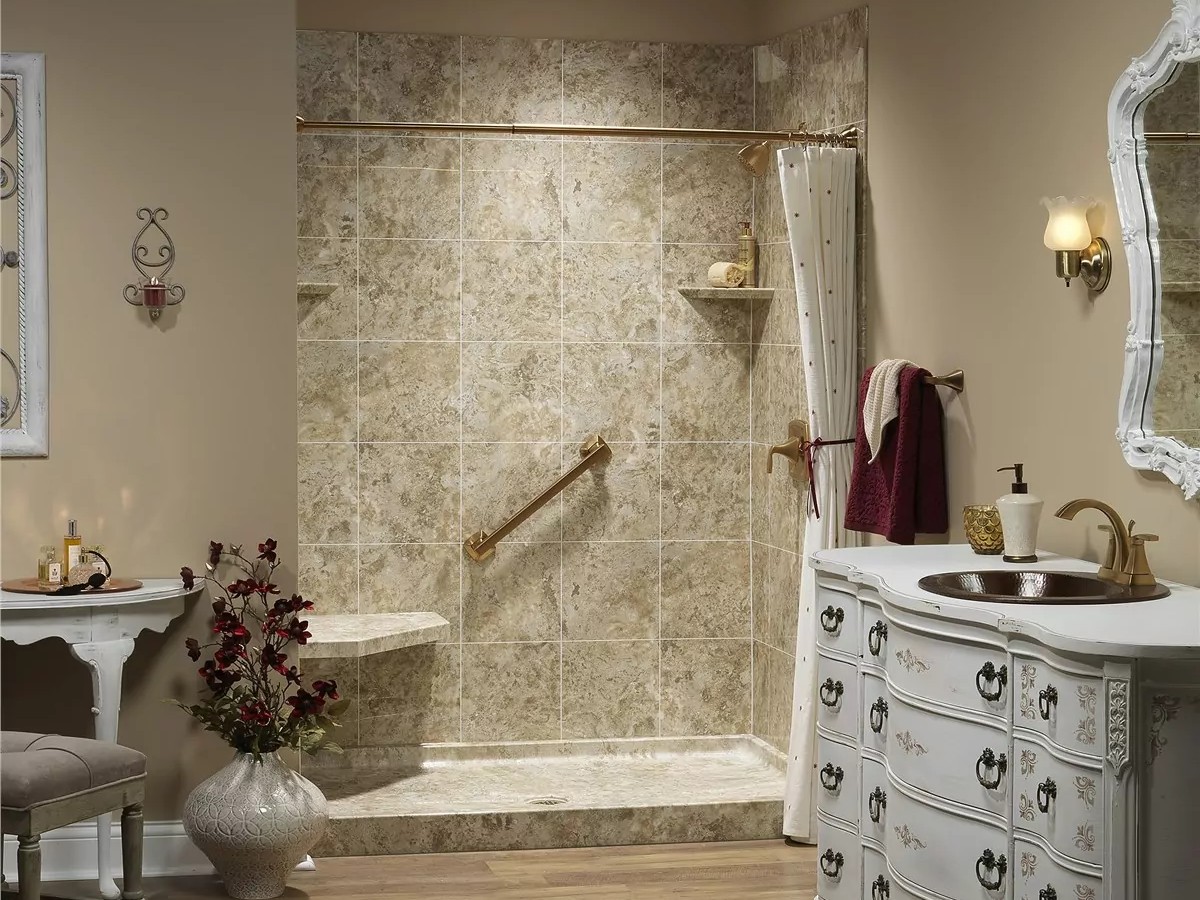 Bathtub-to-Shower Conversion
Whether you're simply looking to replace your bath or shower, or you want a shower tub conversion. Converting your bathtub into a shower has never been easier. Modern Bath Designs has the perfect product solution to fit your needs. Choose from our wide variety of gorgeous, low-maintenance, long-lasting products, each of which comes with professional installation by certified factory technicians. We are so confident in our product that we give a lifetime warranty to back it up.
Sparkling Clean Shower
Our showers are more than just beautiful and perfectly fitted; they're also made from advanced nonporous patented acrylic that's naturally mold and mildew resistant! From small corner showers to oversized enclosures, you'll find it easier than ever before to keep your shower sparkling clean.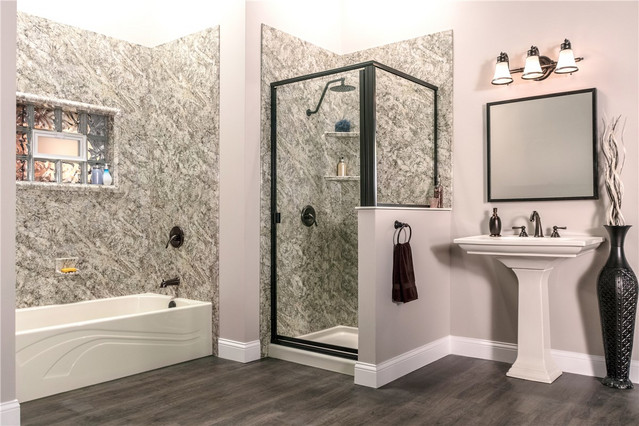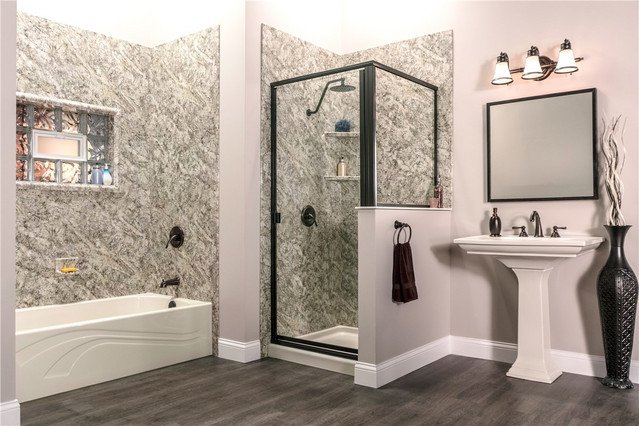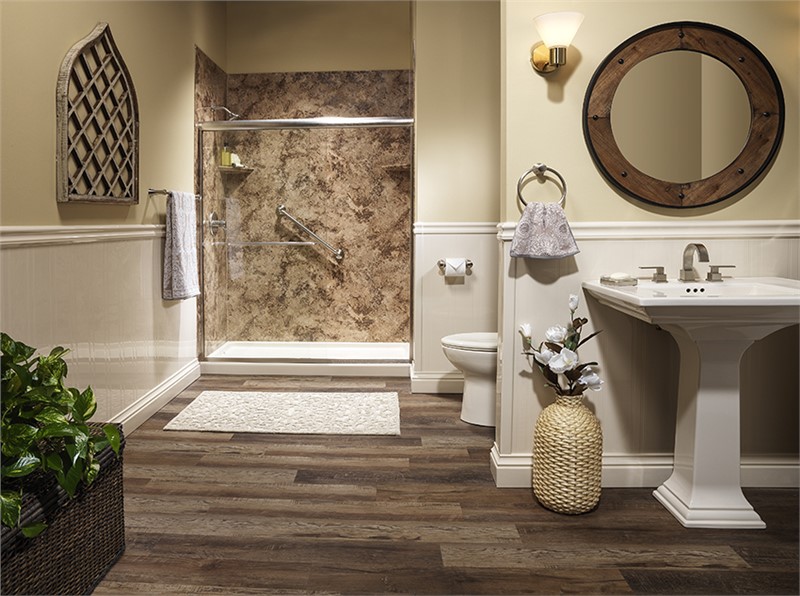 Shower Remodel For Every Home
Modern Bath Designs is committed to providing the highest quality products at the most affordable prices, we are passionate in renovating bathroom spaces with beautiful, space and cost-efficient shower remodels. As your trusted shower company, we provide the following benefits with each of our products:
Easy Maintenance: Non-porous, naturally mold and mildew resistant surfaces make our showers easy to clean.
Style: With multiple customizable designs, colors, and patterns, you're sure to find the perfect fit for your home.
Durability: Our acrylic won't scratch, chip, stain, or fade, making our showers the perfect investment in your home's future.
Fast Installation: With certified, factory-trained installers and units fabricated to fit within your pre-existing space, our installations can be completed in as little as a single day.
Lifetime Warranty: We're confident that our products are the best on the market, which is why we stand behind every single one with a lifetime guarantee.
New Shower Replacement Benefits
Bath & Shower Inventory to Fit Everyone's Needs: From growing families with young children to retirees enjoying their golden years, every household is sure to find the right tub or shower in our extensive inventory. We manufacture our features to order so that your needs are always covered. Just a few of our bath and shower systems include:
Shower Enclosures
Walk In Showers
Walk-in Tubs
Roll-in Showers
Tub-to-Shower Conversions
Replacement Tubs and Showers
Soaker Tubs
And More!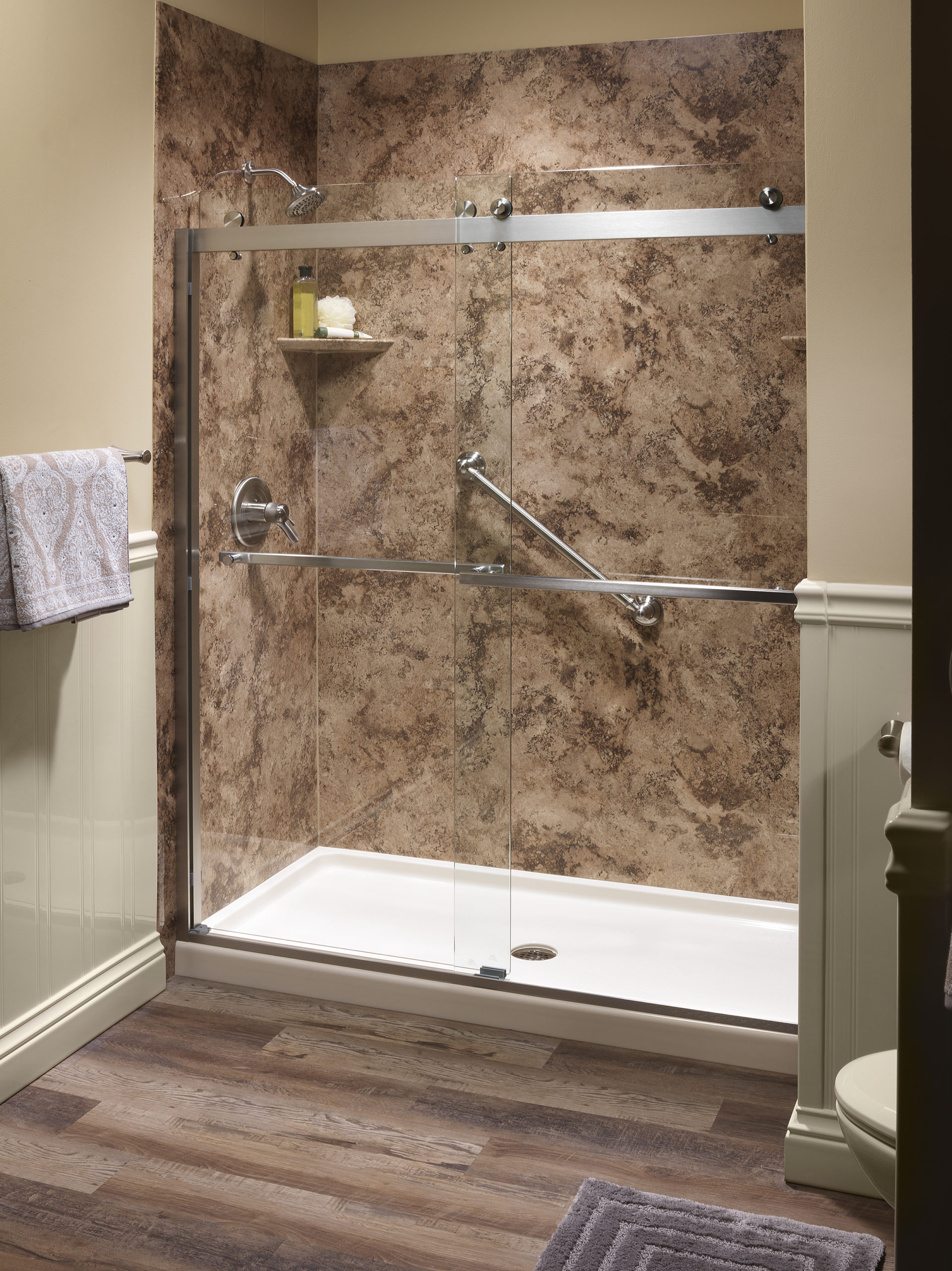 What Our Customers are Saying
"Fantastic Job my bathroom looks great!  We had an old ugly bathtub that we converted into a shower, and I love it.   The technicians were great, they did a superb job, and they completed our project in just 2 days."
"I saved money and received a better shower system by going with Modern Bath Designs.  The experience was top notch from the beginning to the end and it was done so fast. My family could not believe it wasn't real granite. We love our new bathroom. Thank you Modern Bath Designs."
"We replaced and older bathtub with a new shower and I am so happy. The technicians were wonderful. They did great work and had it done in just 2 days."