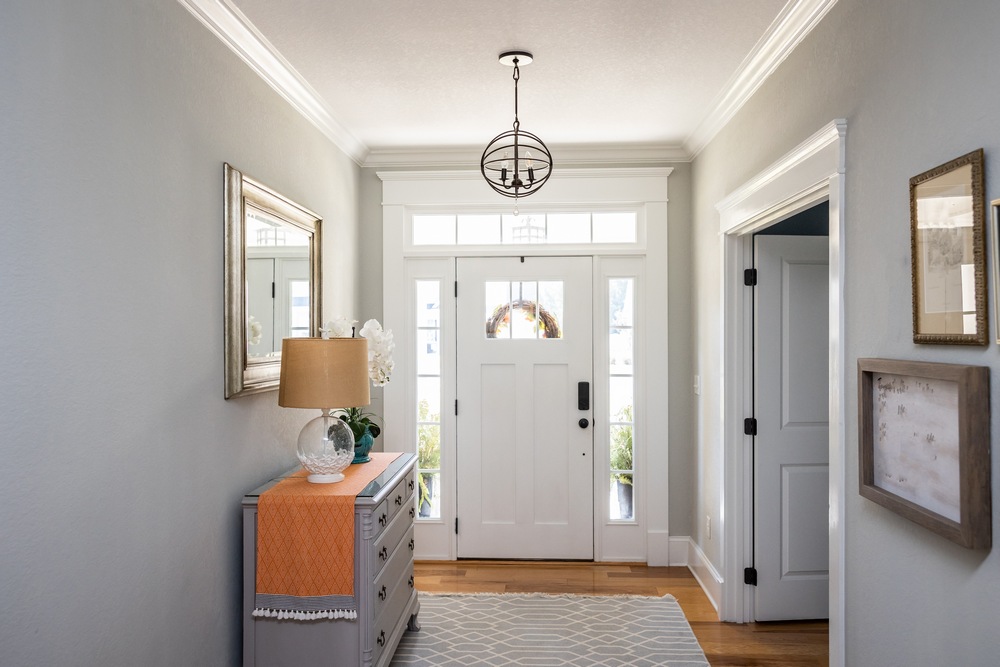 Signs That Indicate It's Time to Replace Your Entry Door
Your front entry door does a lot for your home. It sets a design tone for your home's exterior and creates an initial impression for your visitors. Your front door is an entry point that invites guests in and provides security, keeping unwanted visitors out. Ensuring you have a durable and functioning front entry door affects your home's functionality, energy efficiency, security, curb appeal, and more. In this article, we discuss some signs that indicate it's time to replace your entry door.
Is It Time to Replace Your Entry Door?
When considering a replacement of your front entry door, one of the most pressing questions is, "Do I need to replace my front entry door right now?" An entry door is a huge investment, and you want to ensure the timing is right for such an important project. Look for the following signs to help you determine if now is the time for a replacement:
Difficulty Opening and Closing 
If opening and closing your front door involves superhuman strength, it's probably time to replace it. There could be an underlying structural issue or problems with the hinges or hardware. If cleaning and tightening the door hinges hasn't remedied the problem, you might check the door jamb to see whether it's flush with the frame. The problem could be that water damage to the wood has caused it to expand. You may need to find a new door that properly fits the space.
Door is Damaged and Showing Its Age
Your front door is subject to a lot of traffic, which means many people use it, and it succumbs to a lot of wear and tear. If your front door is rusted, dented, splitting, or peeling, consider a replacement. If your door is weathered, cracked, and splitting, moisture could be causing it to rot, rust, or deteriorate. Sticking, scraping, and jamming also indicate an aging door.
There Are Drafts and Air Leaks 
If you feel drafts or notice air leaks around your entry door, it likely indicates poor insulation or worn-out weatherstripping. These drafts can lead to energy loss and discomfort. Check for noticeable gaps or feel for cold or hot air near the door. Older doors also lack proper insulation and energy-efficient features, which can cause your energy bills to rise. A new door helps reduce energy consumption and resolves these problems.
Lock Is No Longer Keeping Your Home Secure 
If your current entry door lacks reliable locks or has weakened over time due to misalignment of the lock and door because of wear, addressing these security concerns is important. Upgrading to a new door with advanced locking systems and sturdy materials can provide better protection for your home and peace of mind.
Outdated Appearance of Change in Personal Style Preference 
An outdated or worn entry door can significantly impact your home's curb appeal. If your door looks faded, peeling, or does not match the style of your home, it may be time for an upgrade. A new door can provide an opportunity to customize and enhance the appearance of your home's entryway, supplying a fresh and visually appealing entry to your property.
Energy-Efficient Entry Door Replacements with Veracity Window and Door
If you've noticed that your existing door isn't doing the trick anymore, or if you think it might be time to give your entryway a makeover, consider working with a Veracity Window and Door professional to determine if installing a replacement is your next move. We install strong, beautiful, and finely crafted entry doors that will enhance the wow factor of your home. Call us at (800) 491-5041, or click here for a FREE quote!