Why Walk in Showers?
At Modern Bath Designs, we want to help you make your dream bathroom a reality. If you've been living with a grimy, dingy, or outdated bathroom, you owe it yourself to make a change! With Modern Bath Designs the beautiful, long-lasting upgrade you've been dreaming of can happen quicker, easier, and more affordably than ever before! We will help you to create the perfect walk-in-shower of your dreams faster than you thought possible.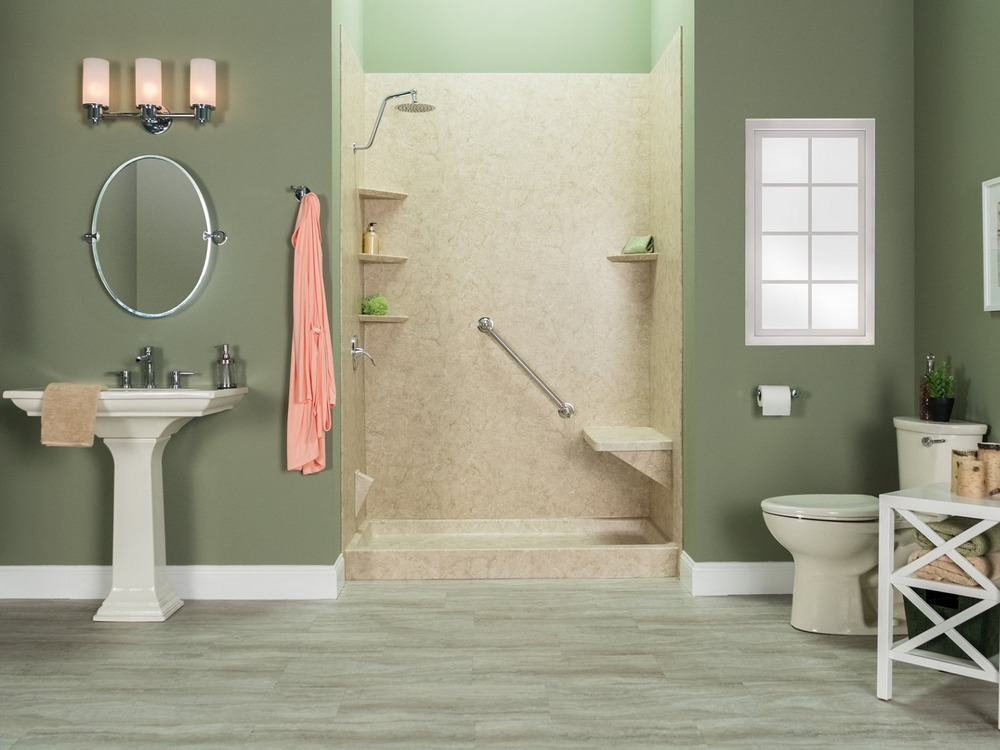 Walk-in showers do not have a huge stepover, meaning entering and exiting is easy and safe. This feature is critical because it helps eliminate common tripping hazards, which can be disastrous—especially for people with mobility problems.
Walk-in showers feature a modern design that looks fresh and luxurious. Out of all the bath options, nothing beats the contemporary charm of a walk-in shower. A nice design will also help boost the value of your bathroom if you ever decide to sell your home.
Our products are designed with maximum durability and a low-maintenance, mold- and mildew-resistant material to ensure easy cleaning that lasts for decades. We create innovative shower and bath solutions with fast installations in as little as a single day.
Quality Walk-In Showers
Our accessible walk-in showers give homeowners the perfect balance of accessibility and aesthetics. They offer a simple, minimalist design that also makes bathrooms feel more spacious and continuous. Walk-in showers are a great option for any homeowner because they work in any space! Many homeowners worry that they don't have space for a luxurious shower, but a walk-in shower can fit in any bathroom size! With a typical tub and shower combination, homeowners are very limited in their options and the dimensions they can choose. Fortunately, walk-in showers allow you to customize the dimensions of your shower based on your needs and the size of your space.
What Our Customers are Saying
"Fantastic Job my bathroom looks great!  We had an old ugly bathtub that we converted into a shower, and I love it.   The technicians were great, they did a superb job, and they completed our project in just 2 days."
"I saved money and received a better shower system by going with Modern Bath Designs.  The experience was top notch from the beginning to the end and it was done so fast. My family could not believe it wasn't real granite. We love our new bathroom. Thank you Modern Bath Designs."
"We replaced and older bathtub with a new shower and I am so happy. The technicians were wonderful. They did great work and had it done in just 2 days."