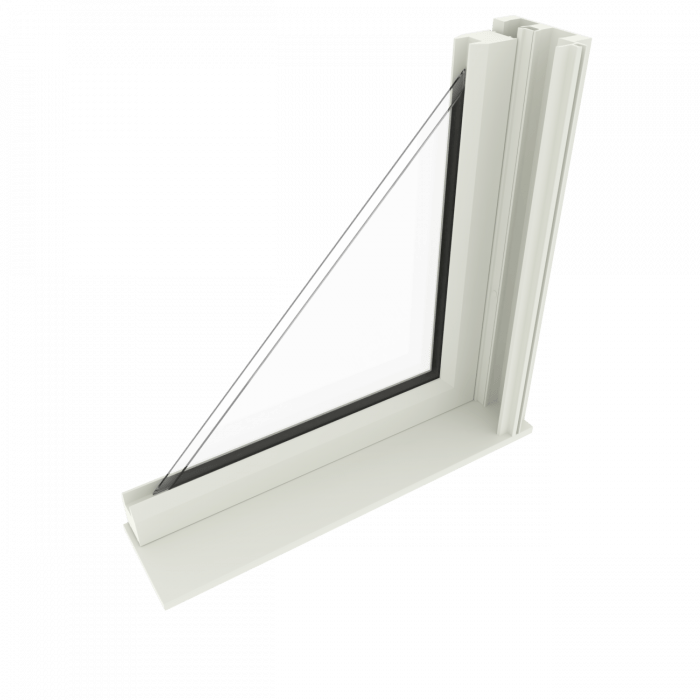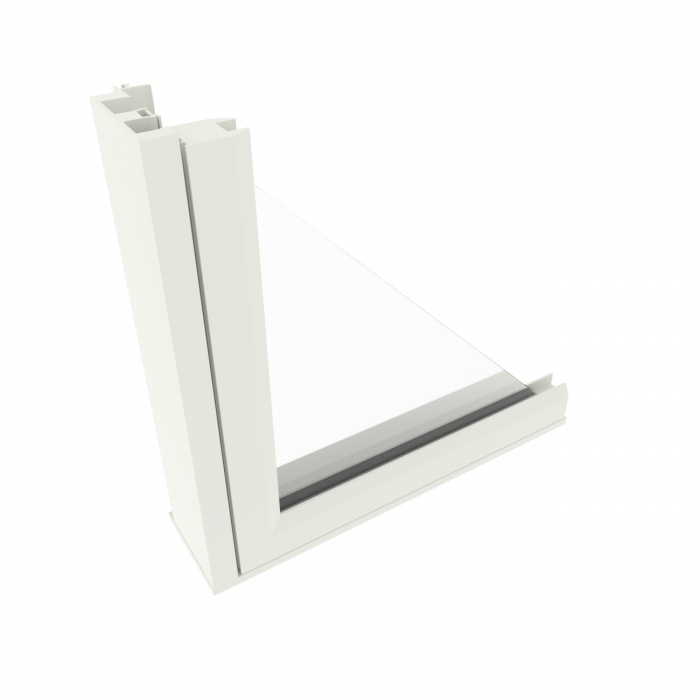 Window Features
Aesthetically Pleasing
Beautiful design and appearance. Fine architectural details, clean lines, and narrow frames. Traditional and Contemporary style choices to match almost any home.
Exterior Color Options
Smooth matte finishes in a variety of colors - Stone White, Sierra, Cashmere, Pebble Gray, Bahama Brown, Bronze, and Ebony. Ultrex fiberglass is also easily paintable any custom color.
Tough Durability
Ultrex® is stable. Infinity's windows have one of the lowest thermal expansion rates in the industry. Coupled with the commercial grade finish this window is ideal for the sun drenched, hot, dry and corrosive Southern California communities. No paint or buffing is ever needed. Ultrex® protects against the effects of wind, weather, and time.
Interior Color Options
Available in Stone White, Sierra, and EverWood interiors. EverWood is an engineered Wood Grain Finish that is easily stained to match the color of a home's existing woodwork, but needs zero maintenance and will never rot.
Low Thermal Expansion
This means Infinity windows have a stronger seal that resists sticking, swelling, and warping, providing easy operation for the life of the window.
Easy Maintenance
Easy to clean features with tilt-in and/or removable sash to help you keep your windows looking sharp.
Explore by Window Type
Select an option to view more information about its features and details.
Compare Infinity
Weather Tightness
Learn More
Ultrex® fiberglass has the lowest thermal expansion rate, which keeps the window weathertight, reducing the risk of seal failures and air leakage.
Durability
Learn More
While many windows can distort in extreme heat or crack in fluctuating temperatures, Infinity's Ultrex fiberglass windows hold true.
Appearance
Learn More
Drawing on the decades of experience from Marvin Windows and Doors, Infinity products incorporate the details of traditional wood windows without the maintenance.
Low Maintenance
Learn More
The patented acrylic finish and low expansion rate of Ultrex keep Infinity windows looking new and virtually maintenance free.
Maximum View
Learn More
The superior strength of Ultrex fiberglass allows for a truly narrower profile than both vinyl and Fibrex® allowing more glass area, giving you more daylight and better views.
Color Choices & Performance
Learn More
Ultrex's patented, mechanically bonded inline acrylic finish is up to 3x thicker than competitive finishes, providing superior resistance to discoloring, scratching, and denting.
Reputable Manufacturer
Learn More
Marvin Windows and Doors is family-owned with a legacy of innovation and uncompromising performance. We use the finest materials to create exceptional products, backed by first rate service.
Lifetime Warranty
Learn More
With Infinity's Limited Lifetime Warranty you'll have piece of mind.
Infinity's (Ultrex®) Fiberglass
Vinyl/Wood Composites (Fibrex®)
Premium Quality
Infinity® products are designed to replicate the look of traditional wood windows and doors while providing modern features and low-maintenance performance. Made out of Ultrex®, Infinity® windows and doors are customized to meet your house's needs of replacement windows while giving you you the longevity and toughness to withstand the harsh California weather. All vinyl products distort in extreme heat or eventually chalk and crack in California's sunny fluctuating temperatures. Infinity® window and door products offer the highest level of performance and are virtually maintenance-free due the patented Ultrex® material allowing you to do your replacement window project once.
Details Matter
Infinity® products incorporate the details of traditional wood windows without all the usual maintenance and failures of wood materials. The advanced design of Infinity® products combine easy cleaning features and effortless operation, making them an easy choice for busy homeowners! Our patented, co-adhesive bonded finish is up to 3x thicker than competitive painted finishes, and the Ultrex® coating system is AAMA 624-10 verified, meaning our commercial grade finish resists the harshest weather conditions Mother Nature offers; a claim our competitors can't match.
What You Can Expect
You trust us with making your home look beautiful and complete. We don't take that trust lightly. Here's what you can expect while working with Veracity Window and Doors.
Setting Up Your Appointment
Within 24 hours of receiving your online contact form or phone call, one of our team members will call to discuss your project needs and identify how Veracity Window and Door can best fit your vision and budget.

Whether you are looking for replacement windows, patio doors, or a brand new entry door, meeting with one of our Design Consultants is the first step. We will arrange an appointment to have one of our highly-trained window and door consultants come to your home to review your project and take proper measurements.
Finalizing the Details
During our visit, you'll find your Veracity Design Consultant easy to work with, knowledgeable, and willing to spend time answering all your questions. Window and/or door styles, materials, and features may be reviewed depending on your project. They will also walk you through options that best suit your home style and project budget, and maximize your views while upgrading your home.
Once you've selected a window and/or door option that's just right for you, our consultant will prepare a straightforward proposal for you to review. (If you'd like to learn more about our financing options, just ask your consultant!)
We understand that we are a guest in your home, and believe in a no-hassle, no-pressure, no-gimmick approach. High Customer Satisfaction is achieved when all details are managed, and a job well done starts here.
Getting the Best Deal For You
Your window and/or door replacement upgrade is a wise investment - not only for the increased value of your home, but also for the energy efficiency and cost-saving potential that will result! Our consultant will be able to review cost saving ideas, incentives or payment plans available to help you get the project you need, or want.

We pride ourselves on providing an all-inclusive solution for our clients. Our proposal will include every cost necessary to complete your work to the exact specifications requested, and our team will walk you through each detail of your project.
Beginning the Project
If you decide after reviewing the proposal that you would only like to move forward with a portion of the window and/or door installation, we are happy to adjust the proposal for you.

Once you're satisfied with the project cost and timeline, Infinity from Marvin will begin crafting your new window and/or doors.

As your materials near completion, one of our helpful team members will contact you to set up an installation time with our factory trained employee installation teams.
Installing Your New Products
At Veracity Window and Door, we always treat our customer's home as if it were our own. When we arrive, our onsite project manager will walk you through the details of the day's work schedule. This is a very important step, and attention to detail is key. We aim for minimal disruption of your home and a timely installation.
Safety for our clients, pets and employees, drop cloths and room protection is a top priority. We will apply protective coverings where needed - floors, walls, furnture, artwork, etc.
As our installation team works, they will keep your home tidy. If your project is scheduled for multiple days, we will be there the following day and we will clean up at the end of each day.

Once your windows and/or doors are installed, our installation team will do a thorough cleaning of your new additions. The project manager will then walk you through all the features and functions of your new windows and/or doors.
Let Us Know How We Did
Our goal is to provide superior service during every minute of your time with us. We will send you a satisfaction survey to complete after we wrap up your project. Your feedback will help us ensure that we continue to deliver a stellar customer experience in the future!
When do you know you chose the right company? We like to think you know this every day you look at your new windows and doors from here on out.
Contact Us!