Window Features & Options
Matching Your Home
Exceptional Windows for Your Corona Home
Infinity® from Marvin® replacement windows don't just look good; they are high-performing and easy-to-use, too. From a variety of exterior color and hardware options to screen and glass choices, you can maximize your views while upgrading your home with windows or doors that blend naturally with your home's existing style.
Window Options
At Veracity Window and Door, we believe we have options for every homeowner in the Corona area. Our experienced replacement window team can help you narrow down the many window choices and combinations by using your home and personal style as a guide. Browse through the available window options below and imagine how you can enhance your living space!

Our window replacement company looks forward to working with you to add a distinctive look and improved functionality to your Corona home!
Performance Glass
Low E2
We know how important energy efficiency is, and our standard glass is a simple means of maximizing your home's thermal efficiency year round. Low E2 reflects heat back to its source so summer heat is reflected outdoor and indoor heating in the winter is retained. Low E2 also blocks up to 84% of UV rays to reduce fading and damage to upholstery and carpet.
Low E366
Marvin's Low E366 glass provides increased performance for high sun exposure locations. This top-performance glass is formulated to reflect solar heat while letting light in. With Low E366, light and visibility are maximized, while up to 95% of the sun's damaging UV rays are blocked. This is the glass of choice for our inland, mountain and desert customers.
Low E3/i89
Our optional Low E3/i89 combines the energy-efficient properties and UV protection of Low E3 with Low E3/i89, an inside surface coating that immediately reflects escaping heat back into the room increasing comfort and energy efficiency.
Specialty Glass
Tempered Glass
Both Infinity's Low E2 and Low E3 optional glass are offered tempered. Many times this is for code compliance and safety purposes, however some customers select this option to increase the glass strength and reduce additional noise.
Decorative Glass
Decorative glass is an excellent option for areas where privacy is desired or where light is needed, but the view is unattractive. This opaque glazing allows light to pass through but reduces visibility to various degrees based on the pattern selected. The obscure option is available on both Infinity's Low E2 and Low E366 glass.
Sound Transmission & Outdoor-Indoor Transmission Class (STC/OITC) Glass
The STC/OITC glass option is ideal for areas when exterior noise is a concern. The increased pane thickness of this sound reducing glass option helps reduce the transmission of noise by reflecting the energy of the sound wave. The STC/OITC option is very popular in bedrooms near intersections, freeways, and schools.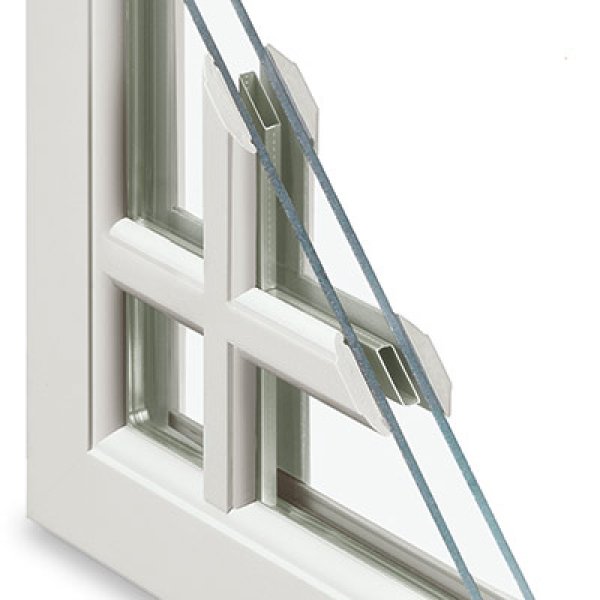 SIMULATED DIVIDED LITE
Choose Simulated-Divided-Lites for an authentic divided glass look. Simulated-Divided-Lite bars are permanently adhered to the exterior surfaces of the glass with a spacer bar between the panes of glass. Exterior Simulated-Divided-Lite bars are made of the same tough Ultrex® fiberglass used on all Infinity exteriors. Interior bars are available in Stone White, Sierra or stainable EverWood® to match your existing woodwork.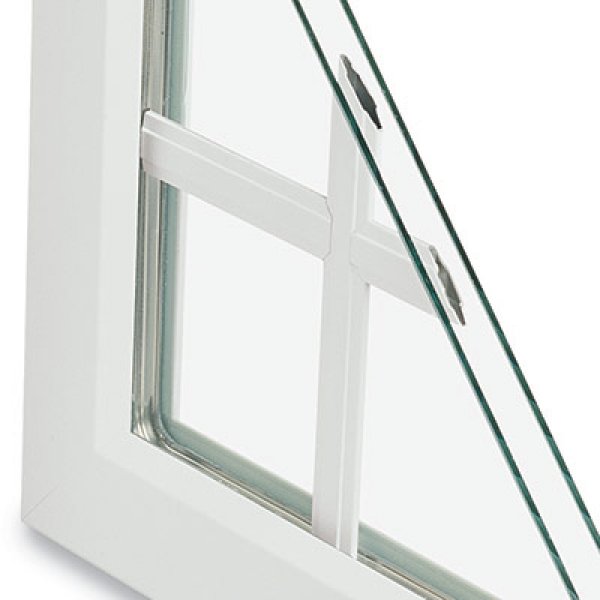 Grilles-Between-the-Glass
Infinity windows are available with 11/16" and 1" contoured grille bars between the panes of glass. Grille bars facing the exterior match the window exterior color, and grille bars facing the interior are available in Stone White, Sierra, Satin Taupe and Bronze. Grilles-Between-the-Glass combine easy glass cleaning with the stunning detail of a grille pattern. It's the best of both worlds.
Divided Lite Patterns
Various divided lite patterns are available to replicate the look of your original windows or to add architectural interest.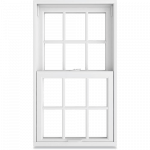 Standard Rectangular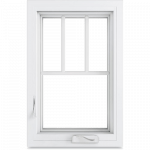 Cottage 1-High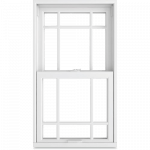 Prairie 6-Lite
Prairie 9-Lite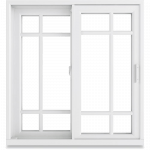 Prairie 6-Lite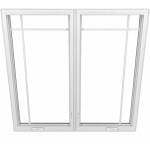 Prairie 4-Lite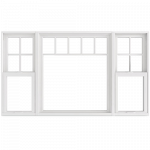 Standard with Cottage 1-High
Hardware Options
Infinity windows are beautiful and designed to replicate the look of traditional wood windows. Infinity Replacement Windows feature a clean design with a modern narrow frame that may be stained or painted.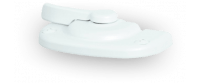 White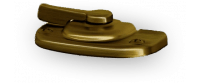 Brass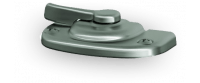 Brushed
Chrome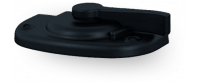 Oil-Rubbed
Bronze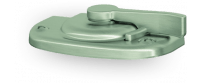 Satin
Nickel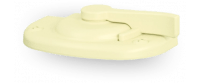 Sierra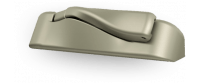 Satin
Taupe
Antique
Brass