Gorgeous Artisan Iron Doors For Your Home
Artisan Iron doors are a fantastic way to entirely change the appearance of your home. If you're seeking to enhance the beauty of your home and add some well-deserved curb appeal, you can choose from a wide range of iron windows and doors. Helping you select the perfect Iron Door is our specialty. Choose from heavy-duty Artisan Doors, Wrought Iron Front Doors, Double Iron Doors, French Iron Doors, Single Iron Doors, Iron Front doors, Wrought Iron Doors, and Entry doors.
Heavy Duty
The doors are 2" thick, and includes a steel threshold. Our wrought iron doors are fabricated with industry above standard 12 gauge material.
Custom Iron Doors
We can even make the high-quality custom iron door of your dreams.
What Kind Of Glass Do do You Offer? Is The Glass Openable?
We use dual-paned, tempered glass 5mm+6mm+5mm thick (vacuumed in the middle). Glass is available in different patterns. Please see our glass options for availability. All glass is openable for ventilation and easy cleaning.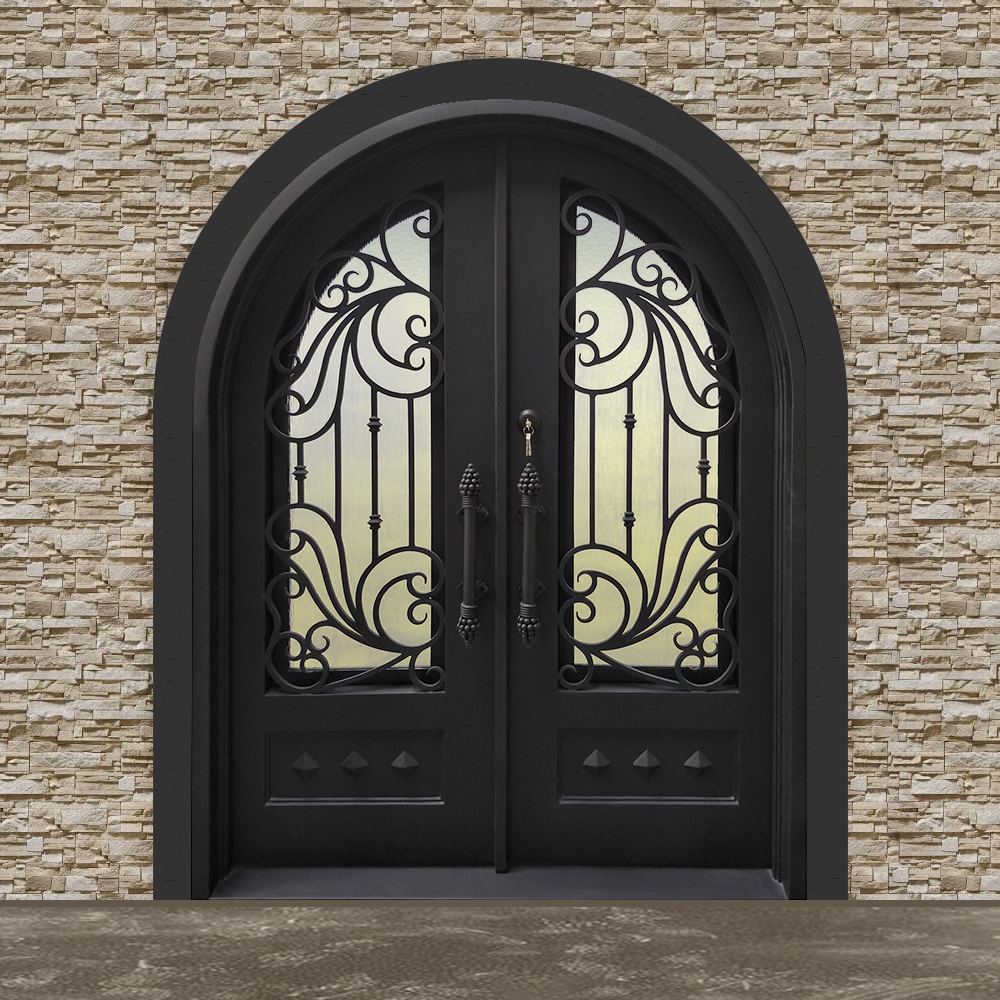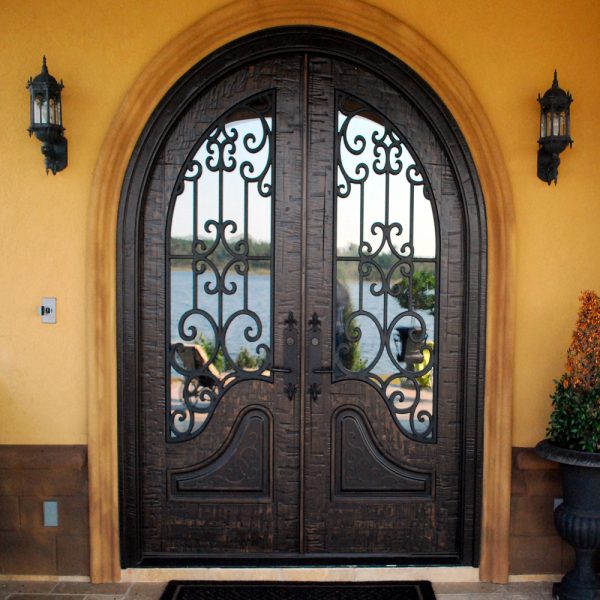 Do Your Doors Come With A Threshold Welded To The Frame?
Yes, all of our doors come with a threshold welded to the frame.
What Kind Of Hinge Do You Use For Your Doors? Can You Send Pictures?
We use heavy-duty ball-bearing hinges. Please contact us prior to placing your order, and we will be happy to send pictures
Warranty
We warranty all doors for 10 years against manufacturing defects and all finish and glass for 5 years.
Give us a call today, and we will send a professional out to your home to help you choose your new Iron Door.
• 7 step finishing and sealing process: zinc galvaization, baked epoxy primer, red oxide primer, standard primer, base color coat, hand brushed 
• Integrated threshold acts as a great moisture and dirt barrier as well as added structural integrity.  
• Integrated dual flush mount lock system on double doors is designed to be out of sight and to aid in security.  
• Two inch door panels for added strength and sound preotection 
• Industry leading warranty protecting parts and finish: 10 year parts, 5 year finish, and 1 year glass
Gallery:

Artisan Iron Doors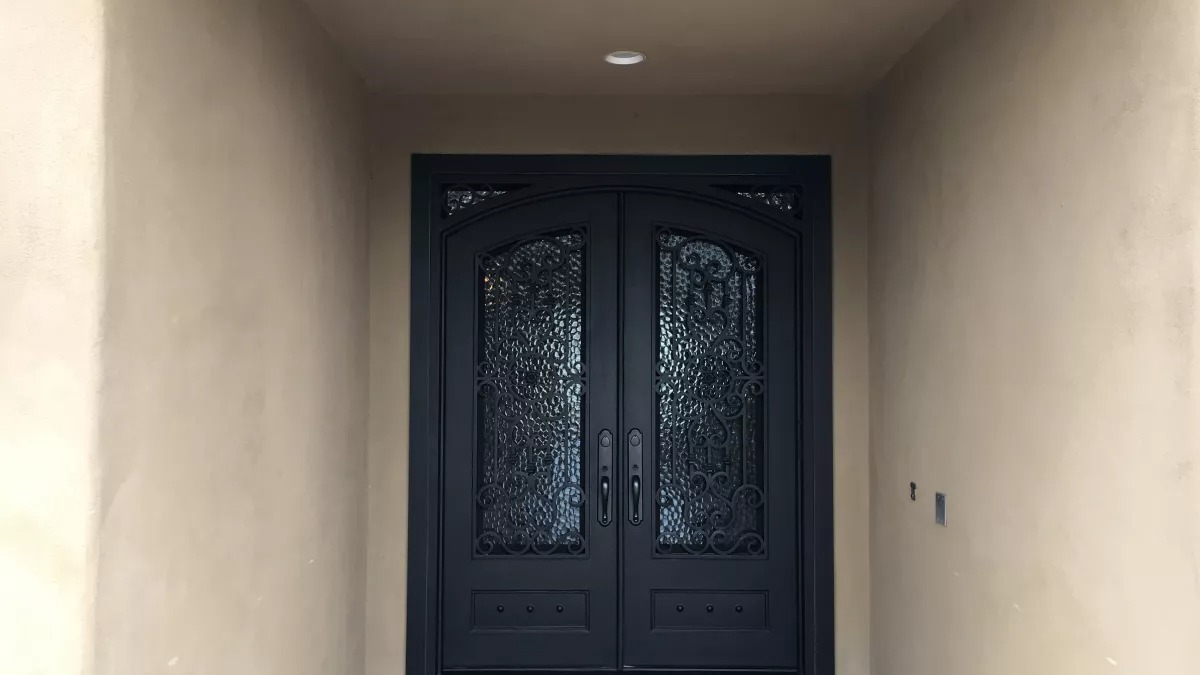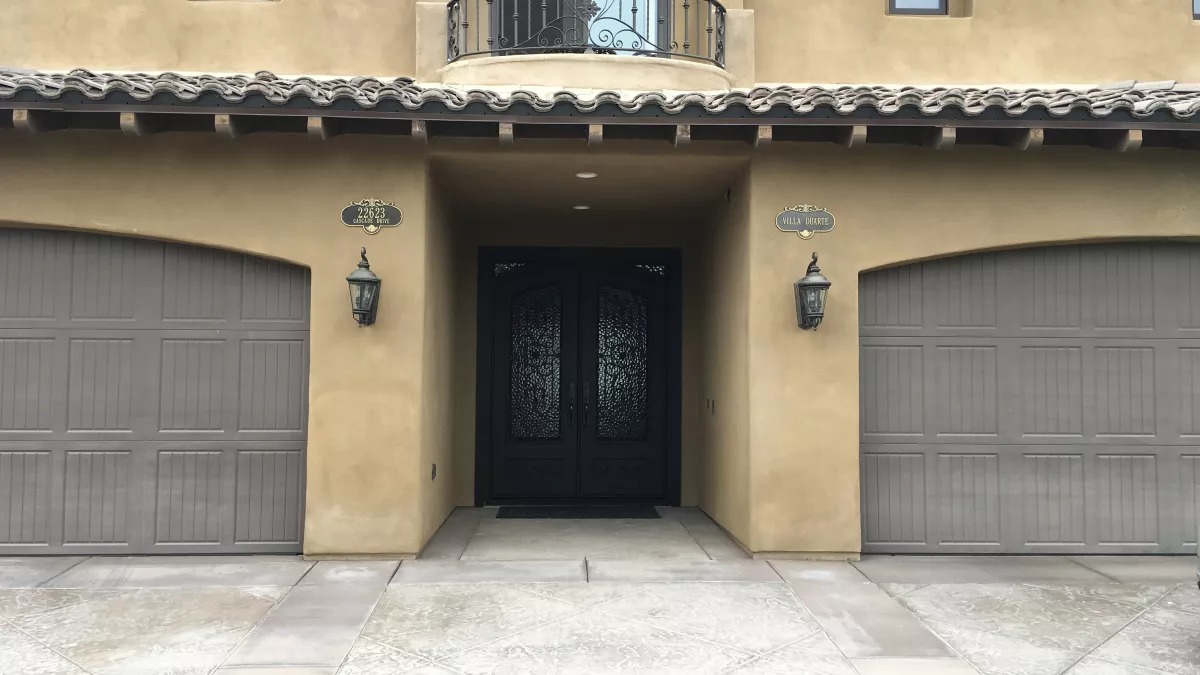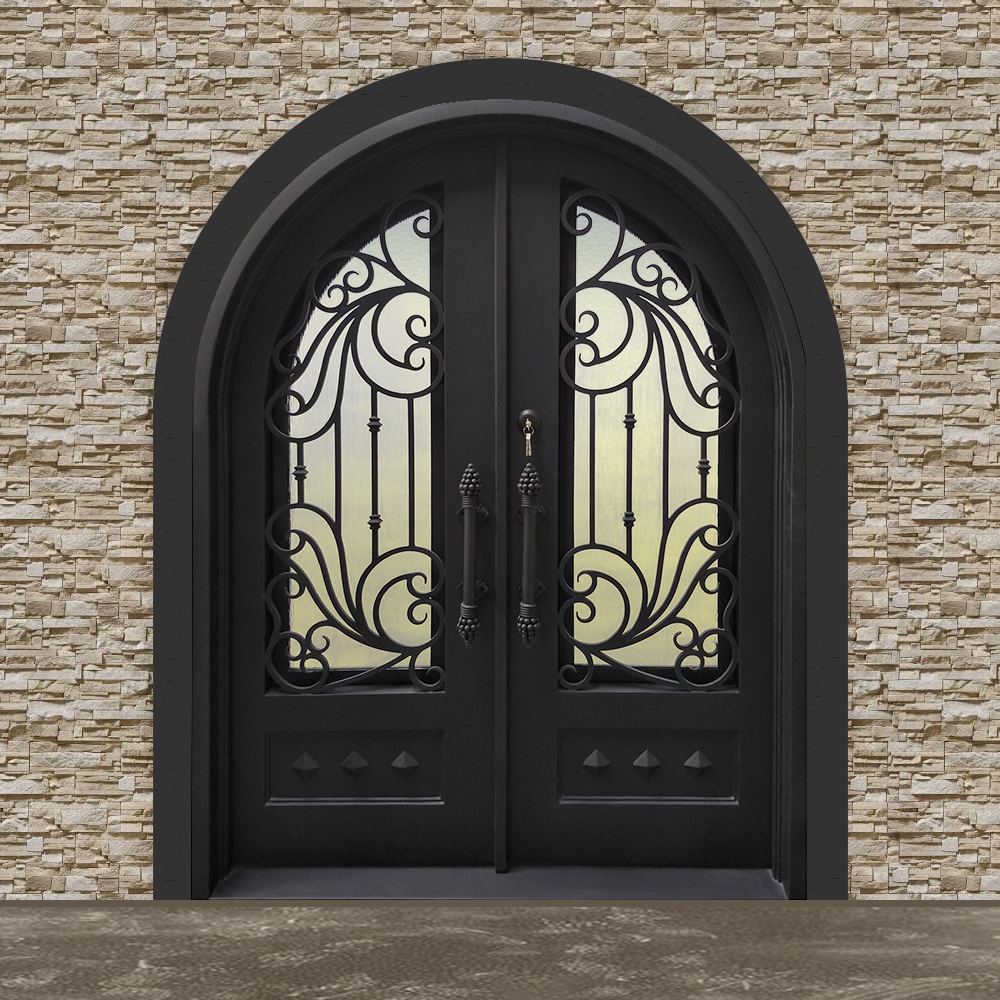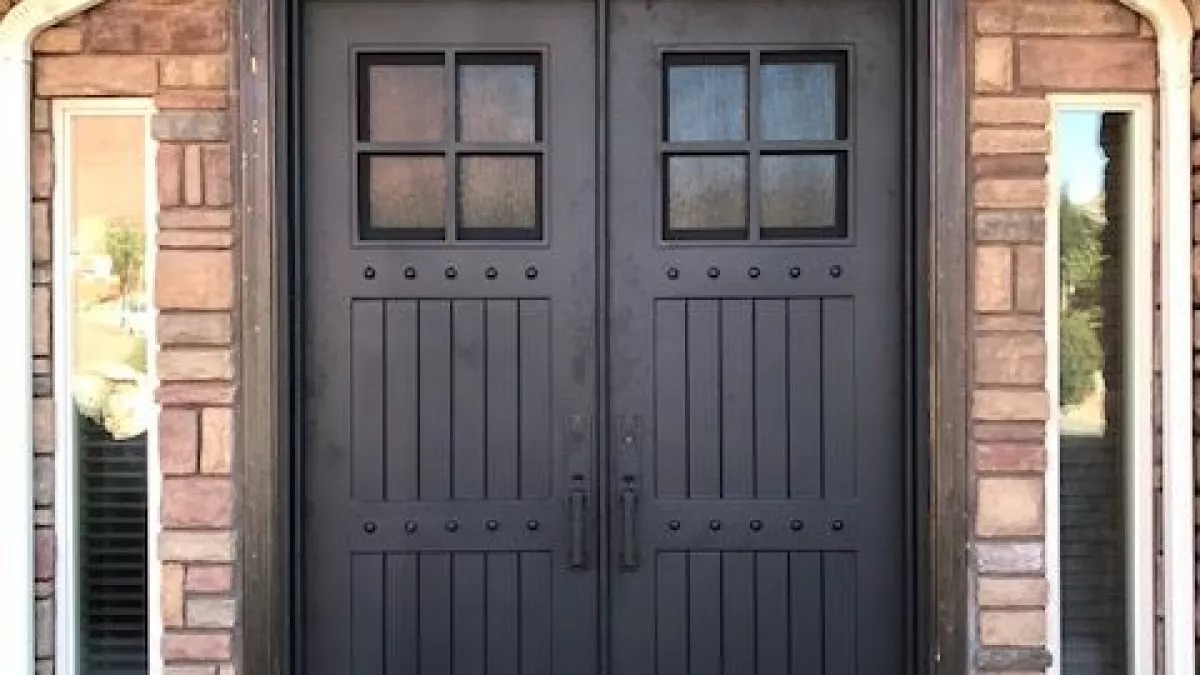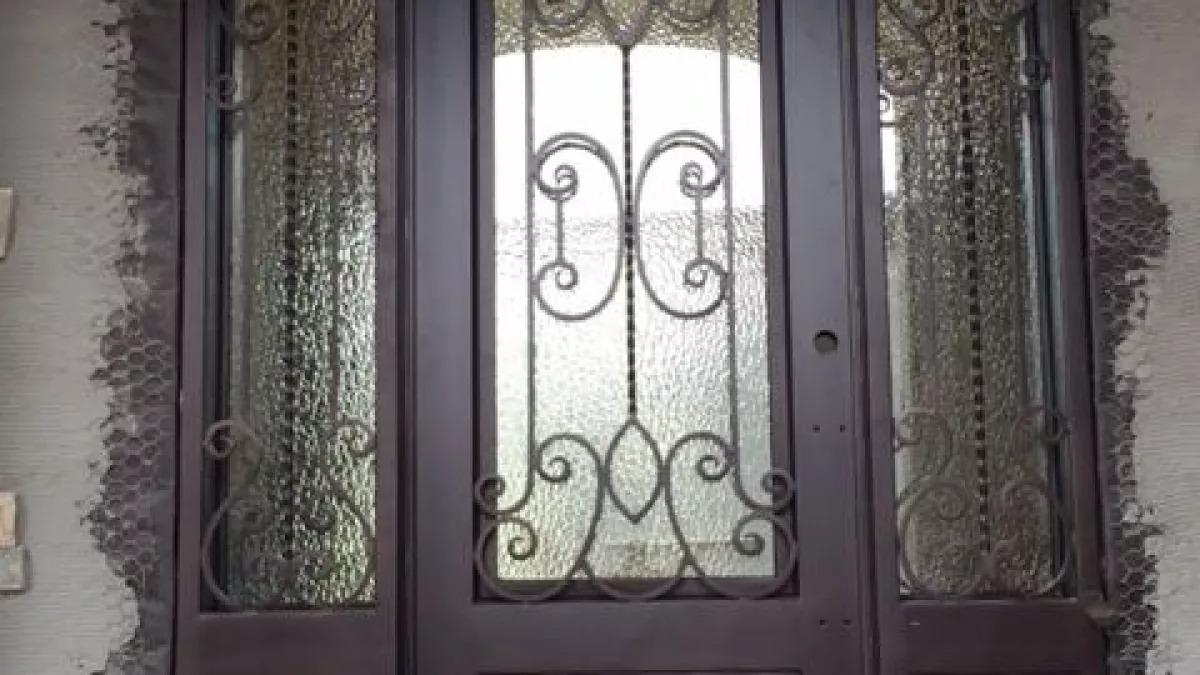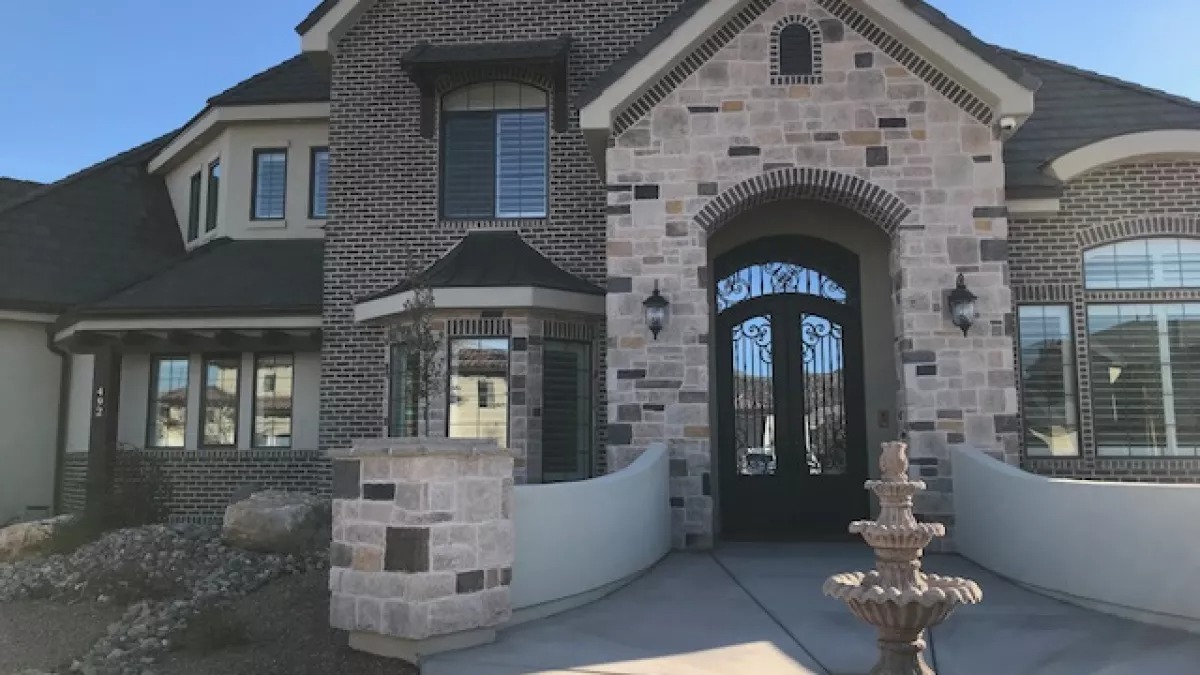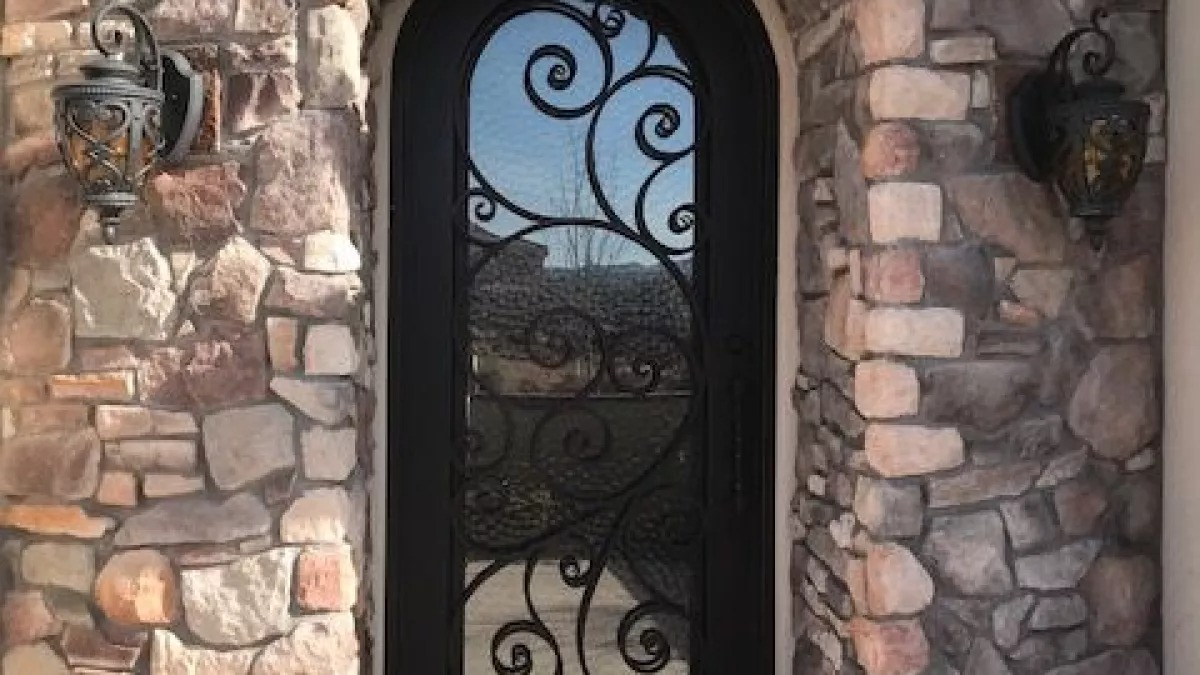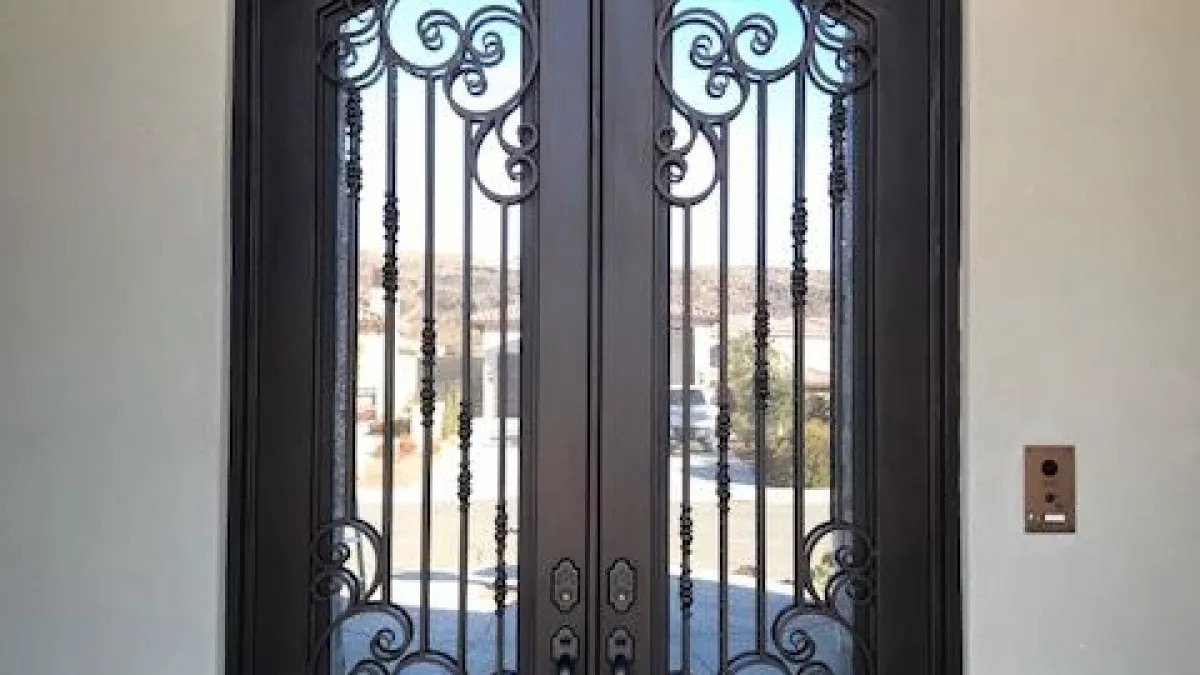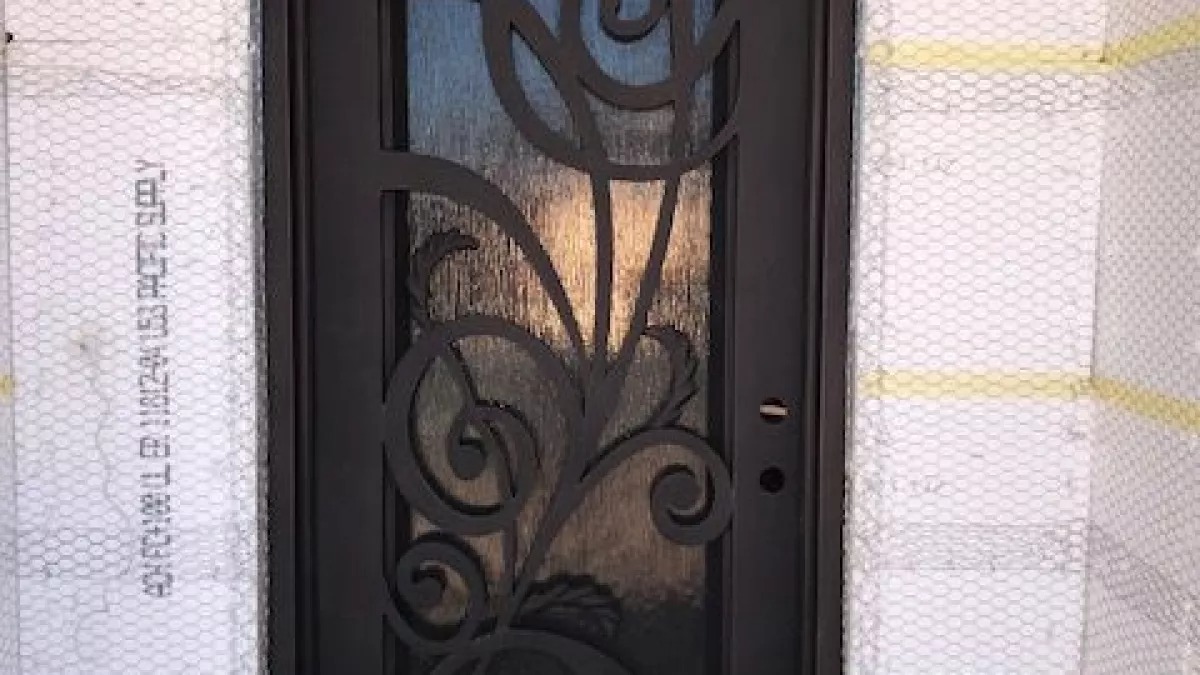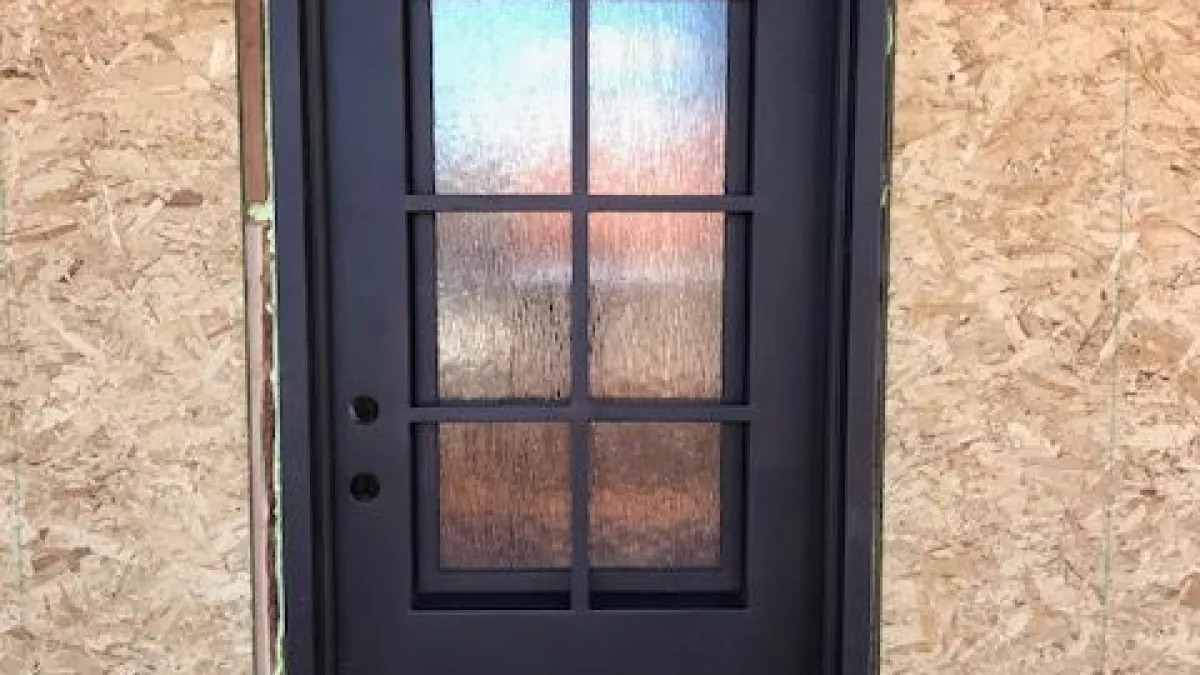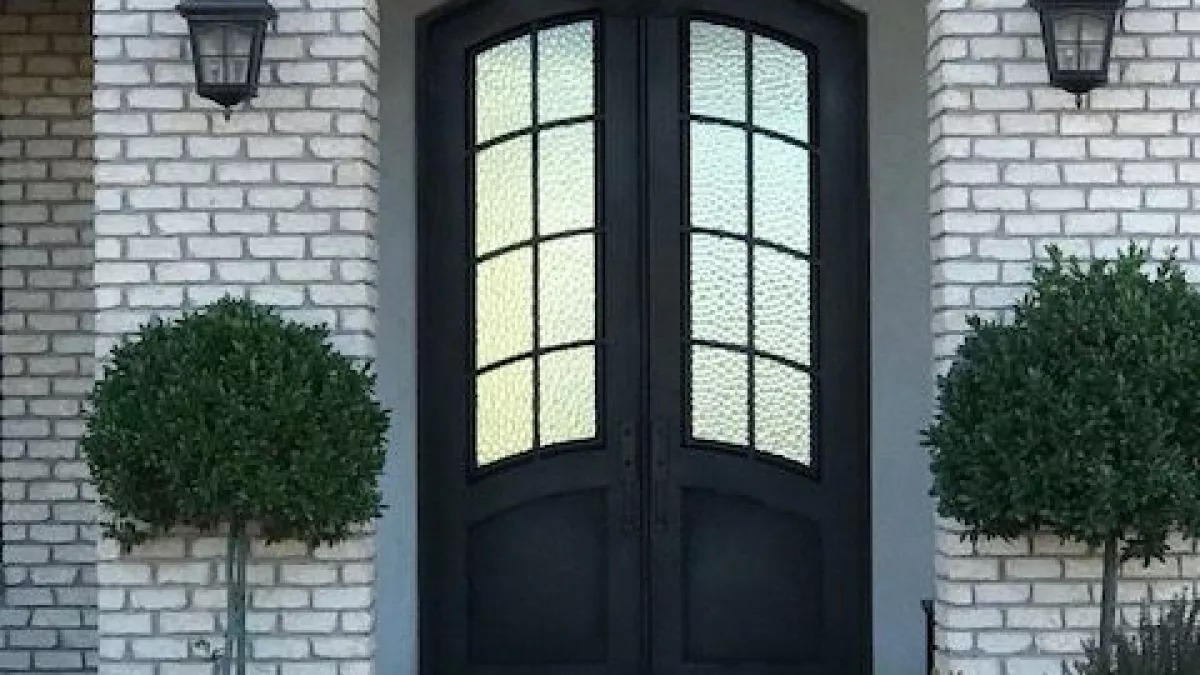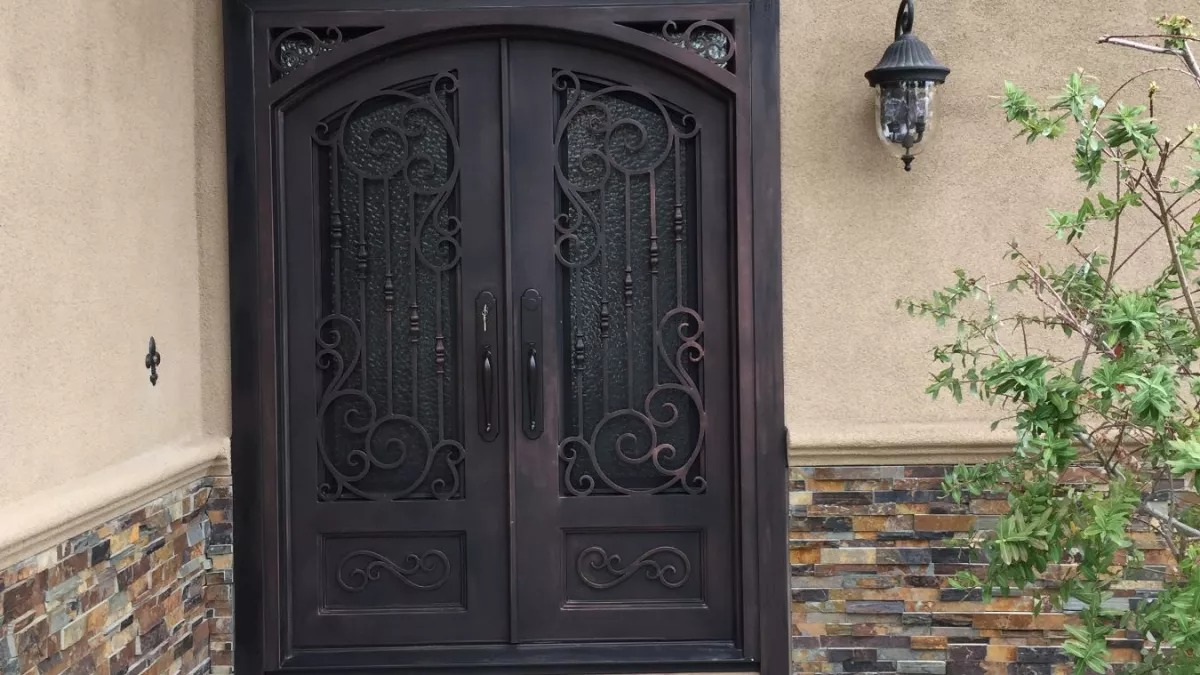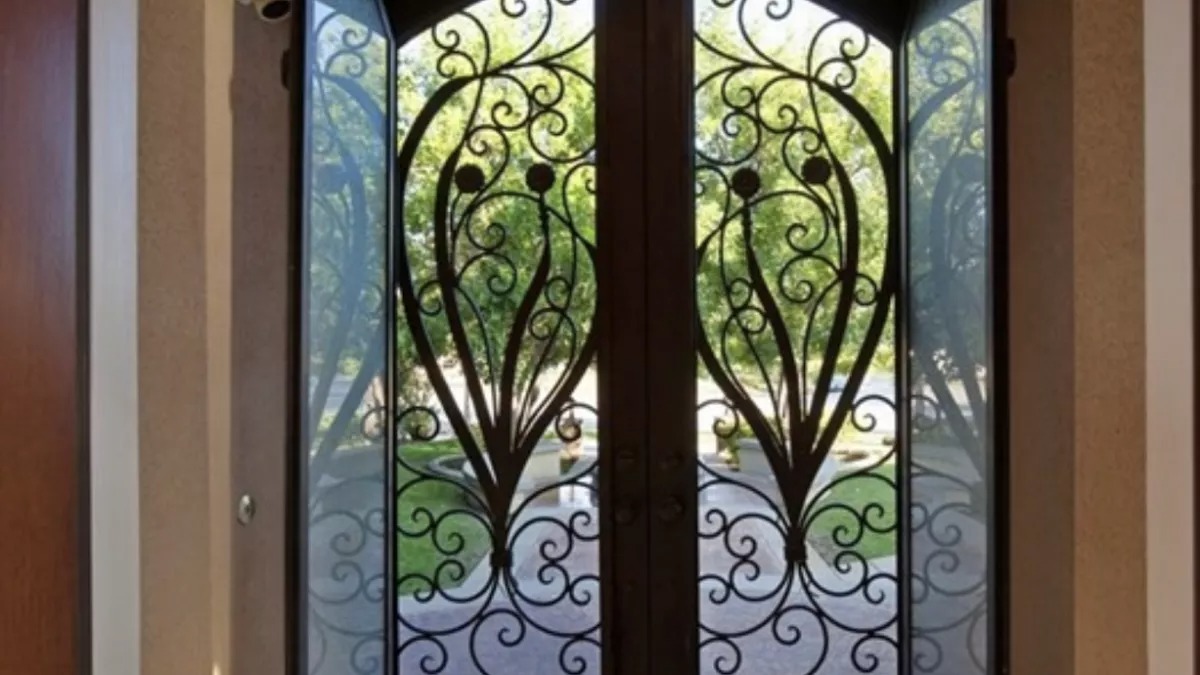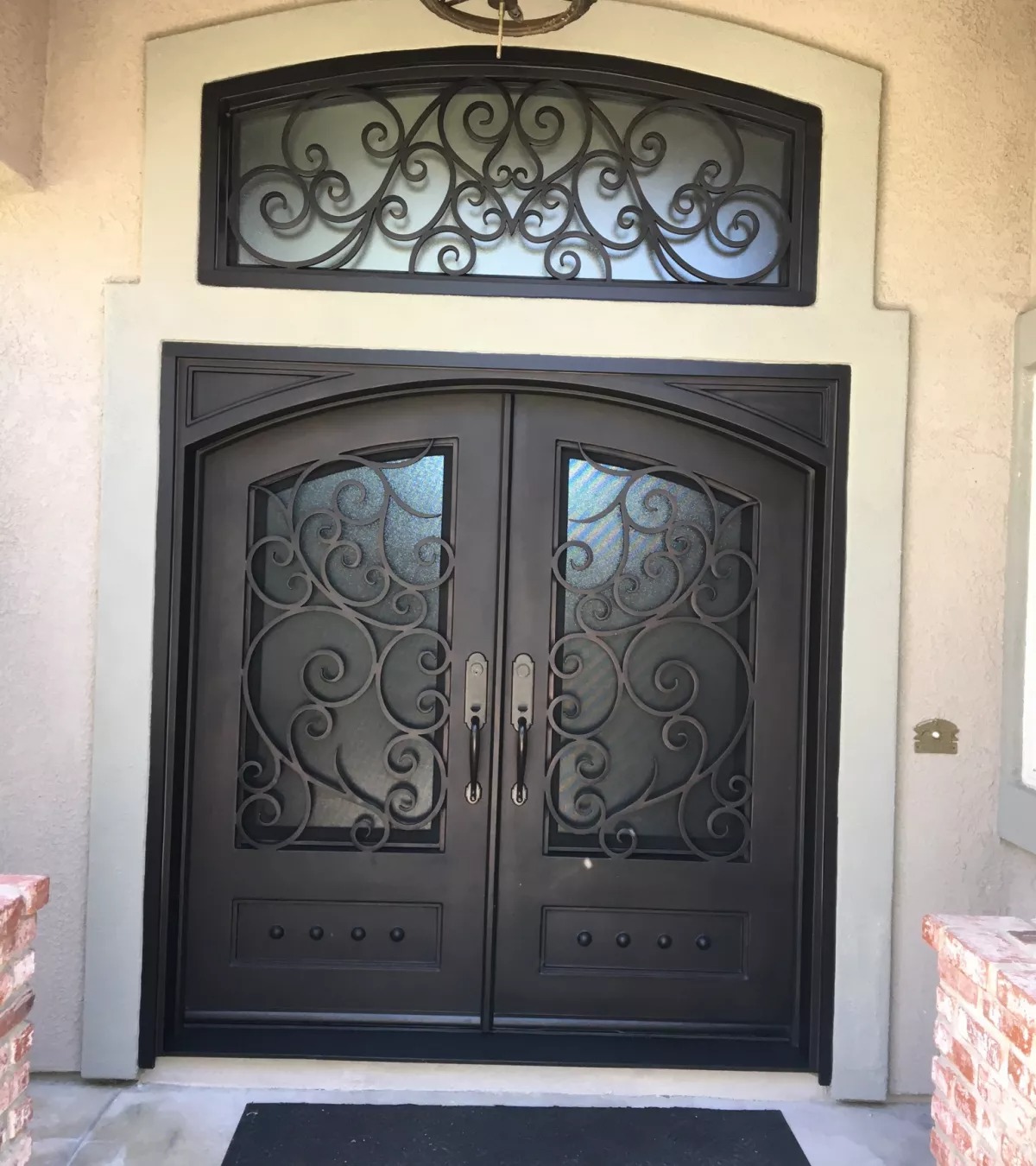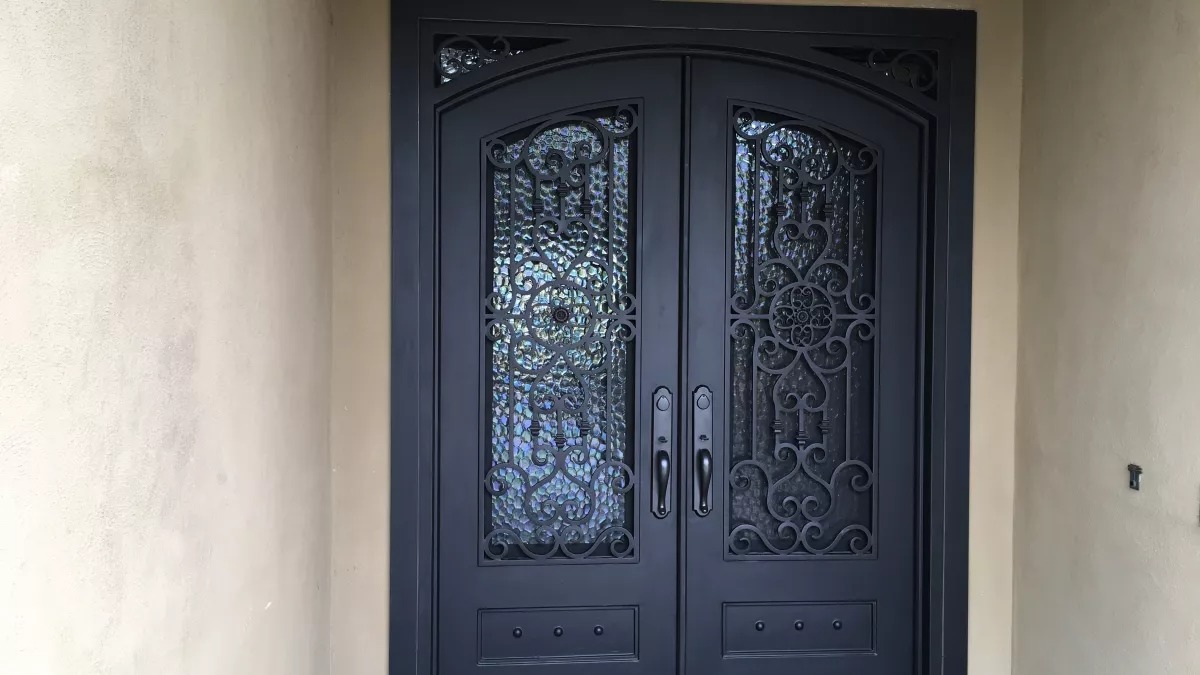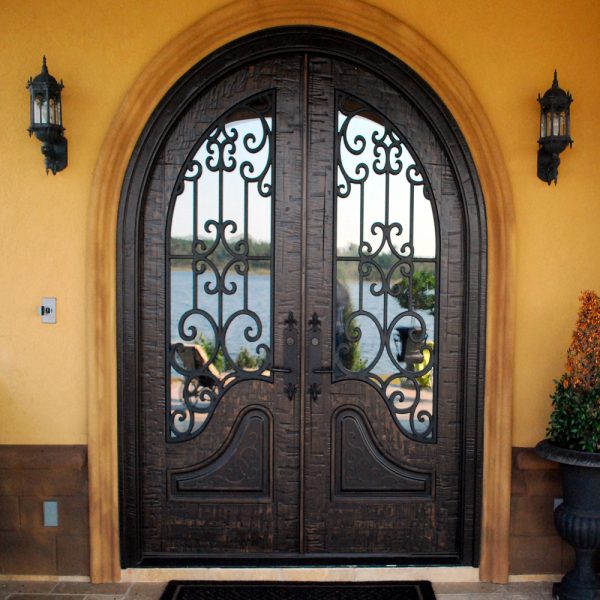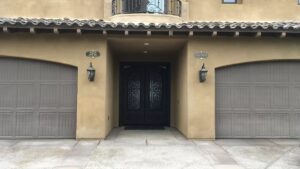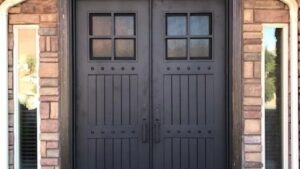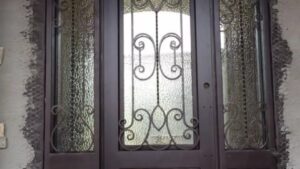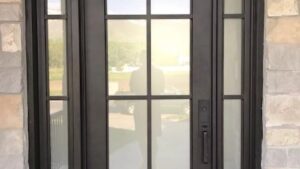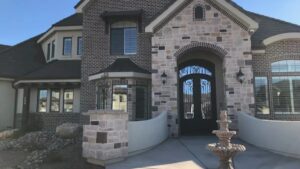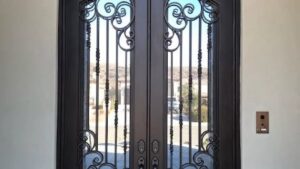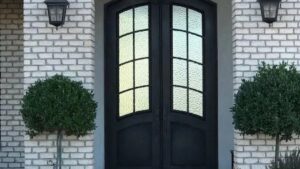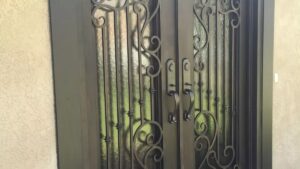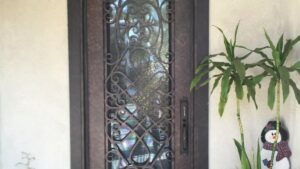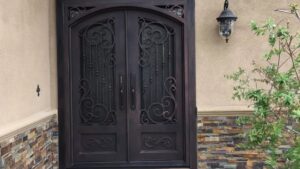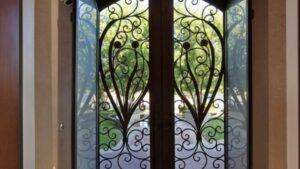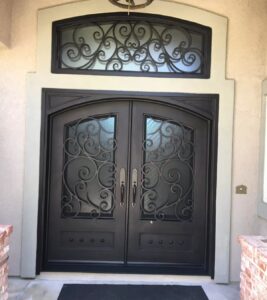 What Our Customers are Saying
Great Job Folks, Thanks to the entire crew for a job well done! Our windows and sliding glass door were Manufactured, Transported & Installed by a team of fantastic professionals! The quality of service was excellent and the quality of the product installed is magnificent worth every penny! Our home is warm and cozy we are happily saving energy.
Our salesman and lead installer demonstrated extreme knowledge in the "infinity" line of windows. Installation of four windows went smoothly in one day. They made sure the windows opened easily before they left and were through with cleanup. Thanks
The door was recommended by my son and they followed through on the most beautiful door. I was extremely satisfied that they finished it off so fast. The facing around the door looks really good. I used to have a drape pulled across the door but I threw it away because it's a beautiful door and I like looking at it every day.