Customer Reviews
Customer Reviews
At Veracity Window & Door, we are dedicated to provide homeowners with the best window, the best installation, and the best customer service in California…. but don't take our word for it. These are some testimonials from happy customers who love Veracity Window & Door.
"My Infinity windows by Marvin are wonderful! They cancel out noise and reduce the heat in my home. They also look great and are quality construction. Sean at Veracity was great to work with and I learned alot about their quality from him. The installation went well."
"The entire experience was great from the salesman, installers, office support, and repair technician. Everyone was professional, knowledgeable, and courteous. We are truly enjoying our new windows; well worth the money spent."

"Veracity has been responsive to correct minor problems. Overall, they installed a quality product and have been professional. I am very happy with the quality of our windows. I would recommend Marvin Windows and Veracity."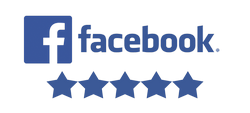 "I had all the windows replaced in my home. Everyone I came in contact with were very professional and polite. The installers did a fantastic job…they came out installed my windows, left my house clean, and took all the trash with them. I would highly recommend them to my family and friends."

"Veracity Window & Door were great to work with. We got at least a half dozen bids on windows and looked at everything on the market in person and online. I am so happy that we went with Marvin Infinity through Veracity. The quality of craftsmanship was definitely superior to other companies we looked at."

"Terrific job on a difficult replacement: a 3′ X 10′ stairwell window, without chipping any of the outside stucco and keeping everything inside and out perfectly clean. This was the most pain free process imaginable and the personnel were all wonderful."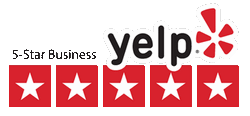 "best windows amd company you should use. these windows come from minnesota and are made for cold country. they are salid. and work here in so. cal. best warranty of all other types."
"Infinity replaced my front door this week and did a fantastic and professional job. They carefully removed existing doors, placed new base plate, and installed very heavy,  but beautiful iron doors.  Love my new doors!"

"My experience with this company was very good.  They came in, got the job done and I am happy with my new windows.  The installers were polite, the sales and office people, easy to deal with and the owner treated me well."


"I was very pleased with the process from the sales people to the owner to the installers. It was very smooth, and I was satisfied with the final product. The windows look great!"

"otally satisfied with the quality of the Marvin windows and also with the installation. Everything about the windows was top quality. Solid feel, quiet to outside noise, easy open and close, simple to clean, and a big improvement to the look of our house."

"It's been almost two years and we are very pleased with our Infinity Windows. They are as beautiful and functional as the day they were installed."
Our recent projects
Our recent projects
Replacing windows and doors should not be frustrating and stressful so we make it simple and easy. When you decide to replace your home's old worn-out windows you're giving yourself a gift so the experience from start to finish should feel like a gift not like a burden. We are a family-owned business and treat our customers like family.