INDUSTRY LEADING DURABILITY
Door Installation
Infinity® from Marvin Patio Doors, French Doors, Sliding Doors, and Entry Doors are all made of Ultrex® fiberglass which means they won't fade, chip, or peel over time and are industry leaders in durability.
For homeowners who are tired of the high maintenance of (wood doors). We recommend our patented EverWood interiors.
This is a wood grain interior finish that's stainable or paintable, to match your home's interior. Our doors also feature multi-point locking systems, keyed exteriors, and durable screen options to complete our total door package.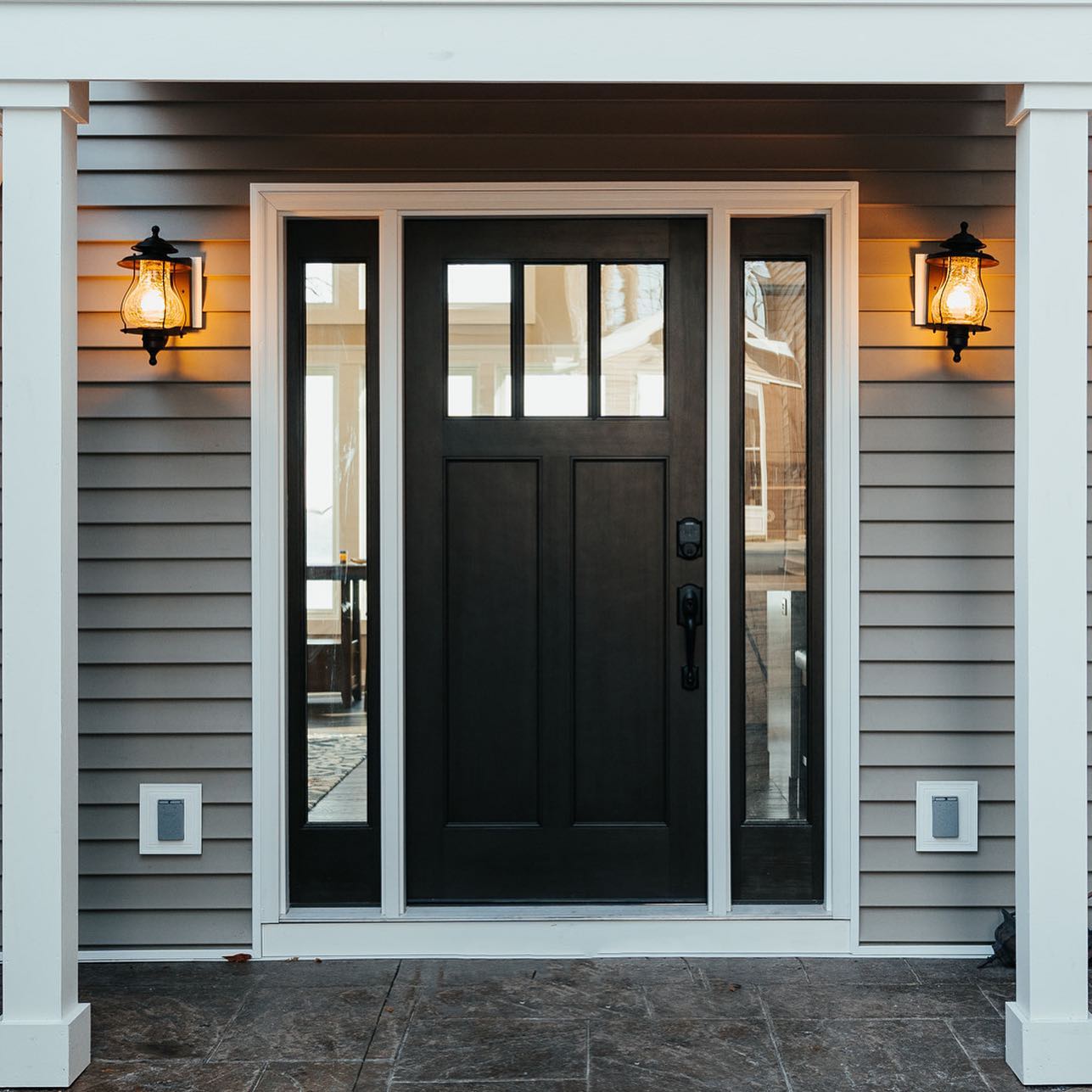 Made of Ultrex®, Infinity's tough and energy-efficient doors are customizable to meet the needs of any replacement project. Ultrex® resists the ravages of cold, heat, time and pressure to provide the most worry-free doors available today. While vinyl can distort in extreme heat or streak and crack in the fluctuating temperatures, Infinity products offer the highest level of performance and are virtually maintenance-free.
Infinity products are designed to replicate the look of traditional wood doors while providing modern features and low-maintenance performance. Our patented, mechanically bonded finish is up to 3x thicker than competitive finishes. It provides superior resistance to scratching and UV degradation – even on darker colors. The Ultrex® coating system is AAMA 624-10 verified meaning our commercial grade finish resists the harshest weather conditions mother nature offers; a claim our competitors can't match.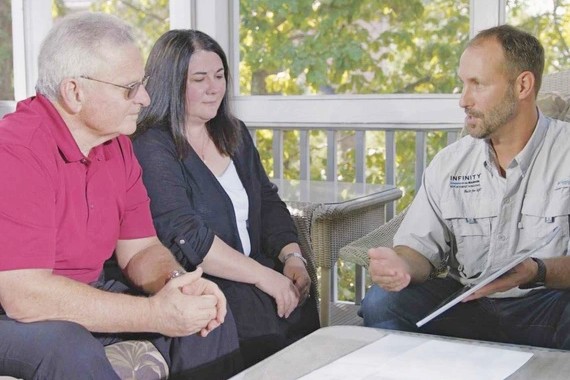 WHAT YOU CAN EXPECT
You trust us with making your home look beautiful and complete. We don't take that trust lightly. Here's what you can expect while working with Veracity Window and Doors.
SETTING UP YOUR APPOINTMENT
Within 24 hours of receiving your contact form or phone call, one of our team members will call to discuss your project needs and identify how Veracity Window and Door can best fit your vision and budget.
After learning more about your project, we will set up an appointment to have one of our highly-trained door consultant come to your home to do an initial survey and measurements.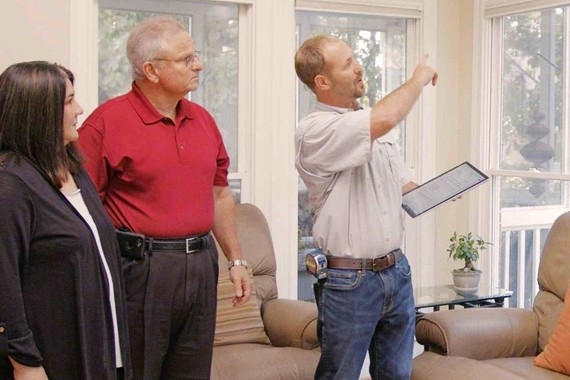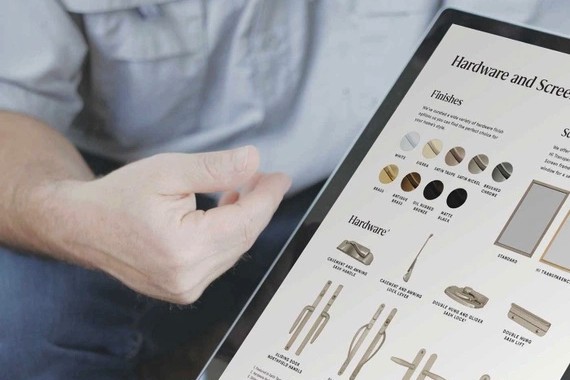 FINALIZING THE DETAILS
During our first visit, your Veracity Window and Door consultant will answer any questions you may have about door styles, materials, and features. They will also walk you through the door options they feel best suit your home style and project budget.
Once you've selected a door option that's just right for you, our consultant will do final measurements and prepare a straightforward proposal for you to review. (If you'd like to learn more about our financing options, just ask our consultant!)
GETTING THE BEST DEAL FOR YOU
Door replacement or upgrades are a wise investment in not only the value of your home, but also in the energy efficiency and cost-saving potential that will result!
Our proposal will include every cost necessary to complete the project to your specifications. If you have a question about anything, we are here to walk you through what our team has come up with.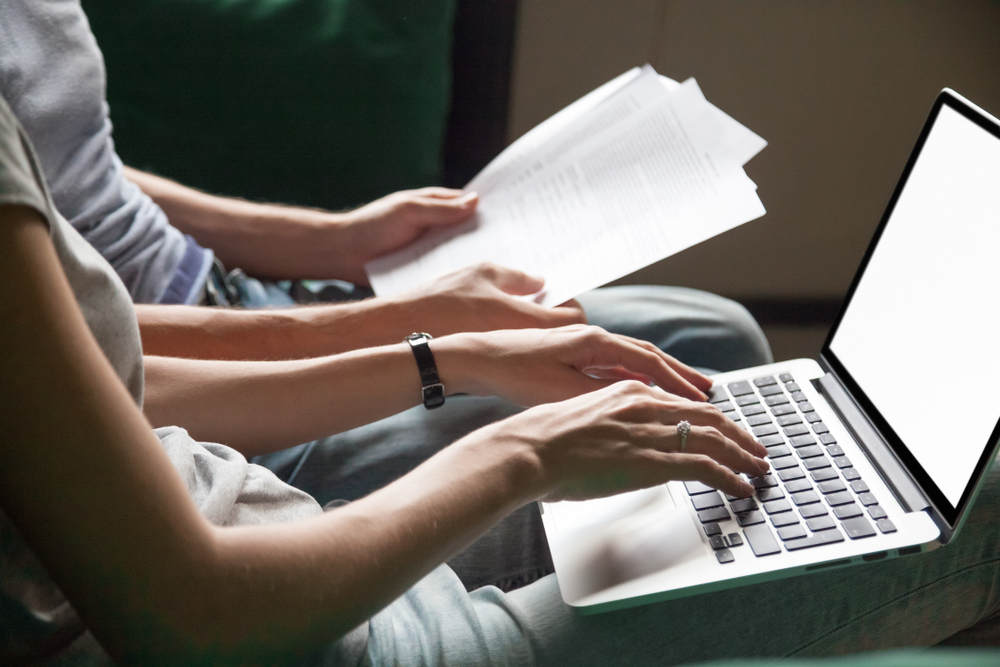 BEGINNING THE PROJECT
If you decide after reviewing the proposal that you would only like to move forward with a portion of the door installation, we are happy to adjust the proposal for you.
Once you're happy with the project cost and timeline, Veracity Window and Door will begin crafting your new door(s).
As your materials near completion, one of our helpful team members will contact you to set up an installation time with our factory trained employee installers.
INSTALLING YOUR NEW ADDITION
At Veracity Window and Door, we always treat our customer's home as if it were the boss's. Our factory trained employee installers will walk through the details of their visit in your home, including what they will be doing and how long you can expect the project to take.
We will lay down protective coverings where needed and do final measurement checks before installation.
As our installers work, they will keep your home tidy and settle for nothing less than perfection.
Once your door(s) is/are installed, our installation team will do a thorough cleaning of your new additions.
What Our Customers are Saying
Great Job Folks, Thanks to the entire crew for a job well done! Our windows and sliding glass door were Manufactured, Transported & Installed by a team of fantastic professionals! The quality of service was excellent and the quality of the product installed is magnificent worth every penny! Our home is warm and cozy we are happily saving energy.
Our salesman and lead installer demonstrated extreme knowledge in the "infinity" line of windows. Installation of four windows went smoothly in one day. They made sure the windows opened easily before they left and were through with cleanup. Thanks
The door was recommended by my son and they followed through on the most beautiful door. I was extremely satisfied that they finished it off so fast. The facing around the door looks really good. I used to have a drape pulled across the door but I threw it away because it's a beautiful door and I like looking at it every day.