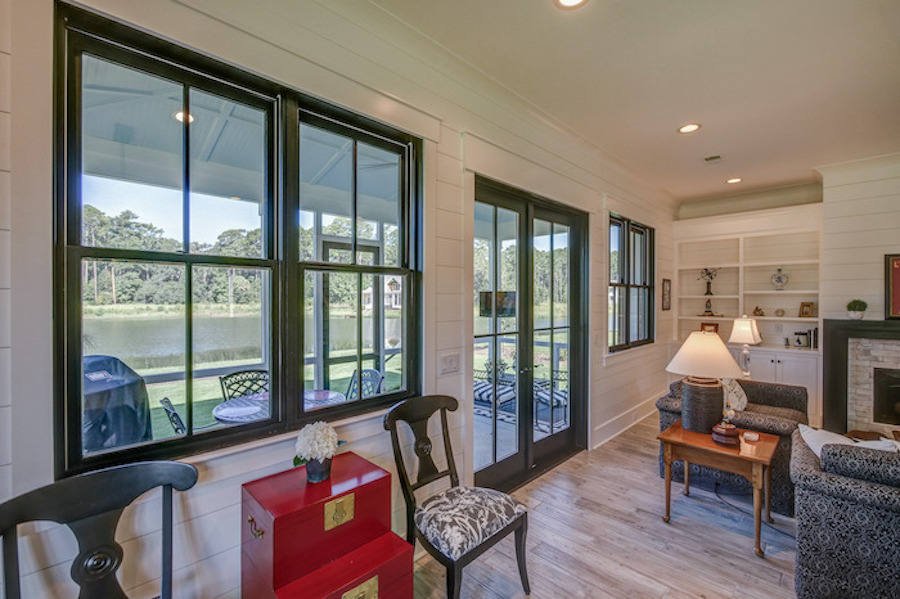 Single-pane windows were once the most commonly used window style. However, today, homeowners are switching to windows constructed with double-pane glasses and sometimes even triple-pane. All of this is for a good reason, of course. If you're looking into replacing your windows with new and modern ones, you may wonder what the big deal is with double-pane windows. In our latest blog, we go over the benefits of double-pane windows and why you should consider choosing them for your upcoming replacements.
Better Energy Savings
Double-pane windows are great for many reasons. At the top of the list would be their ability to help homeowners regulate their indoor temperature better. While winters in southern California are pretty temperate, our summers sure can be brutal. Our summer heat can make our homes incredibly hot, causing our HVAC systems to run over time. Double-pane windows help keep the heat out and your HVAC system from overrunning. In turn, it can help keep your home at a comfortable temperature all year long while saving you from spending big bucks on your electric bills.
Enhanced Noise Control
Due to the vast number of California residents, homes are often closely packed together. Being situated so close to your neighbors can sometimes take away from the peace and quiet you crave when you're at home. Double-pane windows can help enhance your home's ability to prevent and reduce external noise from reverberating into your home. Just as they're doubly able to keep the heat out, they're twice as capable to keep the noise out as well. If you're looking for a window selection that will help make life at home more pleasant, there's no doubt that double-pane windows will deliver.
Extra Security
Double-pane windows can make your home more energy efficient and block out external noises. In addition, they can help prevent unwanted guests or break-ins from occurring. Double-pane windows have added security features that make it incredibly hard to enter into a home, even with force. Depending on your window selection, you can get a set of double-pane windows with added security features. These features can include highly secured seals that are near impossible to pry, enhanced security locks, and extra durable glasses that are hard to break. With double-pane windows, you can grant yourself peace of mind knowing your home and family are that much more protected.
Boost in Curb Appeal
Double-pane windows serve homeowners with a slew of amazing and functional home features. While they can increase energy efficiency, noise control, and security features in your home, they can also help serve your home with some aesthetic enhancements as well. Double-pane windows come in a wide variety of styles, shapes, and colors. Whether you're looking to go with something closer to what you currently have or are looking to make a modern switch, there is no doubt that a fresh new window installation will help vamp up your home and boost its curb appeal.
Increase in Home's Value
Home improvements, no matter the size, can help homeowners boost their home's overall value. This is especially true with double-pane window replacements. The features that come with them are highly sought after by homebuyers, as anyone can enjoy the benefits that come with them. Depending on who installs them for you, you can receive a fantastic lifetime warranty that can often be transferred to the next set of homeowners. The features that come with double-pane windows mentioned above together with the lifetime warranty can make your home much more enticing to potential buyers in the future. In the end, double-pane windows are a gift that keeps on giving, benefiting you once you have them installed and later in the future if you choose to sell.
Double-Pane Window Installations
Ready to make the switch? Let our team here at Veracity Window & Door help you! With years of experience and a top-of-line double-pane window selection to choose from, we can help you get and enjoy the benefits that come with double-pane windows. Call us at (951) 846-6256 or click here to get started and to receive your FREE quote.