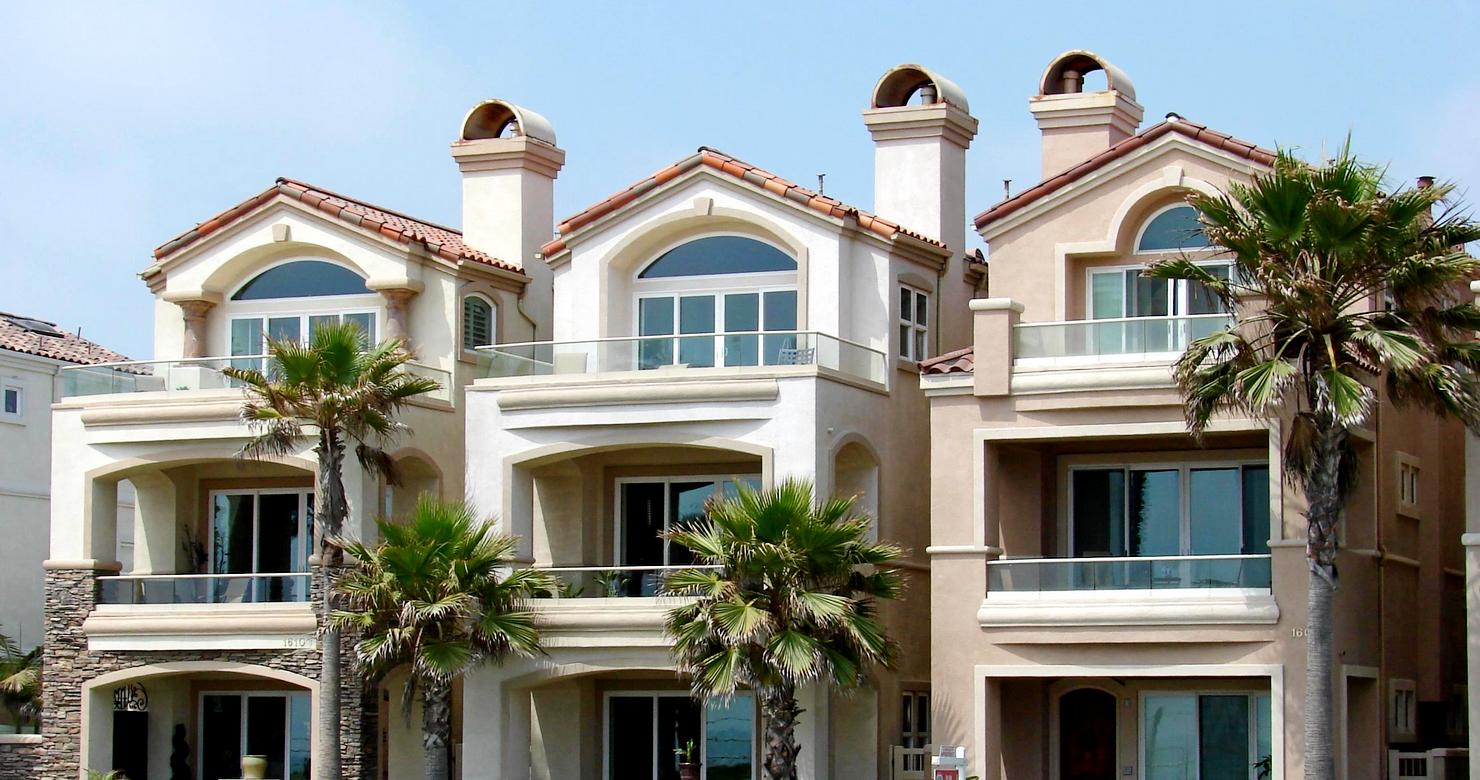 Transform Your View with ULTREX® Window Replacement
Why Infinity from Marvin is the Best Window Replacement in Huntington Beach CA?
Infinity from Marvin makes the strongest window and door replacement frames, with the most elegant finish. ULTREX® is as strong as steel, 8 times stronger than vinyl 3 times stronger than other composite windows, and the perfect window material for Southern California.
Infinity windows are the most energy-efficient windows on the market. They are 8 times stronger than any vinyl window, 3.5 times stronger than vinyl/wood composites (Fibrex®), and 4 times stronger than aluminum windows.
No Other Window Replacement Has This Finish
Marvin Infinity ULTREX® replacement windows don't just go the extra mile they finish the race with a patented proprietary co-extruded acrylic finish that is fade-resistant and virtually maintenance-free. The proprietary ULTREX® finish is the highest rated in the industry the first and the only one to have achieved AAMA 624 verification. This is why ULTREX® is the best choice for Huntington Beach window replacement.
Lasting Perormance With Co-Extruded Acrylic Finish
What this means to you as a homeowner
Our thick even acrylic finish is free from pinholes, striations, and imperfections and will resist chipping, denting, peeling, scratches, fading, and chalking to retain its original beauty With a finish that's 3 times thicker than competitive options.
Combining the strength of ULTREX with our patented proprietary co-extruded acrylic finish means your elegant windows will retain their beauty for decades to come! Proprietary ULTREX® finish is the highest rated in the industry the first and the only one to have achieved AAMA 624 verification
Infinity from Marvin is the only window manufacturer with this patented proprietary co-extruded acrylic finish. When a window frame does not have a protective acrylic finish like vinyl windows don't then the harsh California Sun will beat down and cause the frame to fade and discolor chalk peel, and chip. Click here to see how ULTREX compares to vinyl and other composite window materials. Infinity from Marvin replacement windows is a division of Marvin windows and doors.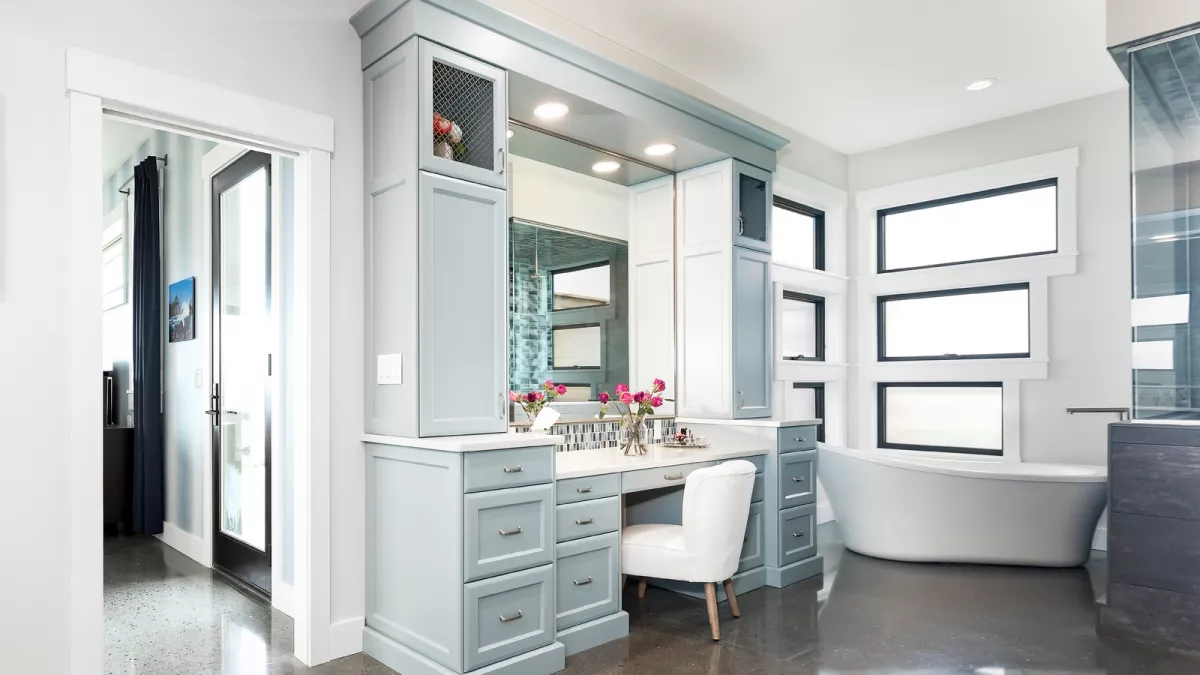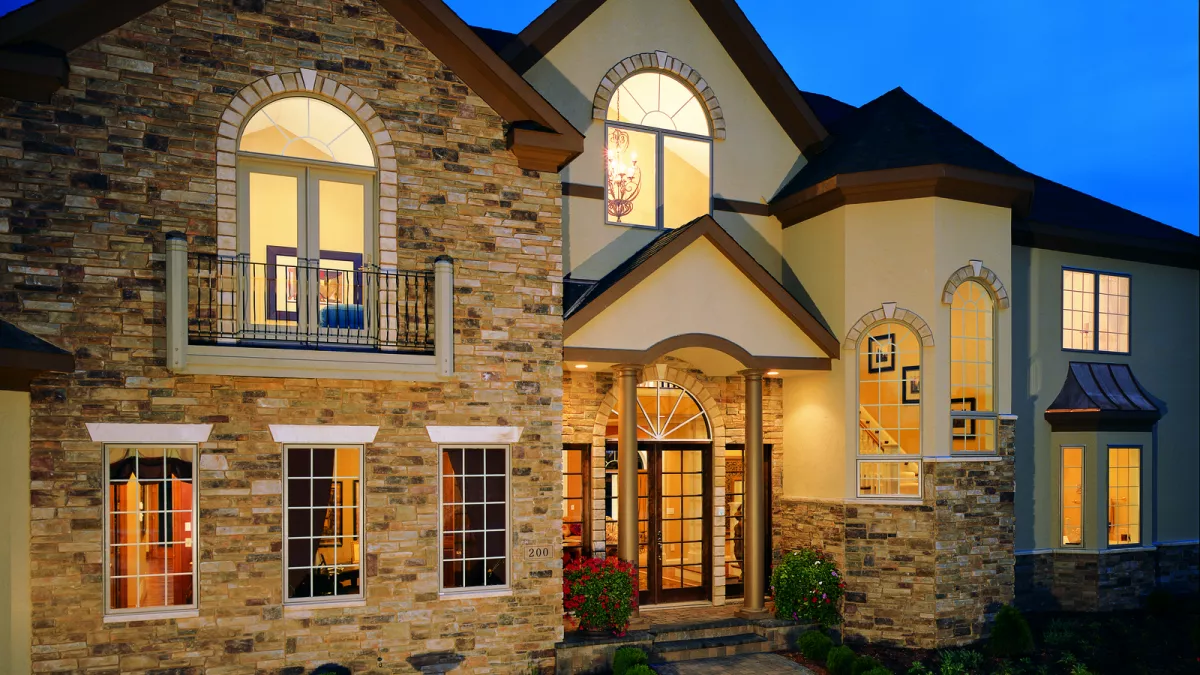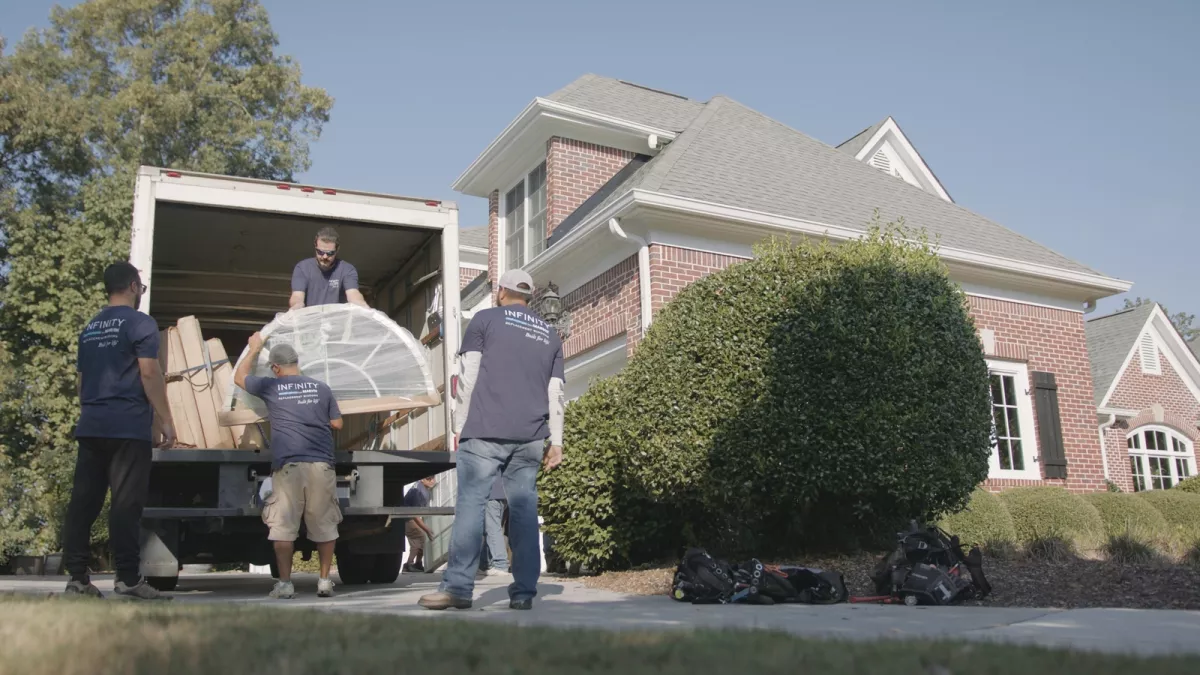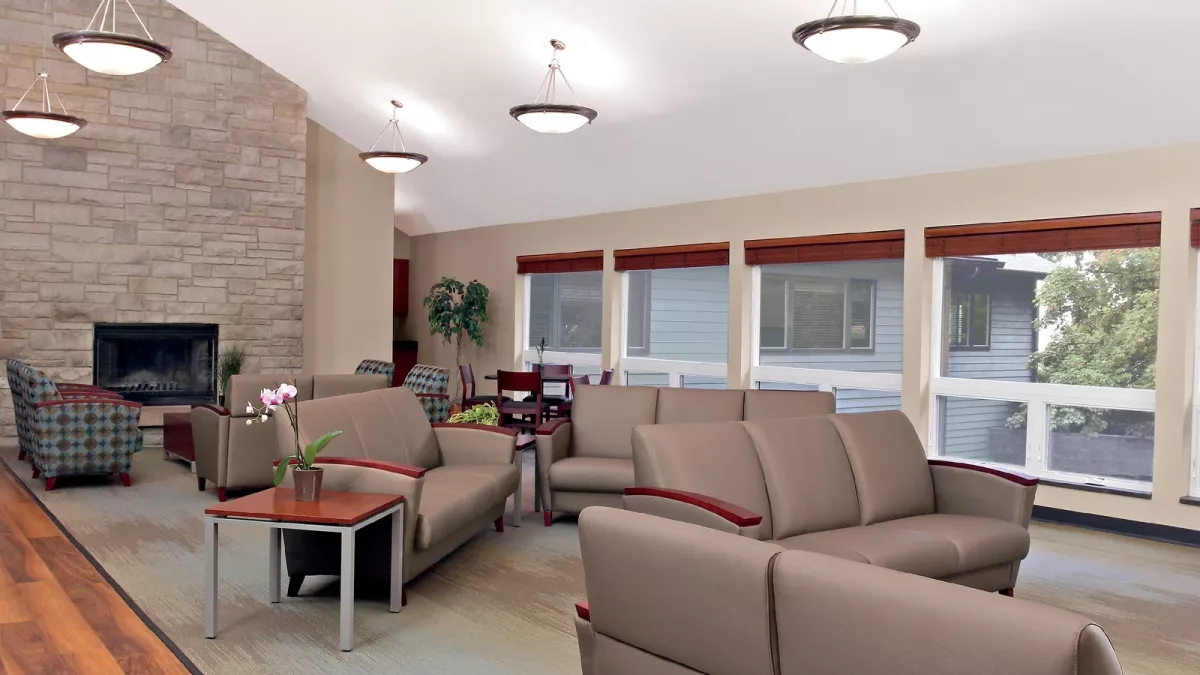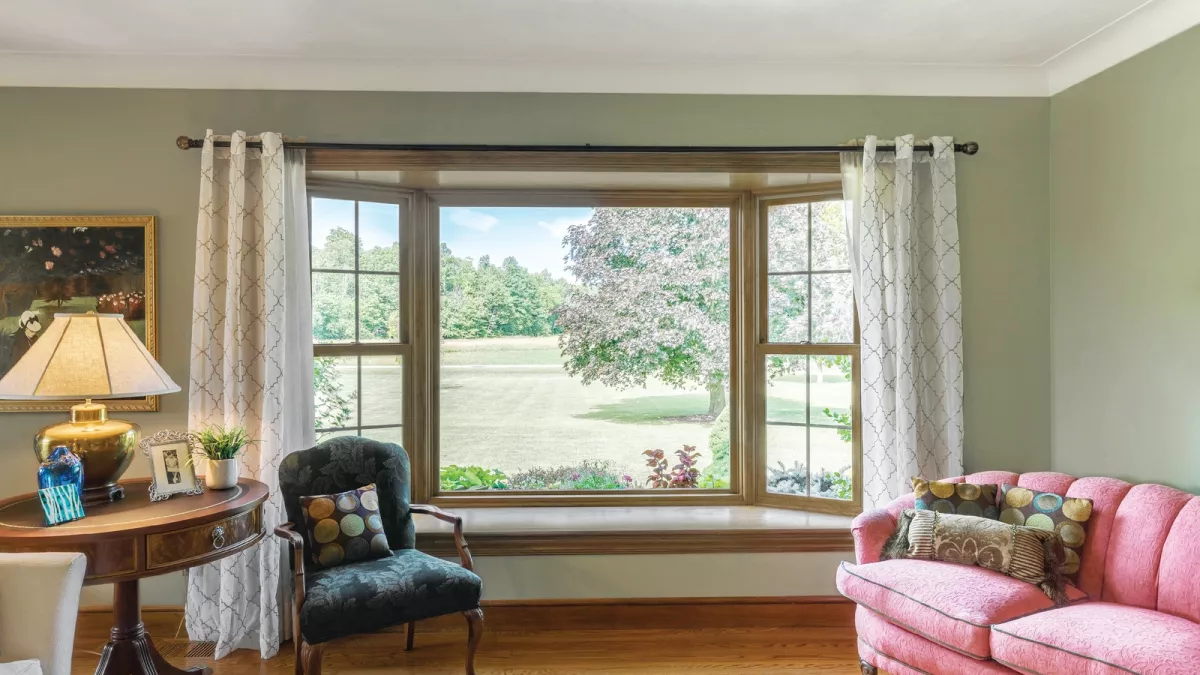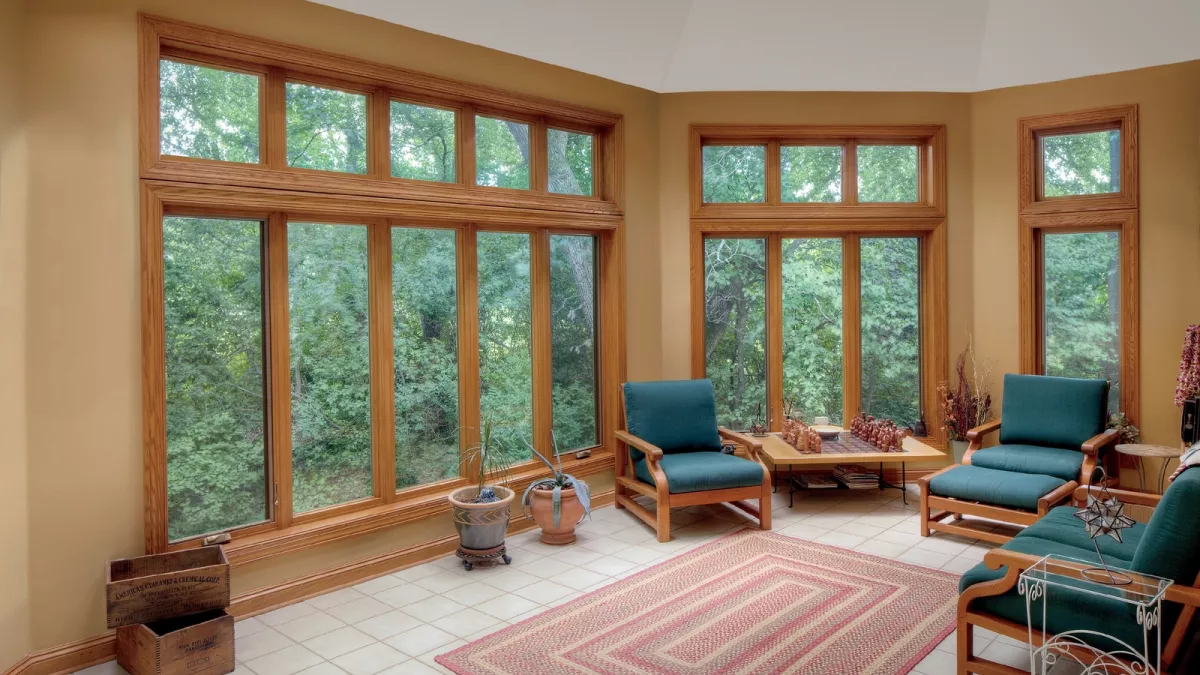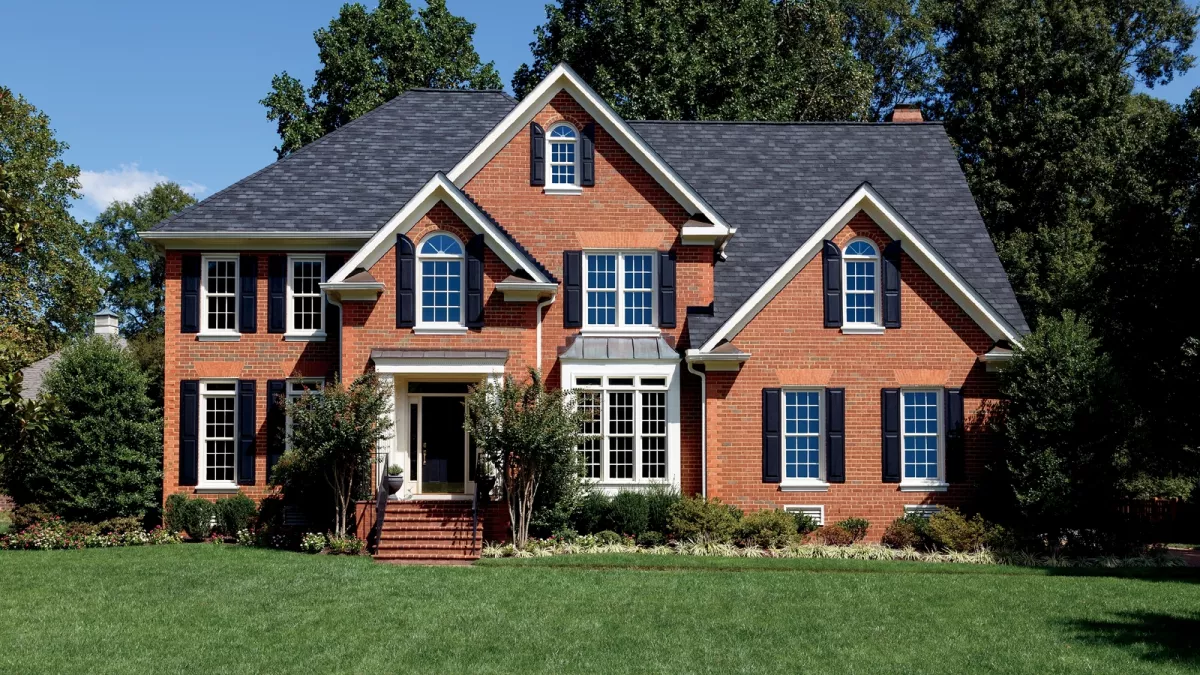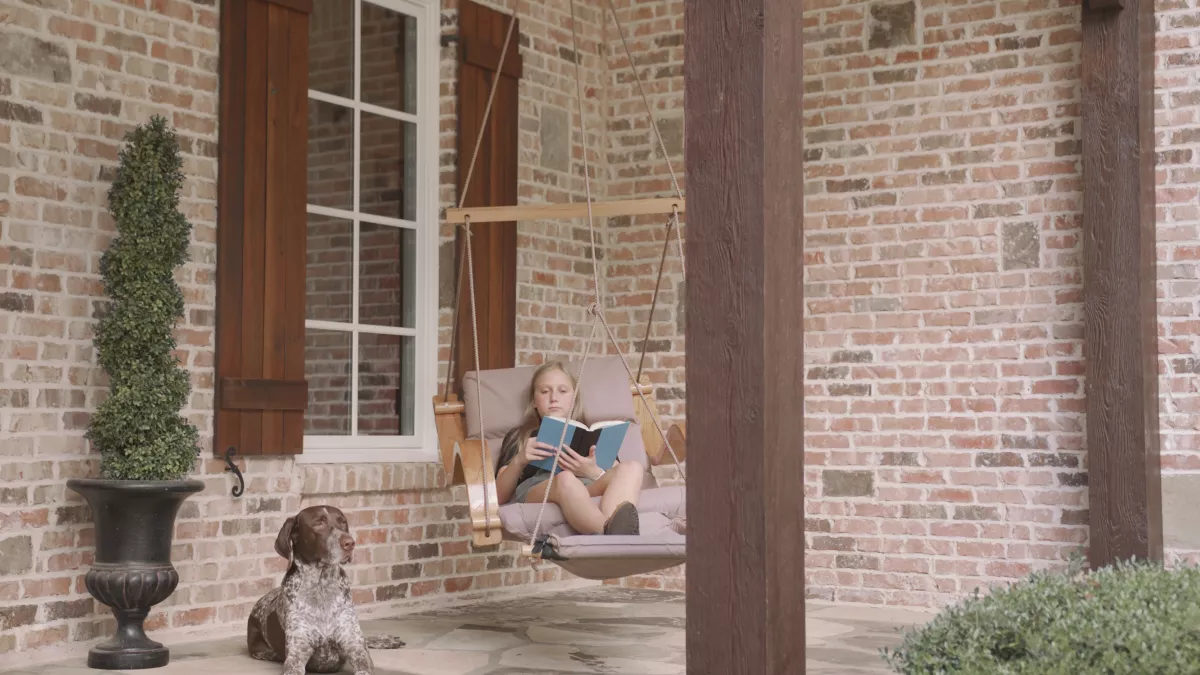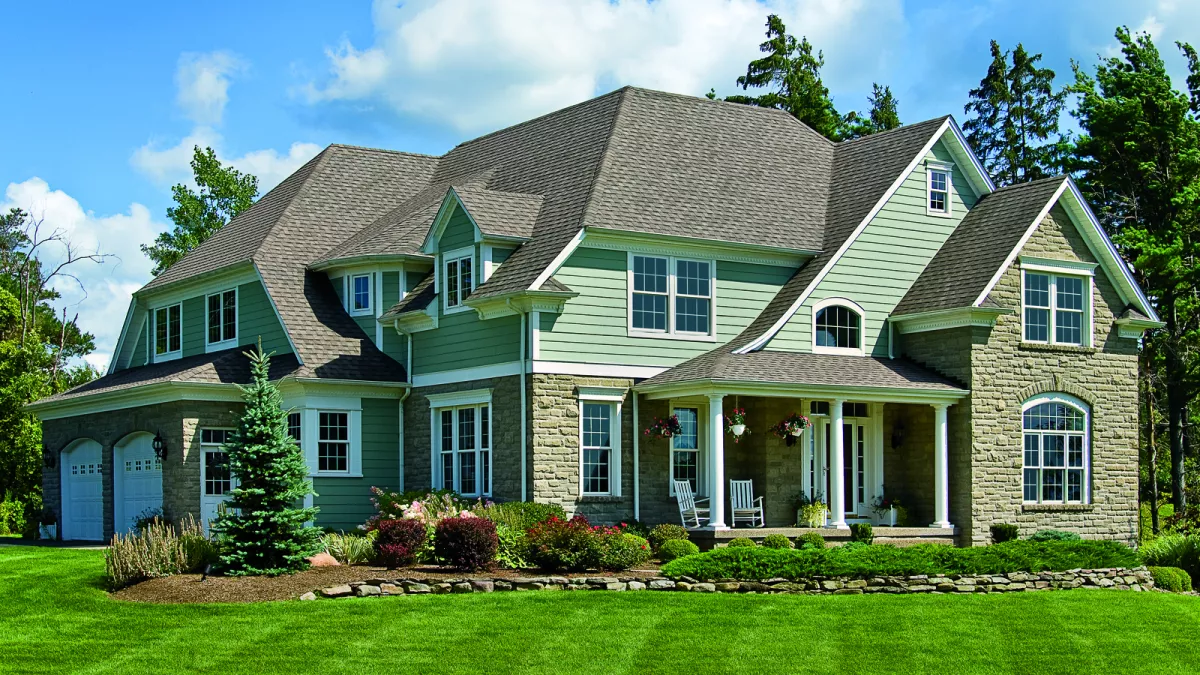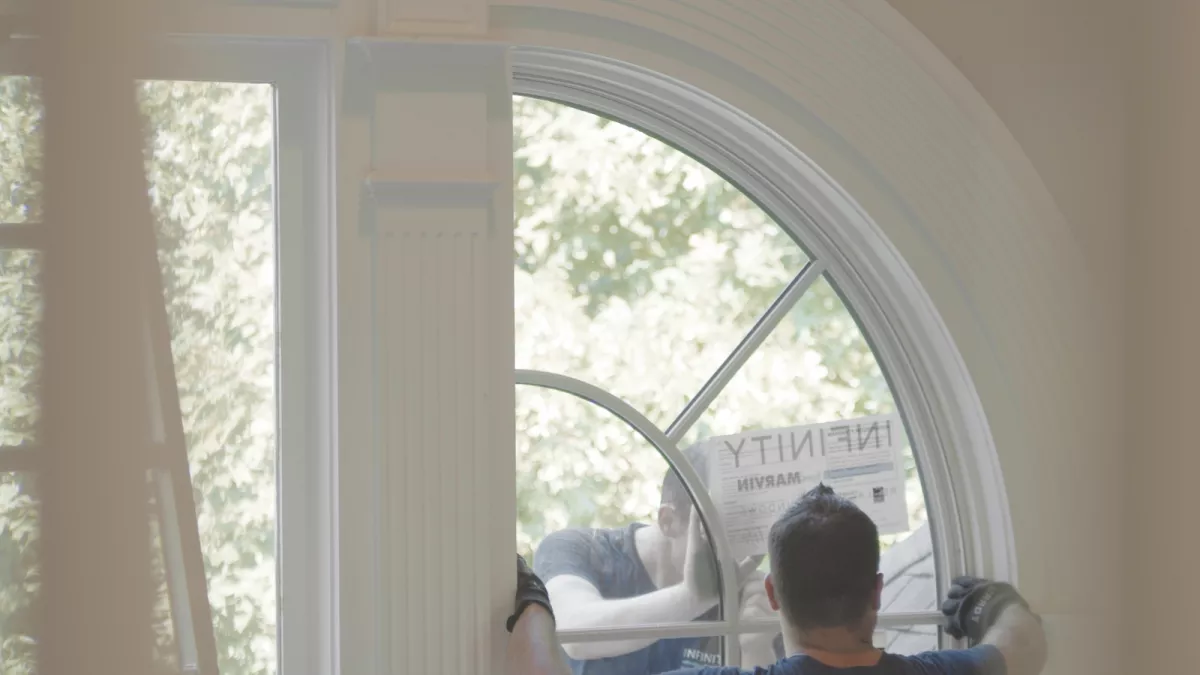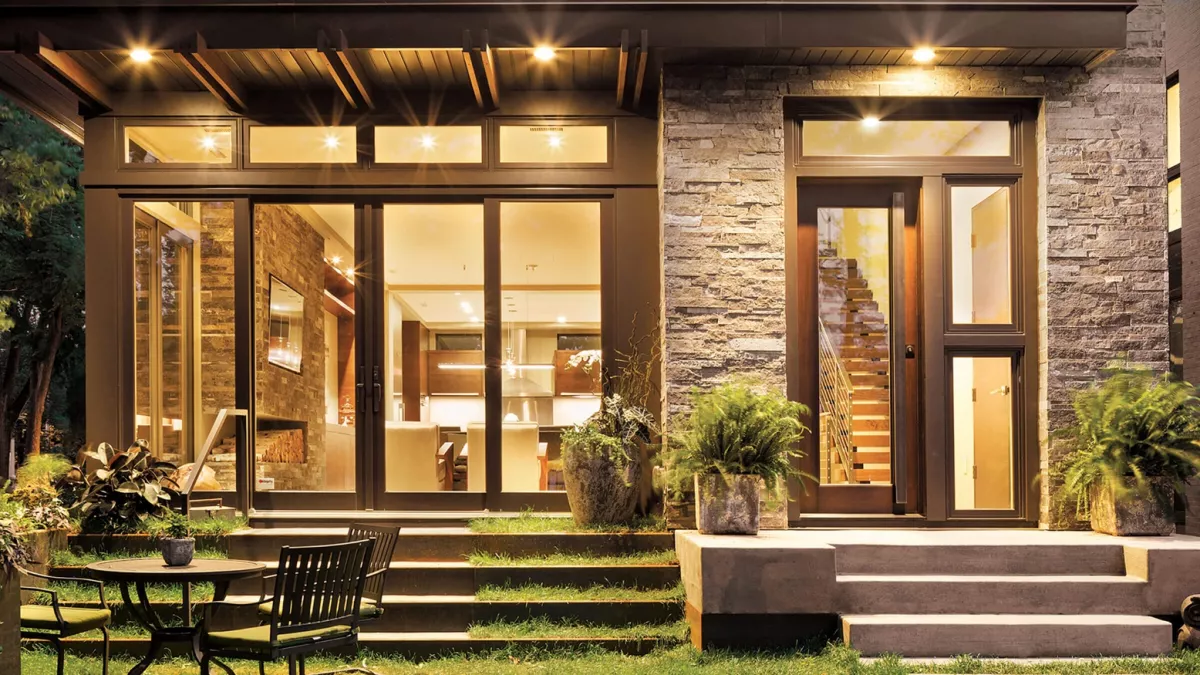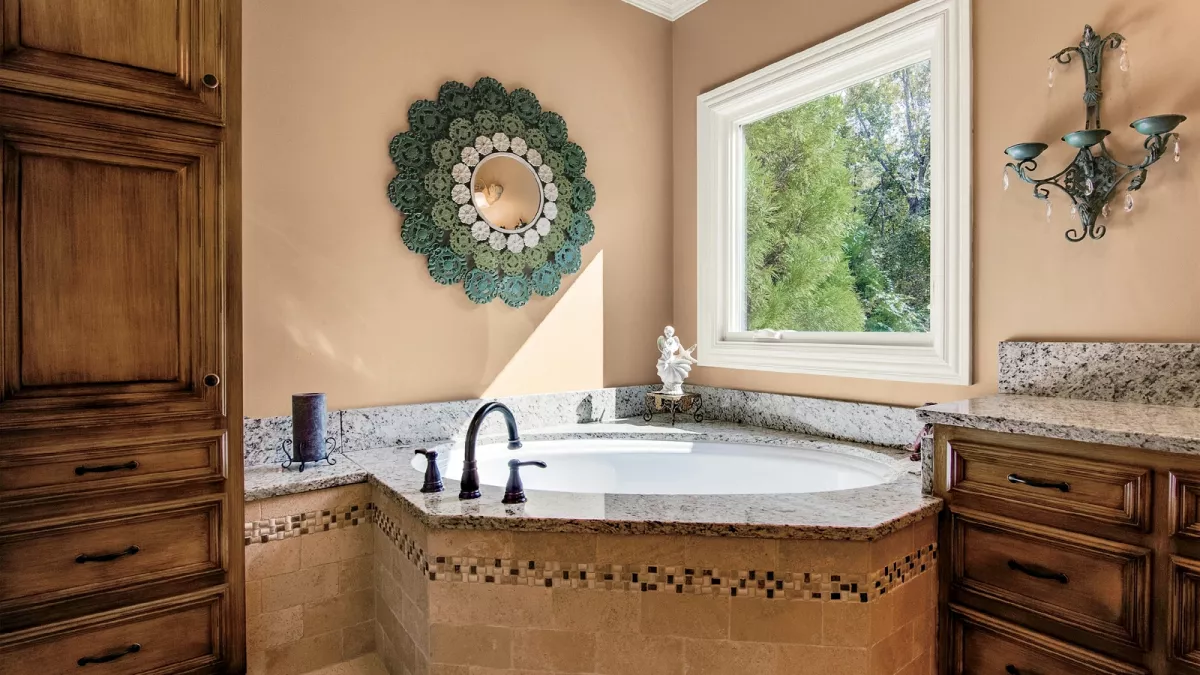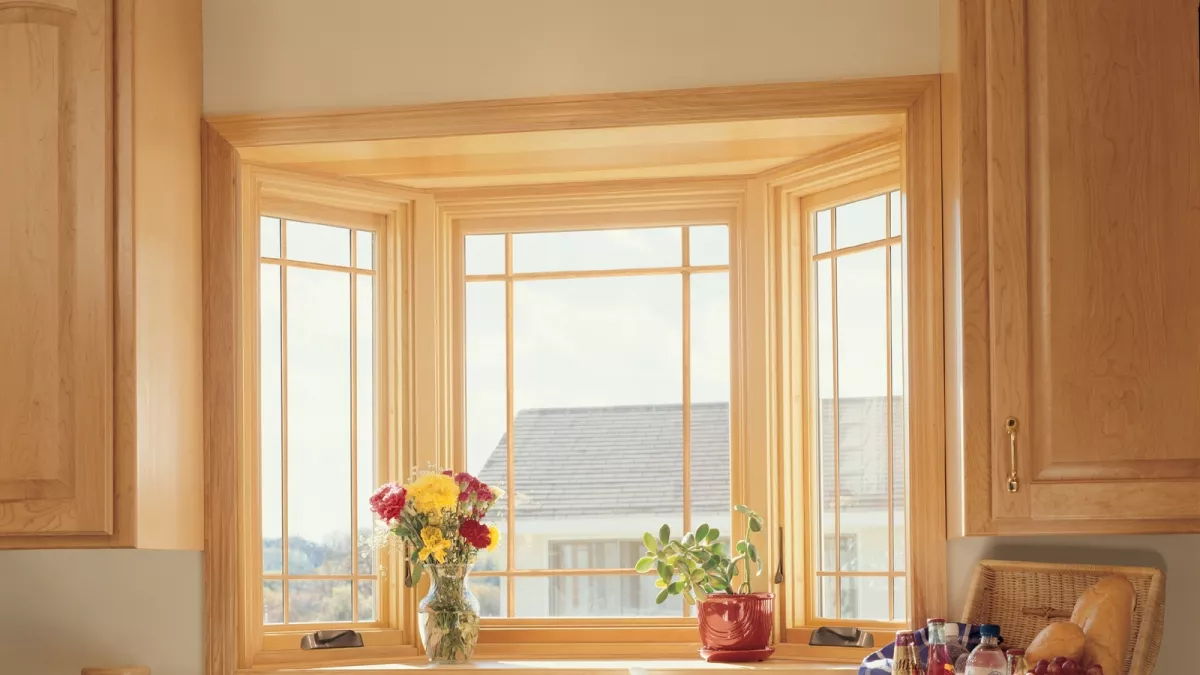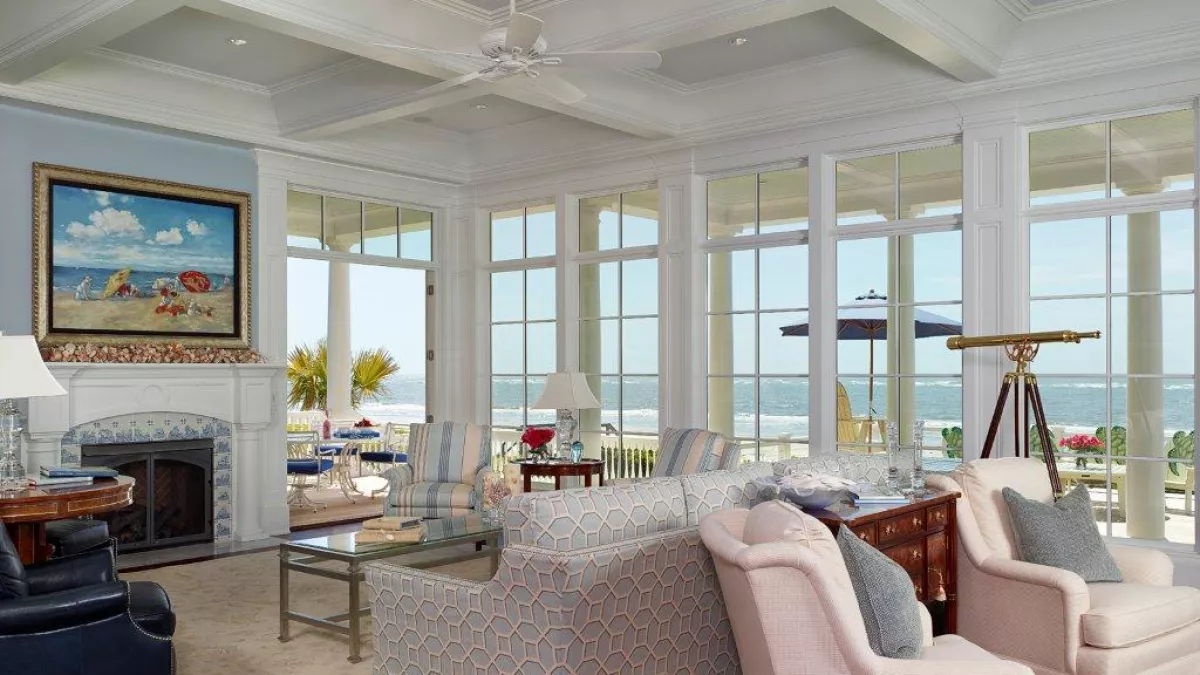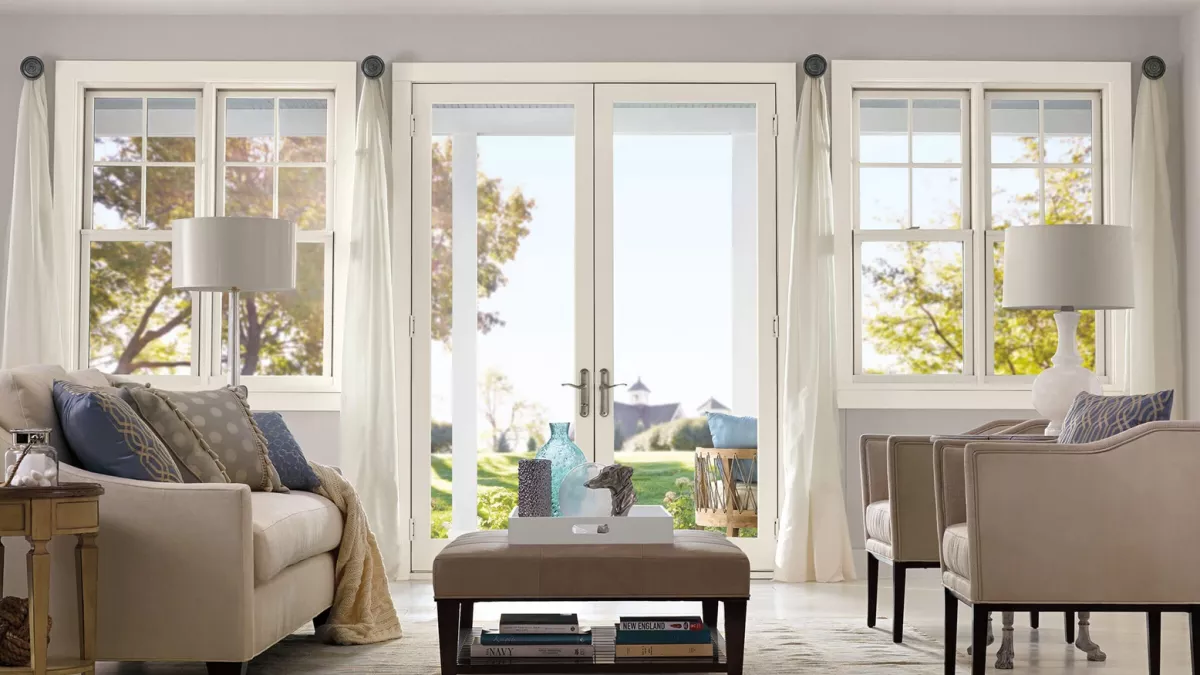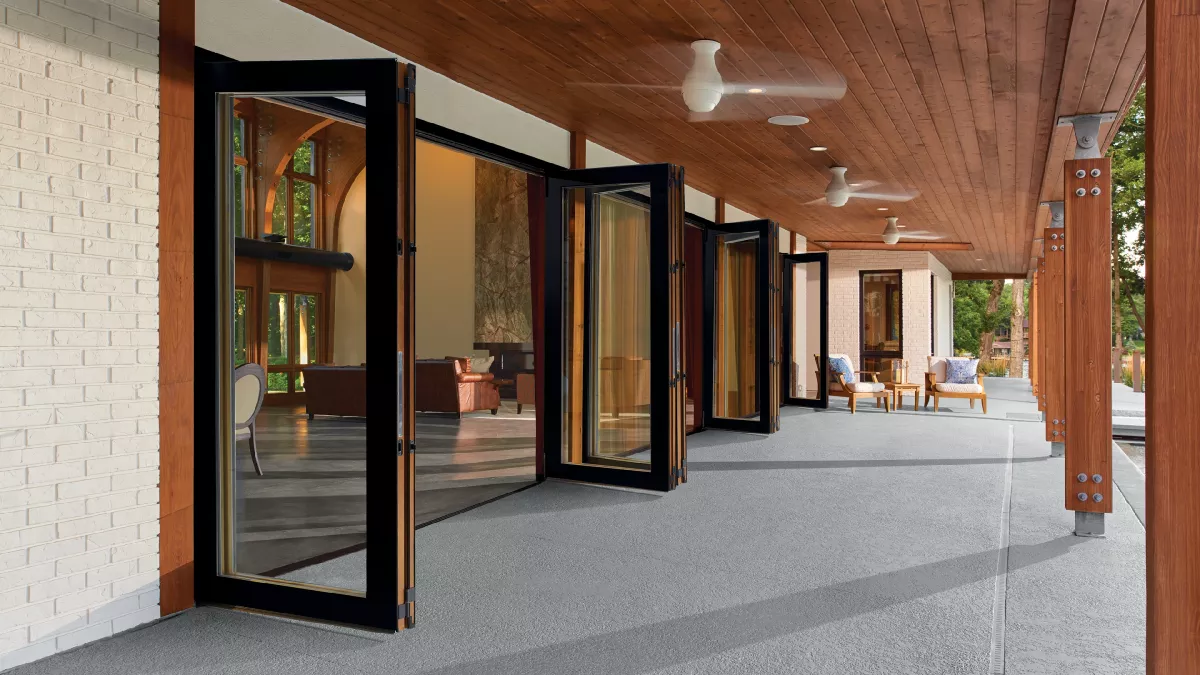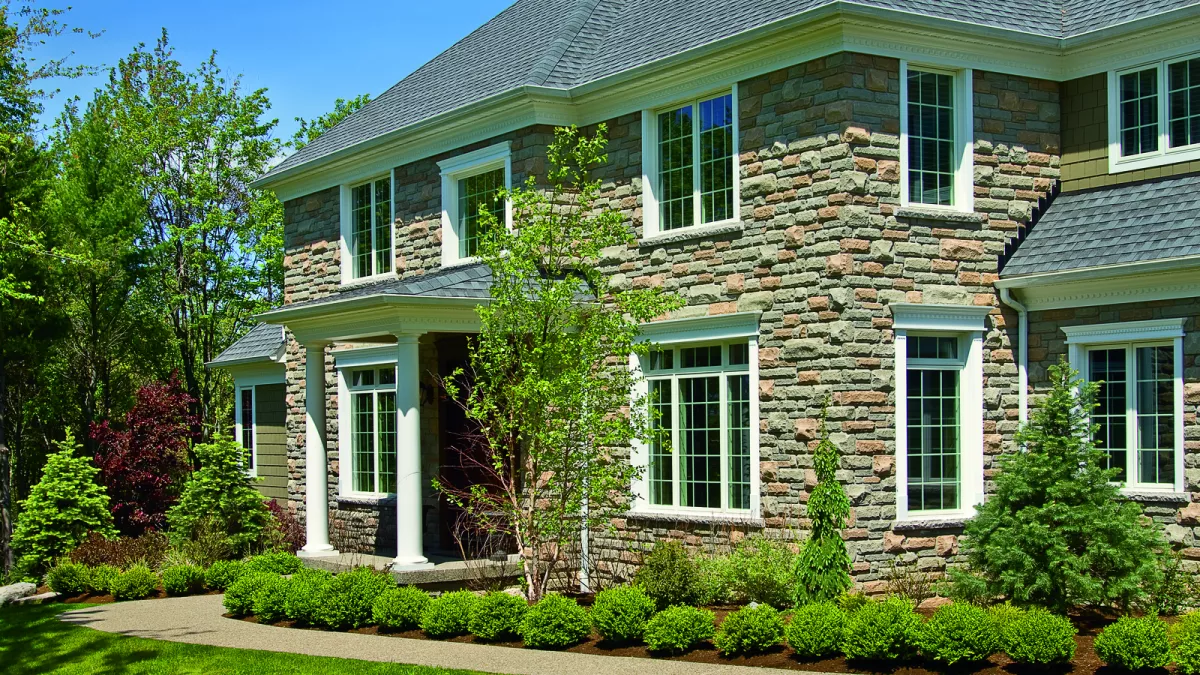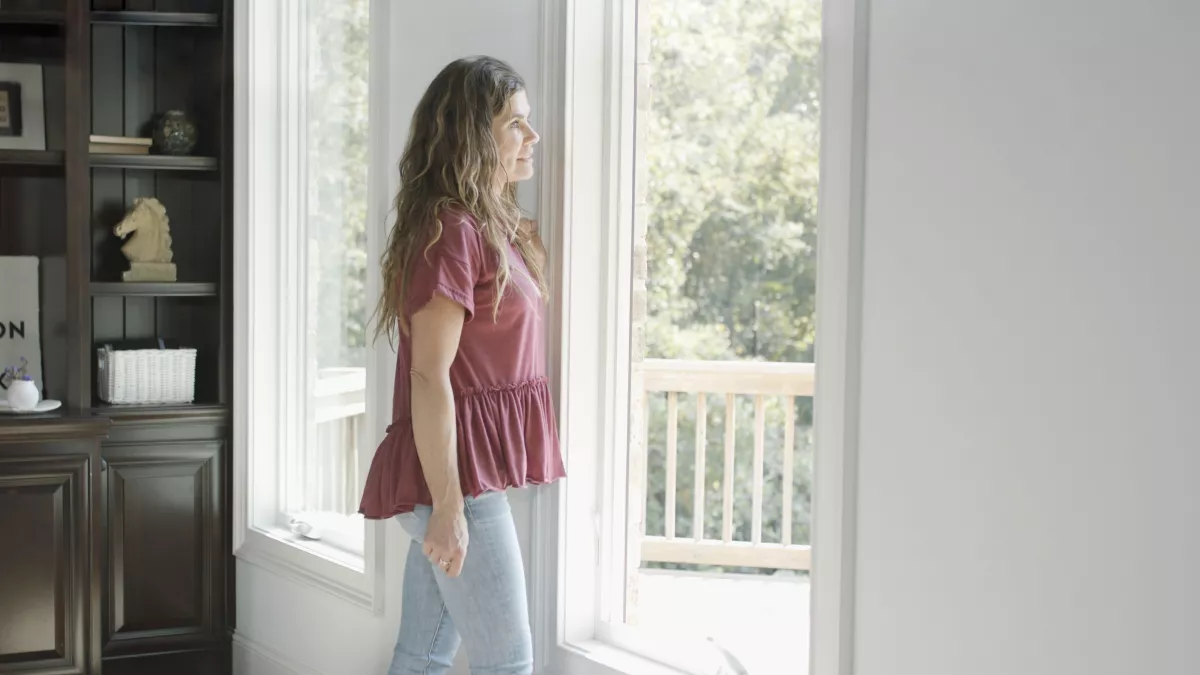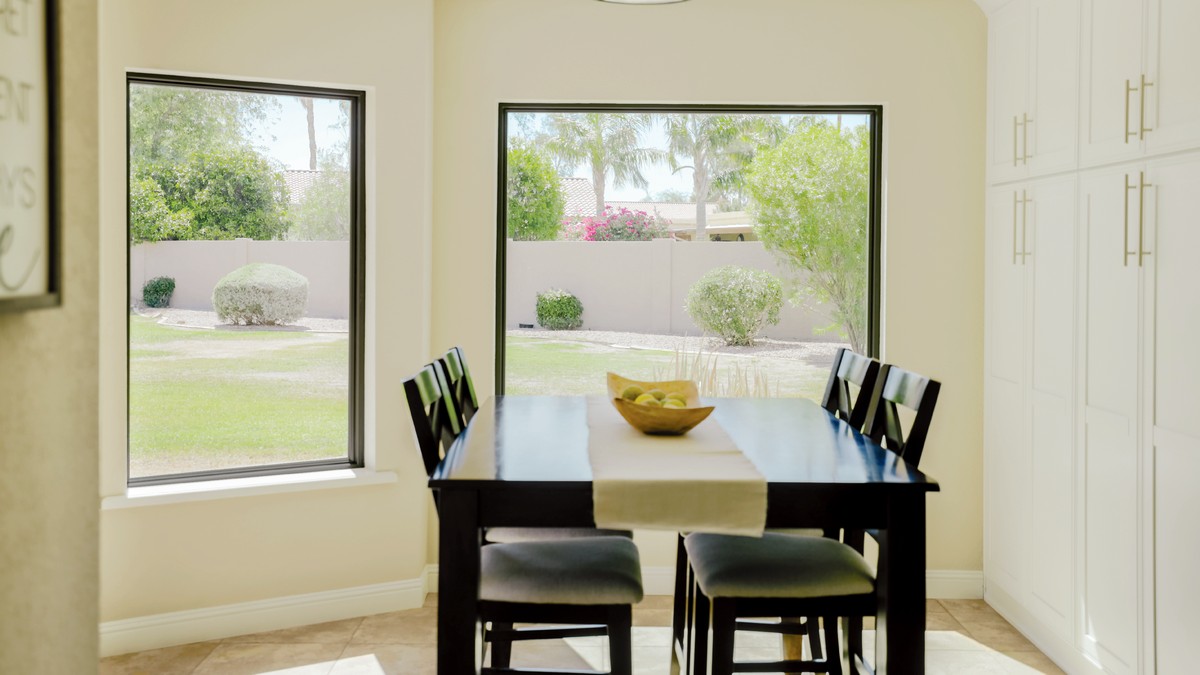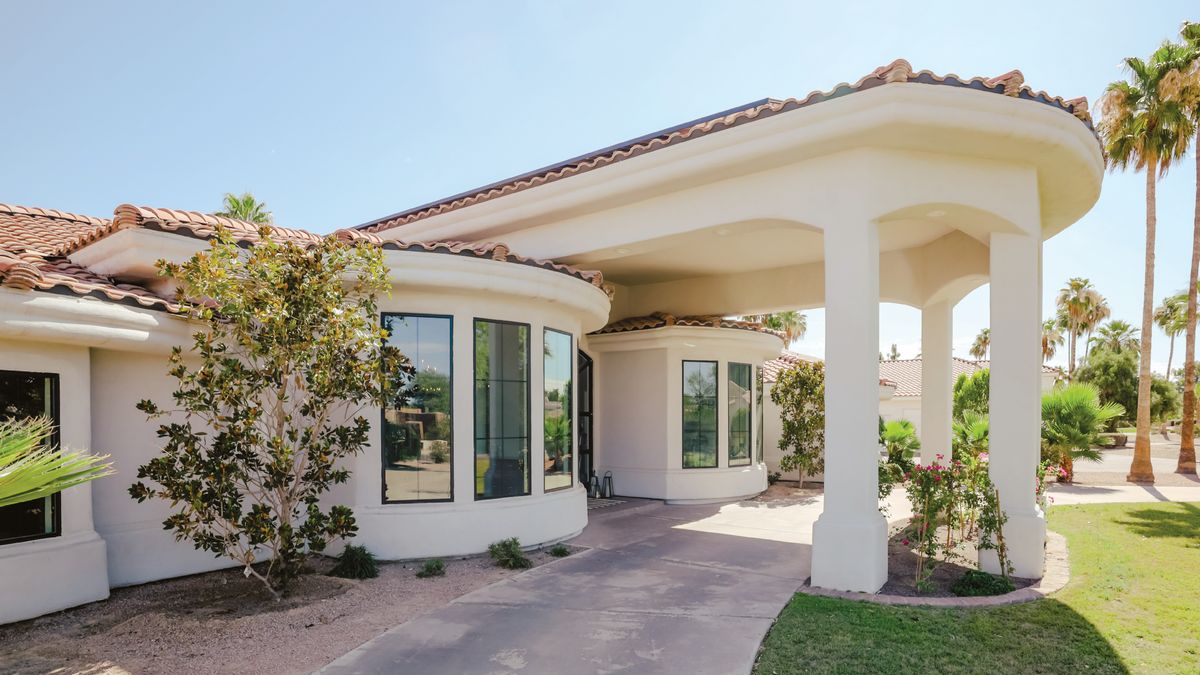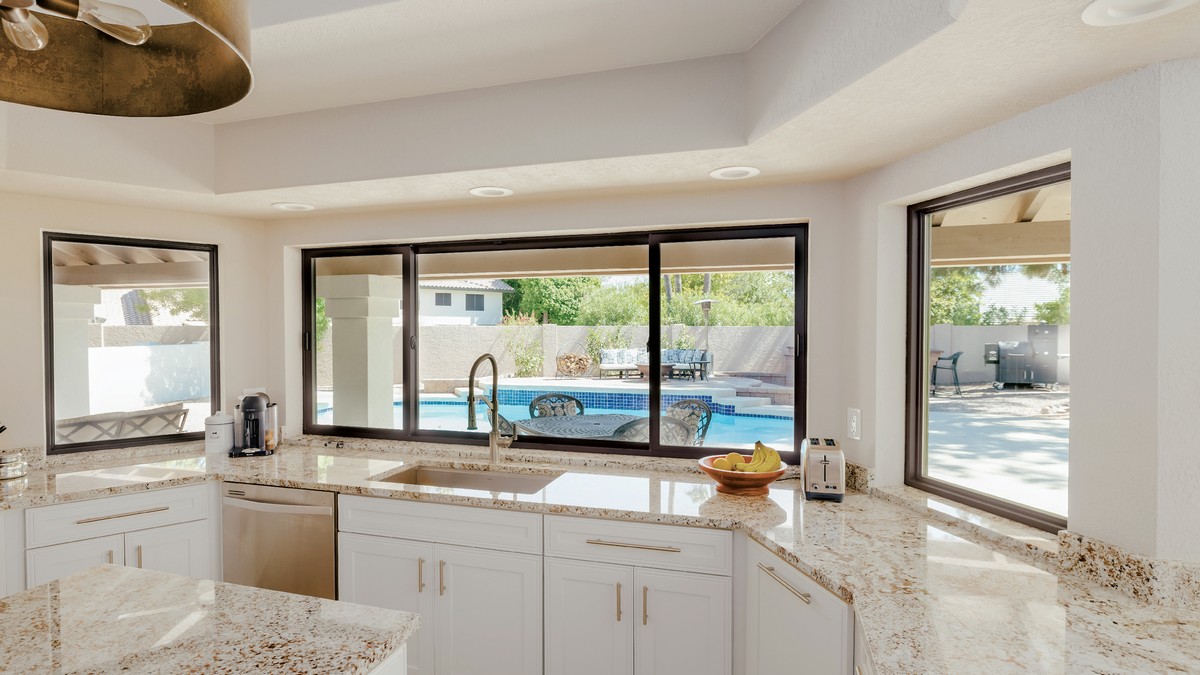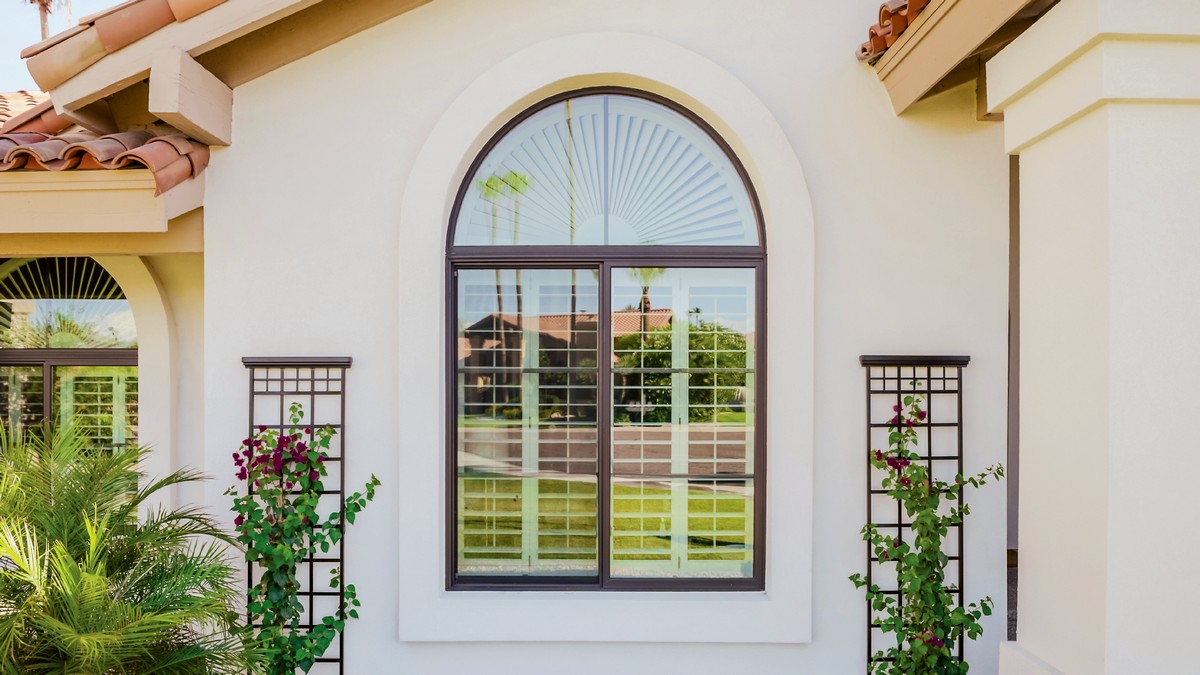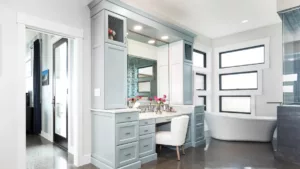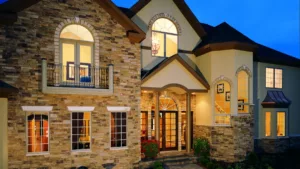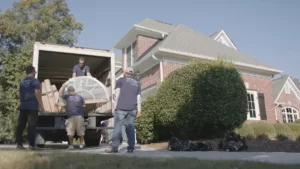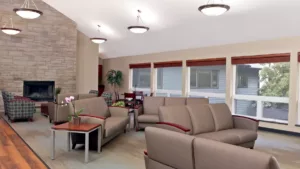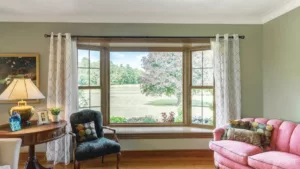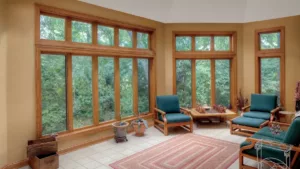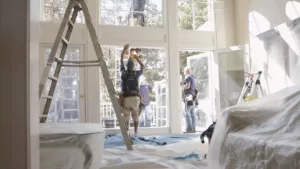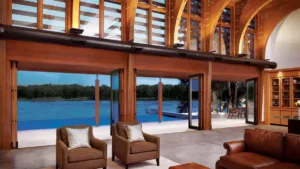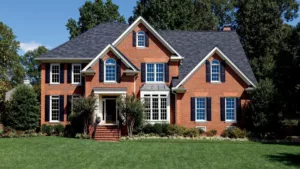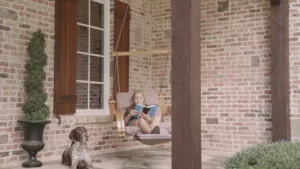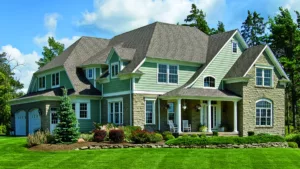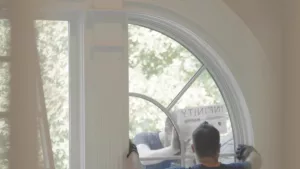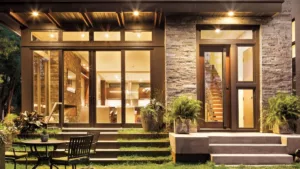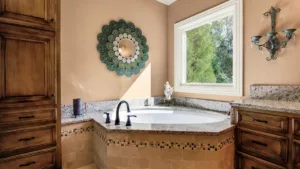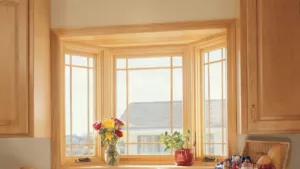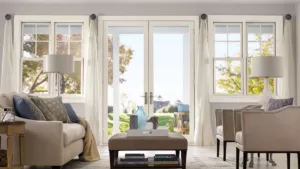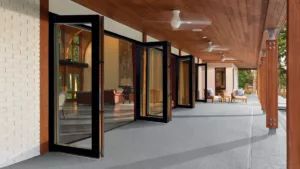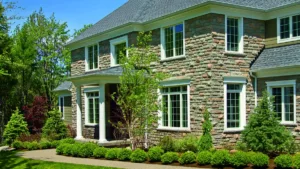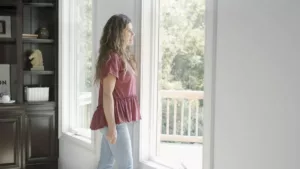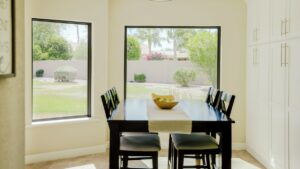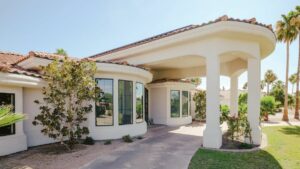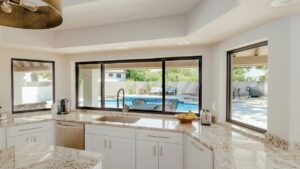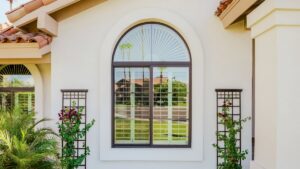 The Best Window Replacement
Give Your Home a Facelift
New window replacement can not only give your home the facelift that it needs, with Infinity from Marvin ULTREX® window replacement it can make your house look like a brand new home again. Allowing more light to shine in with picture windows and oversized windows that promote natural light, our ULTREX® window replacement will bring a sense of openness and airiness to your home.
With Marvin Infinity windows, you won't just look through our windows you and all your neighbors will stop every time to see how amazing and elegant they look in your home. With thin elegant window frames that provide unmatched quality and performance, you will have less frame with more visible light allowing the vibrancy of sunlight to open your home up and give it an entirely new look and feel.
There is no better way to improve your curb appeal and open up your home to the sunlight than with new picture windows, bay windows, bow windows, casement windows, or double-hung windows with the preferred Huntington Beach replacement experts. We also offer an array of high-quality windows with our fixed windows and specialty windows
In Huntington Beach California keeping cooler in the summer is a high priority as well as being more comfortable in the wintertime. From the incredibly hot summers to the cold winters making your home energy efficient is a huge focal point for any homeowner in Southern California. This is why Infinity from Marvin ULTREX® windows have the highest energy efficient ratings in the industry.
Our Continual Focus is Quality First
Energy efficiency is not the only focal point, the continued quality, along with the longevity of your windows is a high priority as well as getting the most value for your investment, and with ULTREX® this is exactly what you get.
This is why Infinity from Marvin has focused on manufacturing the highest quality replacement window with the best AAMA ratings in the country. Every part and piece that goes into our windows are of the highest quality in the industry and are built for life keeping your new windows looking beautiful for decades to come. This is why ULTREX® is the best choice for Huntington Beach window replacement.
We submit Infinity windows and doors for independent testing and verification to achieve energy certification and labeling in programs administered by the National Fenestration Rating Council (NFRC) and ENERGY STAR®. Use the NFRC label to compare energy performance factors across products and brands.
Performance
Window Glass Options
Choosing energy-efficient glass options can have a big impact on your home's comfort. Your Infinity window replacement consultant can talk you through your options and specific climate needs to find the right glass for your home.
Window Operation
Window Functionality
Windows can crank open, glide open or lift open — so think about functionality for your specific room. Since window styles offer a varying amount of ventilation, be sure to consider just how much airflow you need in your space.
Window Cleaning
Easy Cleaning
Let's be honest, window cleaning isn't always the first priority around the house, but when company is expected it can rise to the top of the list. Infinity offers features that allow you to easily clean the exterior of your casement or double-hung style windows from inside your home — saving you time on a ladder.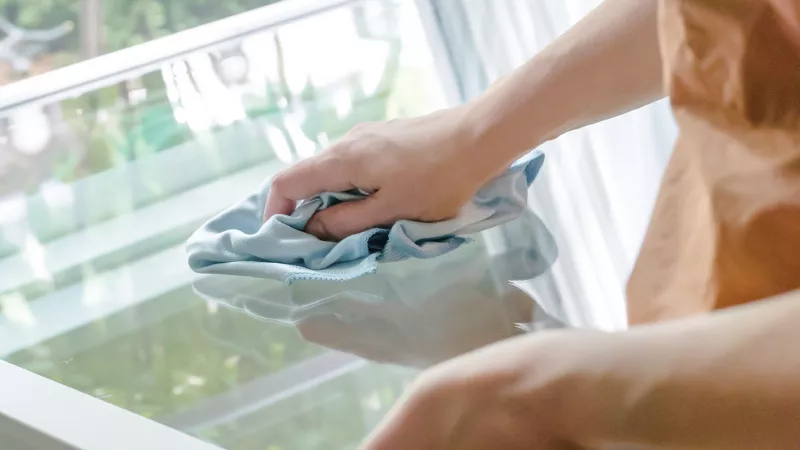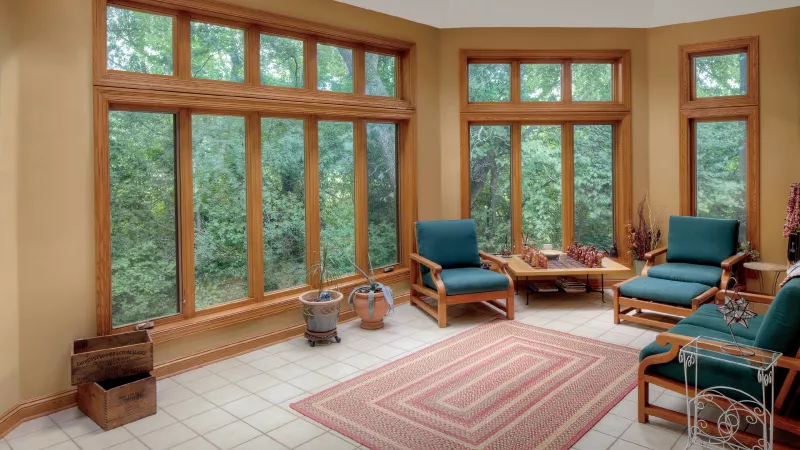 Wood Windows
Love the Look of Wooden Windows
Match your existing woodwork or take your home in a new design direction with EverWood, our breakthrough engineered wood stain interior finish. Everwood offers natural looks and texture – it looks, feels, paints, and stains like wood — but is completely low-maintenance. Match's the look of a wood frame window perfectly.
Explore Your Options
Schedule a Consultation
Call today and explore all your options. Whether in-home or through a virtual consultation, local Infinity experts are here to help make your window replacement experience stress-free.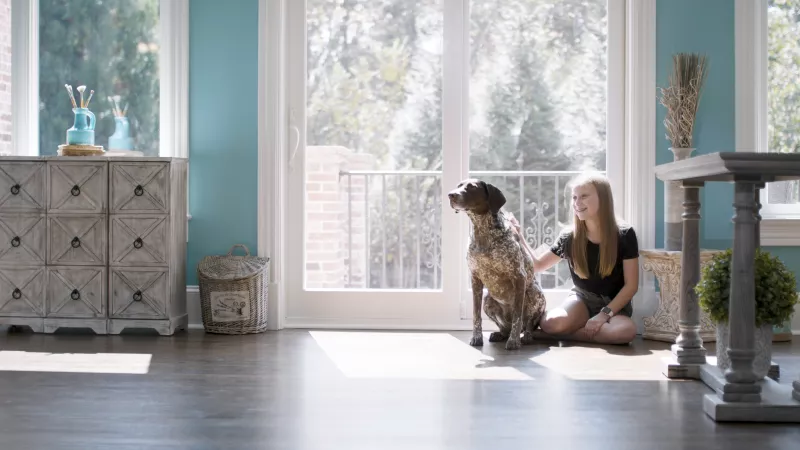 Features and Benefits
8x stronger than any vinyl – protects the integrity of your home
3.5x stronger than Vinyl/Wood Composites (Fibrex®)
Expands 87% less than vinyl – resists expanding and contracting in any climate
Resistant to leaks, seal failures, and stress cracks – all things that can affect energy efficiency
More Glass with less bulky frames, Ultrex's strength delivers narrow window and door profiles for expanded views and more natural daylight
Only Infinity from Marvin adds a proprietary acrylic finish that prevents our window from ever fading, cracking, or peeling and remains free of maintenance for a lifetime.
Sound reduction glass to keep your home secure and free from outside noise.
More Options to Choose
Choose from 7 exterior colors and 5 interior colors that are factory finish, or you can choose your own custom color.
Our Everwood finish looks, feels, and acts just like a beautiful wood window without all the repainting and heavy maintenance of a wood window. Match's the look of a wood frame window perfectly.
Our Ultrex fiberglass construction replicates the look of traditional wood windows with the choice of 8 different wood stain options. Even though it has the look of wood, it has the strength of steel and has great energy efficiency. Making Infinity from Marvin the ultimate window replacement for your Southern California home!
Choose from a variety of hardware colors. We offer a complete collection of styles, features, and options to complement any home window replacement.
Material Matter
Material Comparison Chart, as you can see from the chart produced by Stork Technimet/Testing Corporation an independent engineering study. ULTREX® outperforms all competitor window quality by up to 8 times.
Material Comparison Chart
References: Stork Technimet/Testing Corporation: #0602-15293, #0512-14889, #0704-19702, #TCT006638P. Precision Measurements and Instruments Corporation: #13043-DS. Tecton: # ESP010521P, "Test Results for Fibrex and Ultrex". Plastics Engineering Handbook of the Society of Plastics Industry, Inc. Fifth Edition. Andersen Fibrex Manual: "A High Performance, High-Value Biofiber Polymer Composite Technology". Renewal By Andersen: "Fibrex Material: A Better Alternative, A Better Window". LD = Longitudinal Direction * Highest rate of thermal conductivity shown. Test results range from .10 – .13 for vinyl/wood composite (Fibrex) and .09 – .12 for Ultrex.
WHAT IS THE BEST WINDOW REPLACEMENT MATERIAL?
Evaluating window material options
The best products are made from the best materials. Here is a list of common materials for replacement windows and doors.
Infinity's ULTREX® Fiberglass
Our proprietary ULTREX® Fiberglass is an innovative material pioneered over 20 years ago, making it one of the first premium composites on the market. ULTREX® fiberglass replacement windows and doors continue to deliver strength, stability, and durability. Our proprietary acrylic finish is three times thicker than the competition.
Other fiberglass windows
The strength and durability of fiberglass make it a good option for replacement windows and doors. Not all fiberglass materials are the same — and finishes can vary across manufacturers. Some have poor mat finish's and others are made very brittle and none have the strength durability and high quality of ULTREX®.
Infinity from Marvin is the only window manufacturers with the state of the art patented pultruded fiberglass process combined with the patented acrylic finish. The proprietary ULTREX® finish is the highest rated in the industry the first and the only one to have achieved AAMA 624 verification. That is why ULTREX® is the best choice for Del Mar window replacement.
OTHER WINDOW REPLACEMENT
MATERIALS
Vinyl
While vinyl is frequently the cheapest option, vinyl windows and doors can warp, peel, shift, and crack under everyday conditions. Vinyl has the lowest ratings for Flexural Modulus and highest ratings for expansion and contraction. Vinyl will expand 8 times more than the glass that it surrounds which can lead to seal failure.
Wood
Wood windows offer more strength, stability, and beauty than vinyl, but they tend to require more maintenance than other window materials.
Vinyl/wood composites
Vinyl/wood composites like Fibrex® are made from vinyl infused with wood fibers (sawdust). Fibrex® isn't fiberglass. Fibrex® is a registered trademark of Andersen Corporation.
Aluminum
Aluminum is stronger than most other materials used to manufacture windows except ULTREX® Aluminum does not crack or peel like vinyl and is paintable. There is not a lot of maintenance with aluminum windows. The challenge with an aluminum window replacement is it is not very attractive, it is a soft metal so it still expands 3 times more than the glass which can lead to seal failure and aluminum can also transfer the heat and cold which can defeat the purpose of effective energy efficiency. Click here to see how ULTREX compares to vinyl and other composite window materials.
Premium Quality
Infinity® products are designed to replicate the look of traditional wood windows and doors while providing modern features and low-maintenance performance. Made out of Ultrex®, Infinity®windows and doors are customized to meet your house's needs of replacement windows while giving you the longevity and toughness to withstand the harsh California weather. All vinyl products distort in extreme heat or eventually chalk and crack in California's sunny fluctuating temperatures. Infinity® window and door products offer the highest level of performance and are virtually maintenance-free due the patented Ultrex®material allowing you to do your replacement window project once.
Details Matter
Infinity® products incorporate the details of traditional wood windows without all the usual maintenance and failures of wood materials. The advanced design of Infinity® products combine easy cleaning features and effortless operation, making them an easy choice for busy homeowners! Our patented, co-adhesive bonded finish is up to 3x thicker than competitive painted finishes, and the Ultrex®coating system is AAMA 624-10 verified, meaning our commercial grade finish resists the harshest weather conditions Mother Nature offers; a claim our competitors can't match.
What Our Customers are Saying
Great Job Folks, Thanks to the entire crew for a job well done! Our windows and sliding glass door were Manufactured, Transported & Installed by a team of fantastic professionals! The quality of service was excellent and the quality of the product installed is magnificent worth every penny! Our home is warm and cozy we are happily saving energy.
Our salesman and lead installer demonstrated extreme knowledge in the "infinity" line of windows. Installation of four windows went smoothly in one day. They made sure the windows opened easily before they left and were through with cleanup. Thanks
The door was recommended by my son and they followed through on the most beautiful door. I was extremely satisfied that they finished it off so fast. The facing around the door looks really good. I used to have a drape pulled across the door but I threw it away because it's a beautiful door and I like looking at it every day.