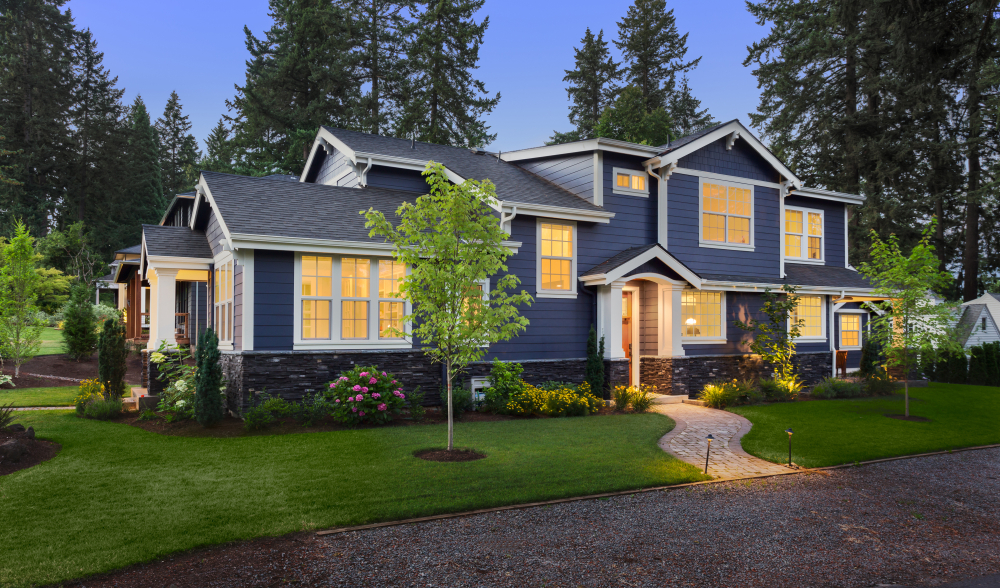 How New Windows Can Increase Your Home's Value
The housing market is hot for sellers. Buyers are scouring the internet and driving through neighborhoods looking for the perfect home. Whether you're looking to sell now or sometime in the future, you may be shifting through the top home-upgrade projects to increase your home's value. In our latest blog, we go over one of the best home improvement projects with the highest ROI, and that is, replacing your outdated windows with new ones. Read along to learn how new windows can increase your home's value.
Cost of Replacing Your Window
The cost of replacing the windows in your home will vary. According to HomeAdvisor by Angi, the average window replacement price ranges from $300 to $2,100. Several factors, including the number of windows you're looking to replace and the size and style, will ultimately determine how much it will come out to be in the end. Setting a budget or a list of your priorities will allow you to maintain your expenses and expectations. Working with a trusted and experienced window installation company will allow you to stay within your budget and get the best deals.
Unlimited Window Style Selection
As mentioned, the type of window you select will play a hand in your projected costs and, in the end, your ROI. New and modern windows come in a wide selection of window styles, some of which are hard to resist. Different window styles come with various benefits and, in the end, different ROI. Window styles include:
Casement Windows
Picture Windows
Slider Windows
Bow Windows
Bay Windows
Awning Windows
Single-Hung Windows
Double-Hung Windows
Upgrading your old windows to ones that suit your home's styles and aesthetics will immediately increase your home's curb appeal and get it noticed among the other homes for sale. Getting in touch with a window expert will allow you to get familiar with the different window styles available and the pros and cons of each one.
Consider the Materials, Range in Durability
While window styles are worth considering, the materials used to make them are equally, if not more, important to consider. The materials you select will significantly determine your home's added value. Materials used in windows include wood, aluminum, fiberglass, all-clad, composite, and vinyl. The longevity and durability of each vary; the more durable, the better. You'll also want to consider other neat features such as enhanced security, energy efficiency, UV ray protection, and noise control features. These features are highly sought after, as they add to a homes comfortability and safety.
ROI on New Windows
Now that we've gone over crucial features that will determine precisely how much value will be added to your home's overall value, you may wonder what the ranging ROI value is. While we can't give you an exact number, Remodeling by JLC reports that you can expect upwards of a staggering 72% ROI. In the end, you get what you put in, so when you choose a window with more added features, you can expect a higher return. Talking with an expert window technician can help you find the best windows that yield the highest ROI.
Southern California's Window Expert
Replacing your home's outdated windows is a fantastic home investment that will not only be enjoyed when it's time to sell your home but also immediately following installation. New windows will enhance your home's curb appeal and add amazing features you can enjoy now and when it's time to sell. If you're looking for an expert window installation company Veracity Window & Door has you covered. We work closely with homeowners, guiding them through the process and providing them with the best products and services. Contact us today by clicking here!