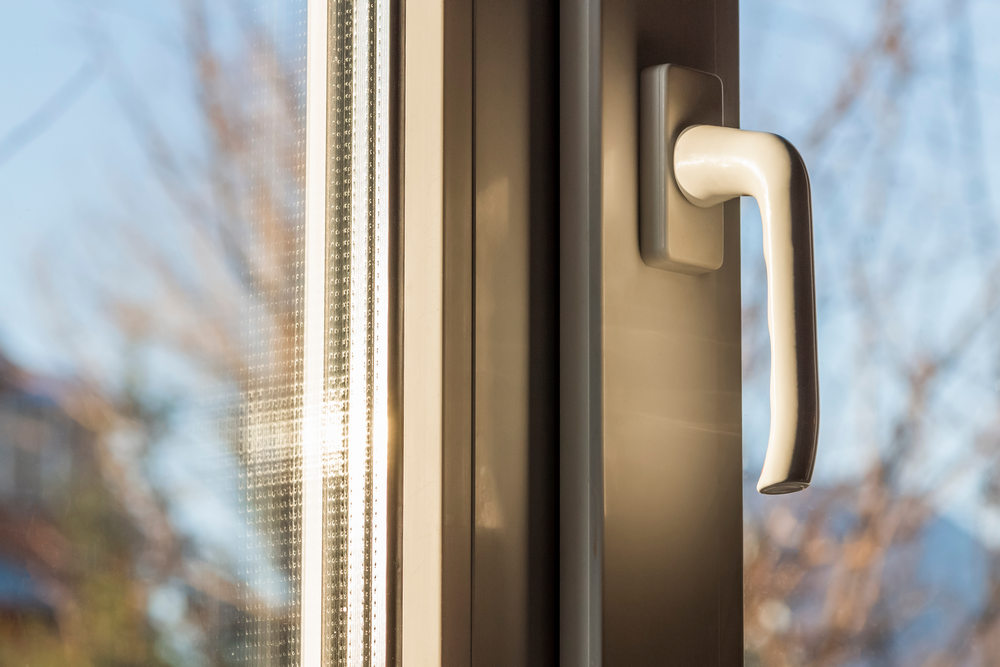 Top 5 Advantages of Double-Pane Replacement Windows 
These days, most homeowners know the basics about double-pane replacement windows. They are windows with two panes of glass instead of one and are sometimes insulated with gas between them. It is also known that these windows are an excellent investment for your home. Homeowners know a little less about the advantages and benefits of these windows. Double-pane windows have a lot to offer. The benefits of double-pane windows include energy savings, noise reduction, increased home value, and eliminating cold drafts during the winter. These benefits help guide homeowners so they know as much about double-pane windows as possible to make a well-thought-out decision when it's time to invest in new windows—the specific benefits and advantages of double-pane replacement windows matter. This blog will detail the top 5 advantages of double-pane replacement windows.
#1: Energy Savings
One of the best ways to save money is by increasing your home's energy efficiency. All home elements should work together to be as energy efficient as possible. Consider investing in smart thermostats, energy-efficient HVAC systems, and double-pane, insulated windows. Even living in Southern California leads to diverse and unpredictable seasons. Our summers are hot, and our winters can be rainy and cold. Your air conditioner and furnace probably get used, depending on the season. Your heating and cooling system needs your windows to help keep your preferred temperatures in your home. Your HVAC system will have to work extra hard to create warm or cool air if the air can easily escape through your single-pane windows or ones with broken seals. You'll burn less energy and reduce your heating and costs by about $500 annually if you choose double-pane replacement windows for your home.
#2: Aid in Noise Reduction
No matter how much you enjoy your neighbors, sometimes it is nice to enjoy your home without hearing noise from those around you. Noise coming in from the street can also affect the comfort of your home. Double-pane windows are great at reducing noise. Their extra layer of glass helps keep the exterior sound out.
#3: Increased Home Value
New windows add additional value to your home. A luxury double-pane window replacement can have a significant return on investment, which means the sum you spend on your windows leads to an increase in home value. Staying in your home for years with your new windows will only keep up your home's value, keep it energy-efficient, and enhance the style and aesthetic. If you ever decide to sell, you'll be in a great position to make a successful sale.
#4: Increased Curb Appeal 
New, custom double-pane windows can also increase your home's curb appeal. When you change the size, style, or shape of your windows, you give your house a whole new look and feel. Plenty of custom, aesthetically pleasing double-pane windows allows you to update your home's current look or go in a new direction. Double pane windows are entirely customizable with the help of an experienced local window installation expert like Veracity Window & Door.
#5: Safety Benefits of Double-Pane Windows
We all want our homes to be beautiful and energy-efficient, but safety is another critical concern. You probably made sure that your home was safe when you first moved in, but houses age and need maintenance, care, and updates over time. It would be best to upgrade your windows over time to stay updated on new safety features. Here's how new double-pane windows can improve the safety of your home:
Safer materials: Older windows were sometimes made with lead or asbestos, which are hazardous to anyone's health. Every double-pane window on today's market is made with 100% safe materials.
Secure seals: Windows you can trust to stay locked are great for peace of mind. Old window frames tend to be easier to pry open. However, double-pane windows have heavy-duty frames that are almost impossible to pry loose. Plus, the extra layers of glass make them harder to break.
The above benefits are great, but if your windows aren't installed correctly, you won't be enjoying any of them. The key to ensuring your home benefits from all the advantages of installing double-pane windows is to work with an experienced window installation company. This way, they can help you find the perfect windows for your home and make the installation easy.
Veracity Window & Door is a trusted window replacement company experienced in installing custom double-pane windows. We understand the benefits of double-pane windows and want to ensure you also do when you choose them as your replacement windows. Contact the energy-efficient home professionals at Veracity Windows & Door today! Call us at (951) 846-6256 or click here for a FREE quote.