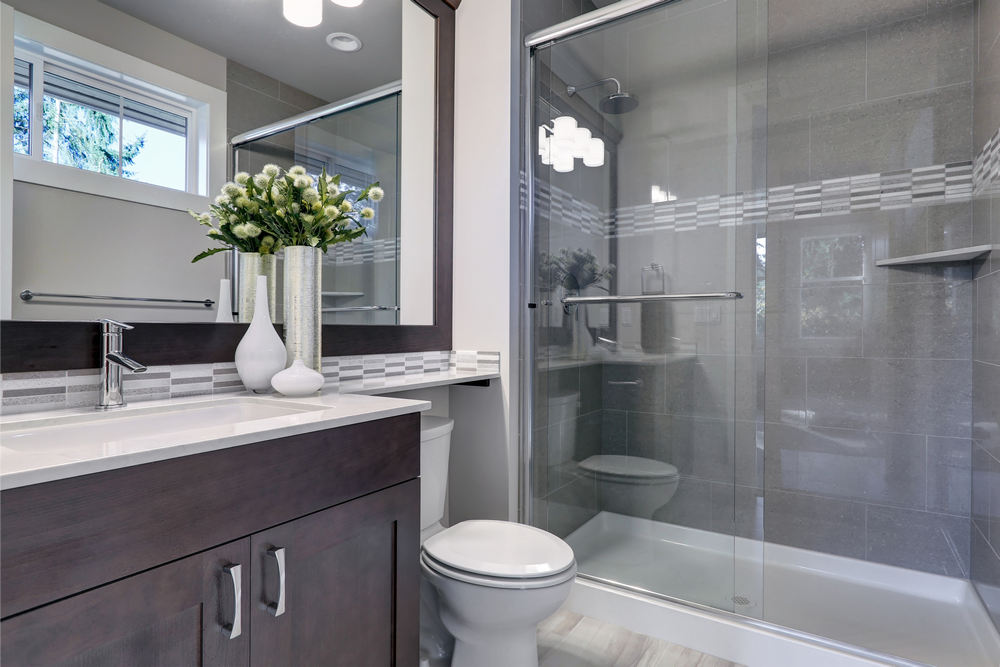 10 Frequently Asked Questions About Tub-to-Shower Conversions 
You've been thinking about ditching your tub and converting it to a shower because you never use it anyway. And honestly, your tub has seen better days. However, there's still something keeping you from replacing it. You have questions about the cost. You wonder if a conversion will reduce your home's resale value. And you don't know how you would even begin to design a shower, so you continue to put off the project. Your questions continue to linger, and you'd like some answers before a contractor attempts to sell you on a tub-to-shower conversion. You're determined not to waste your time or money until you have clear answers. This article will help to dissolve those questions and help you decide if a tub-to-shower conversion is what you need. Let's dive into these 10 frequently asked questions about tub-to-shower conversions.
#1 Will getting rid of my tub reduce my resale value? 
Sometimes it is 'safer' to have one bathroom with a tub to check the 'home has a tub box' before listing your home. However, the changes you make to your home will only affect the value depending on who the target market is for your home. A tub is a must if your market is young families with small children. If your market is 50+ couples, a shower is preferred.
#2 How much is the cost of a tub-to-shower conversion?
And you don't want to invest a lot of time researching a tub-to-shower conversion if it is out of your budget. But the cost of a tub-to-shower conversion project depends on different variables, including materials used, labor rates, and if significant changes need to be made to your plumbing. A tub-to-shower conversion costs between $1,200 to $8,000, with the average being $3,000. If you want to do a tub-to-shower conversion that saves money but is not cheap-looking, you'll want to research high-quality shower kits.
#3 How can I save money on this project?
Here are 3 money-saving tips to lower the cost of your conversion:
Don't move the plumbing. Keep costs down by installing your new shower where your old tub was.
Use grout-free wall panels vs. ceramic tile – Shower wall panels are faster to install, cutting labor costs, do not add extra costs like tile, and can look exactly like tile.
Use standard-sized glass doors and wall surrounds – Since most tubs are 60″ wide, you can find standard shower glass door kits that will fit where your tub is. Don't enlarge the shower so that you need custom glass and walls.
#4 How can I reduce the chance of mold and mildew in my new shower?
The simplest way to prevent mold and mildew is to eliminate grout joints in your shower pan and walls. Try grout-free products like laminate shower wall panels and textured stone pans. These products are stylish, maintenance-free, and keep the mold and mildew out.
#5 I'd like seating in my new shower. What's the best option?
Bench seating can take up about 20-25% of the shower space, so try some other seating options if you absolutely need seating in your new shower:
The corner seat – Takes up far less room but still gives you seating.
The fold-down seat. It offers more seating room than a corner seat yet takes up no space when it's not being used.
#6 How can I reduce the amount of time this job takes?
Here are 4 ways you can ensure the time to do a tub-to-shower conversion is as short as possible BEFORE your contractor starts kicking up dust:
Make sure the materials are on site BEFORE the project begins.
Make sure your contractor is experienced. Hiring the cheapest contractor might save you a few bucks, but there is a greater chance that they won't complete the job correctly.
Before the project begins, discuss with your contractor their plans if they find a rotten subfloor or mold behind the walls. How would these problems be handled? Would they impact the schedule? Have these conversations before a problem occurs.
Use time-effective materials to install your wall panels and shower pan.
#7 What's the best way to ensure the water stays inside a walk-in shower and doesn't end up on the bathroom floor?
Water on your bathroom floor can cause leaks which can land on your furniture in the room below. If you are interested in converting to a walk-in shower, you need a game plan to keep the water only in the areas it belongs. Here are 3 strategies to keep the water in the shower and nowhere else:
Choose the right shower head(s) – Look for shower heads that won't spray water outside the shower like a rain head, which is directed down, instead of a stationary shower head that sprays at you. Maybe even consider a hand-held showerhead.
Use curved or pivoting glass – Sliding curved glass doors have glass angled into the shower that bounces water back towards the drain and not outside the shower.
Choose the right curb height for your shower pan – Choose a mid-height (2″ to 3″ tall) or a full-height curb (4″ or 5″ tall) to keep the water inside.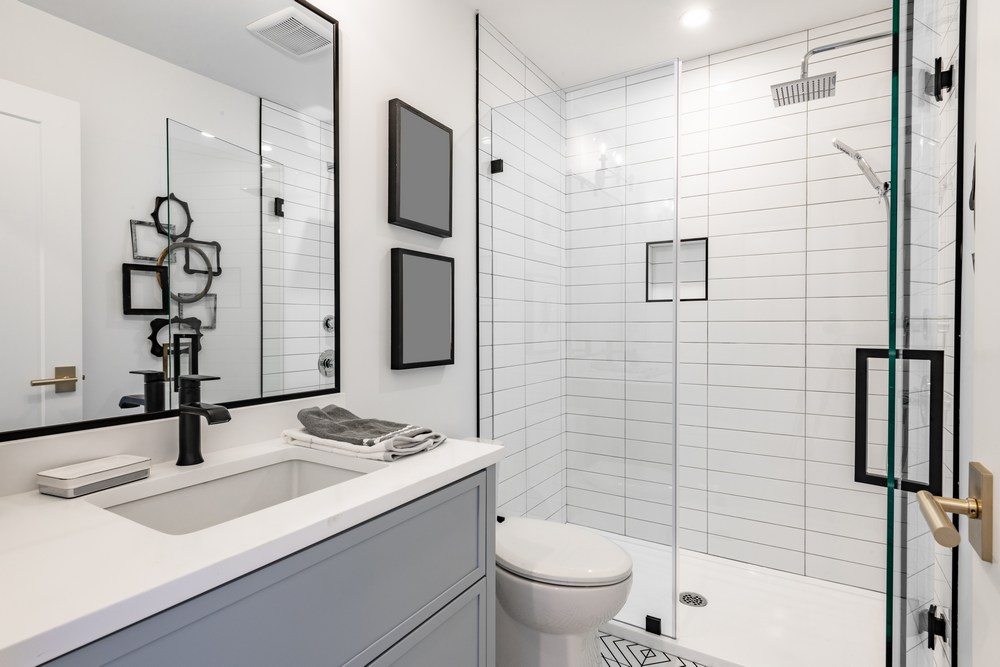 #8 Is it best to build a ceramic tile shower or use grout-free shower wall panels?
A tile shower requires more effort to maintain, takes longer to build, is prone to leaking, and can be expensive. Grout-free laminate wall panels and PVC composite panels work just as well. They look realistic and save time and money. Either will provide you with a beautiful looking shower.
#9 How can I make a larger shower without dramatically increasing cost?
A fantastic way to do this is using a curved shower base and sliding glass doors designed for tub-to-shower conversions. They ensure the drain location is the same as your old tub. They also bow out, so you get a roomier shower in the same place where the old tub was.
#10 Why am I better off with a shower than a tub?
Consider these benefits:
Showers are safer to get into and walk around in.
Showers use less water. On average, a 10-minute shower uses 25 gallons of water, whereas filling a tub requires 35 to 50 gallons.
You'll have more space in the shower.
Showers are easier to clean.
Few people use a tub anymore.
Convert Your Tub to a Shower with Modern Bath Designs by Veracity
Our goal with this article was to answer your tub-to-shower conversion questions to make your decision clearer if one is right for you. When you are ready to tackle your tub-to-shower conversion and are looking for a trusted contractor and installer, we'd be happy to come to your home and discuss your needs and products before starting the job. Call our shower and bath experts at (949) 264-0386 or click here for a FREE tub-to-shower conversion quote!