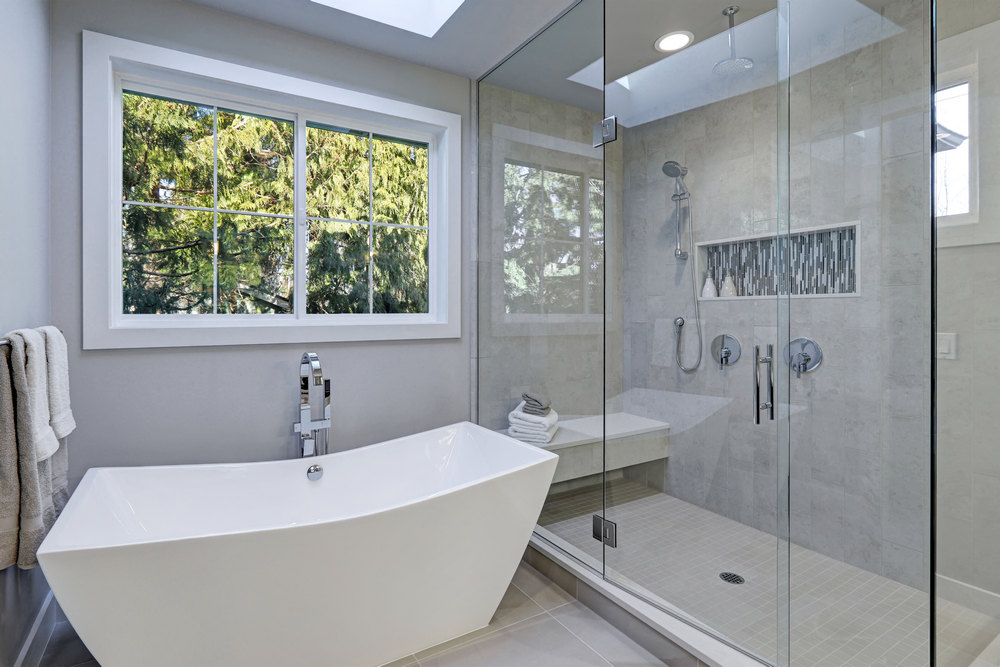 Choosing Between a Shower or a Tub for Your Bathroom
Some people love showers so they can get clean and out the door quickly. Others prefer the relaxation of a hot bath after a long day. Choosing whether to install a shower or tub for your bathroom is important because it is an appliance you and your family will use every day. Consider our breakdown of the pros and cons to help with choosing between a shower or a tub for your bathroom.
Shower Pros and Cons
It's important to look at each system individually when choosing the best option for your bathroom. Here are some pros and cons of showers:
Pros:
Uses less water
Saves space, making it a great option for smaller bathrooms
Uses less water heater energy
Can come with features like more elaborate showerheads with rain-style or steam, built-in seating, and door-less designs, which require less cleaning and maintenance
Variety of materials to choose from, like fiberglass and natural stone
Accessible – can be equipped with grab bars, benches, and non-slip tiles
Cons:
Shower doors require regular cleaning to prevent mineral build-up, and curtains need to be replaced often
Difficult to bathe children and pets
Harder to fix leaks
Creates higher humidity in your bathroom, which could be problematic if you have poor ventilation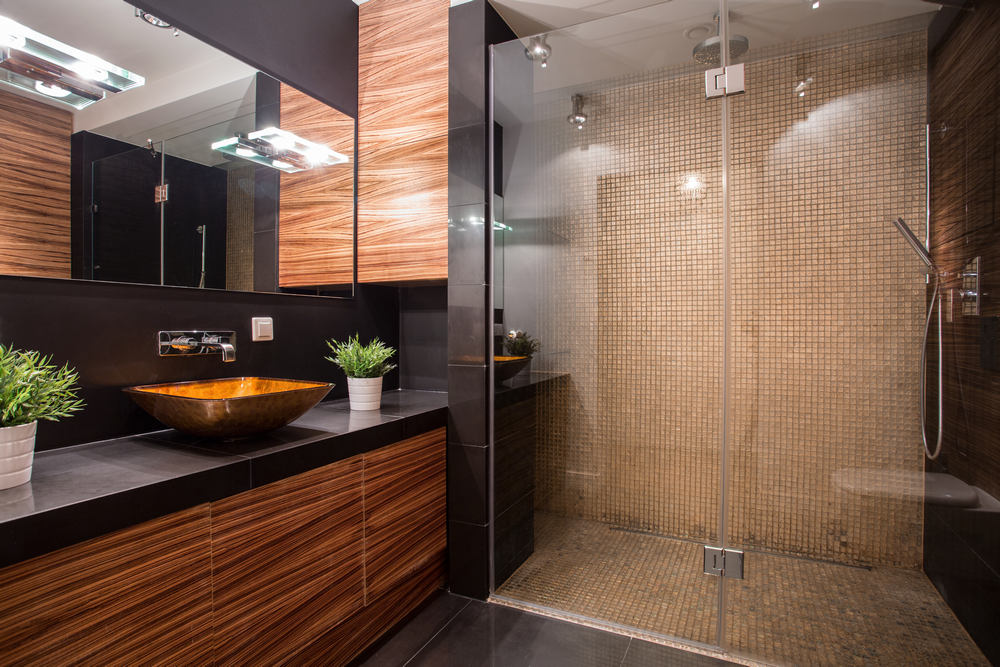 Bathtub Pros and Cons
Just like a shower, a bathtub comes with a list of pros and cons:
Pros:
Excellent for relaxation
Useful for bathing small children, pets, or hand-washing delicate clothing
Many design options
Freestanding units can be placed nearly anywhere in your bathroom
Many add-on features like jets or whirlpools
Cons:
Less accessible
Takes up more space than a shower
Uses more water
Requires a water heater with enough capacity to fill a bathtub
Can be more difficult to clean and maintain
Shower vs. Bathtub
Price
Tubs range from $400 to $8,000 and are less expensive than showers, which cost between $450 to $10,000. You'll find whirlpool tubs and walk-in showers on the higher end of the spectrum.
Size
A standard-sized tub will take up around 13 square feet, while a standard shower will take up about 9 square feet. Replacing your tub with a shower could allow more room for storage or a larger, higher-end shower if you have a smaller bathroom.
Resale Value
If you only have one bathroom, sticking with a tub is wise, as that appeals to many buyers. Consider your target resale market; if you live in a condo or apartment with younger residents, having a shower instead of a bathtub probably won't make or break the deal. But if you live in a suburban area with many families, not having a bathtub could be a bigger issue.
Accessibility and Comfort
If accessibility is a concern, a shower with a bench, grab bars, and non-slip tiles is likely the best choice. An accessible tub is also a choice depending on the needs of those in your home. Many also enjoy a relaxing soak after a tough workout or a long day at work, which a bathtub can provide.
Water Use
A shower is a better option if you're concerned about saving water and water heater energy. On average, showers under 12 minutes use about 2.5 gallons of water per minute, for a total of roughly 25 gallons per 10-minute shower. The amount used for a standard bathtub is 25 to 50 gallons or 80 to 100 gallons in a whirlpool.
What About a Shower and Bath Combo?
A bath and shower combination is a space-saver that provides the best of both worlds. A shower and tub combo typically offers fewer design and size options than separate fixtures. Shower and tub combos can cost between $300 and $2,000, depending on style, features, and size. You'll want to purchase your shower and bath separately if you're going for a particular look.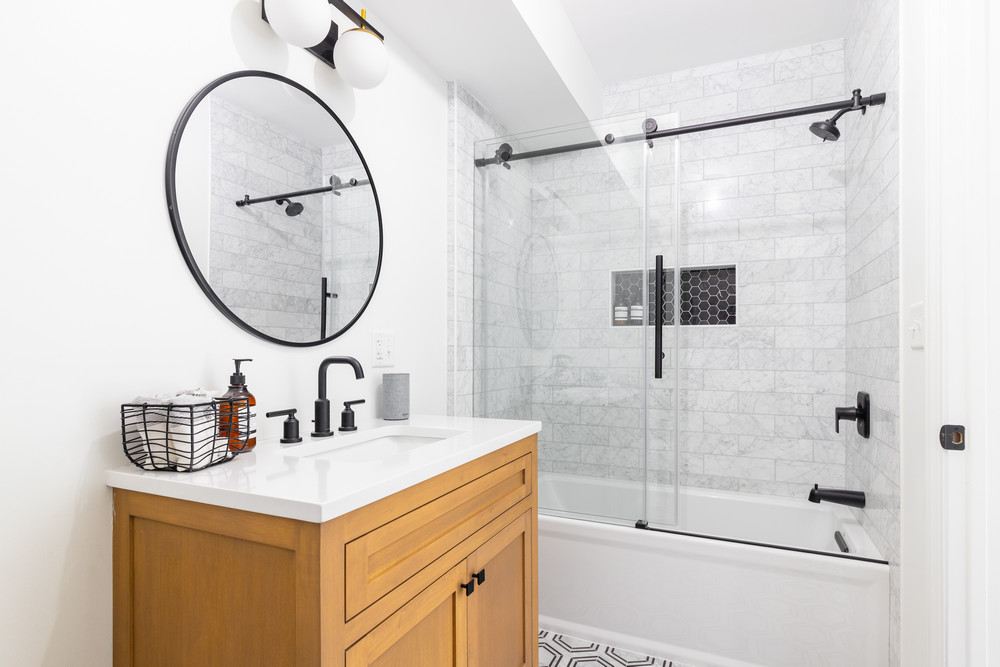 Choosing a Shower or Tub with Modern Bath Designs
Ultimately, deciding between a tub and a shower depends on your preferences and lifestyle. A tub may be the better choice if you enjoy taking long baths and have young children or pets. On the other hand, if you're short on space or prefer bathing quickly, a shower may be the better option. Whichever you choose, Modern Bath Designs by Veracity is here to help! Call our shower and bath experts at (949) 264-0386 or click here for a free quote or assistance.